Opry Member
Martina McBride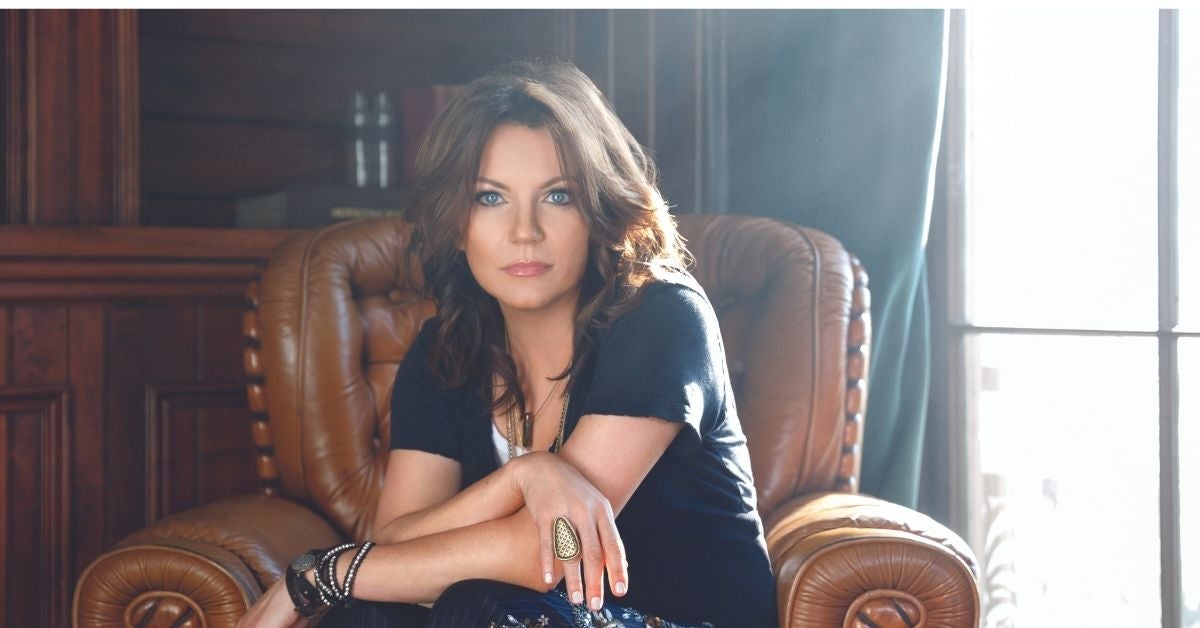 Opry Induction Date
November
29th
, 1995
Artist Information
Martina McBride has that kind of once-in-a-generation voice that's so phenomenal you'd be happy to listen to her sing the phone book — so thank Heaven she chose to sing country music instead.
"It's one of the highest honors of my career, to be inducted into the Grand Ole Opry."

—Martina McBride
As country's longtime foremost belter, she has won the Top Female Vocalist trophy four times at the Country Music Association Awards and three times from the Academy of Country Music. Eight of her albums have gone platinum. Through 2010, 20 of her singles had reached the Top 10, from 1993's breakthrough "My Baby Loves Me" to "Wrong Baby Wrong." It's a voice — and career — you'd be hard-pressed not to consider "Blessed," to cite one of her No. 1 hits.
Martina feels blessed to be a part of country music's most storied tradition. "It's one of the highest honors of my career, to be inducted into the Grand Ole Opry," she says proudly. "I love when I see new artists coming out to the Opry because I think it's such an interesting combination of respecting our heritage and tradition with younger artists coming and performing, which brings new fans to the Opry. So it's a real give and take."
Martina's own career is a fine example of that balance. She's had a couple of crossover hits over the years, inlcuding "This One's for the Girls" and "In My Daughter's Eyes," both of which were smashes on adult contemporary as well as country radio. "I'm known for more contemporary country music" than for being a traditionalist, she acknowledges. Yet few modern country artists have done as much to draw attention to the music's history as Martina did when she released Timeless, an album of classic covers.
"I think it took some people by surprise," she says, "but singing those older songs and hearing my dad sing them is very much a part of who I am." Martina's father, a Kansas farmer and part-time musician, had a band, "so I grew up hearing and singing Ernest Tubb, Hank Williams, and Conway Twitty. Of course I grew up in the '70s and '80s, so I definitely listened to Reba, too."
The girl, then named Martina Schiff, started singing with her father's group at age seven, while her mom ran the soundboard. After high school, Martina went to the "big city" — Hutchinson, Kansas — to front her own bands, at which point she met a sound engineer named John McBride, who became her husband in 1988. Following a 1990 move to Nashville, she went from selling T-shirts for Garth Brooks to becoming his opening act. By the time she was inducted into the Opry in 1995, Martina had become one of the queens of country music.
"Whenever I do the Opry it still feels like the first time," she says. "I still get nervous. The Opry's going to be here for hundreds of years, and I'm just proud my name is on that list. It's a highlight of my life." For her millions of fans, having the chance to hear Martina sing "Independence Day," "Wild Angels" or "A Broken Wing" at the Opry might well be a highlight of theirs.
Stay In Touch
Skip the FOMO, we'll make sure you don't miss a thing! Sign up for exclusive updates, events, and offers – just for fans like you.