Kathy Mattea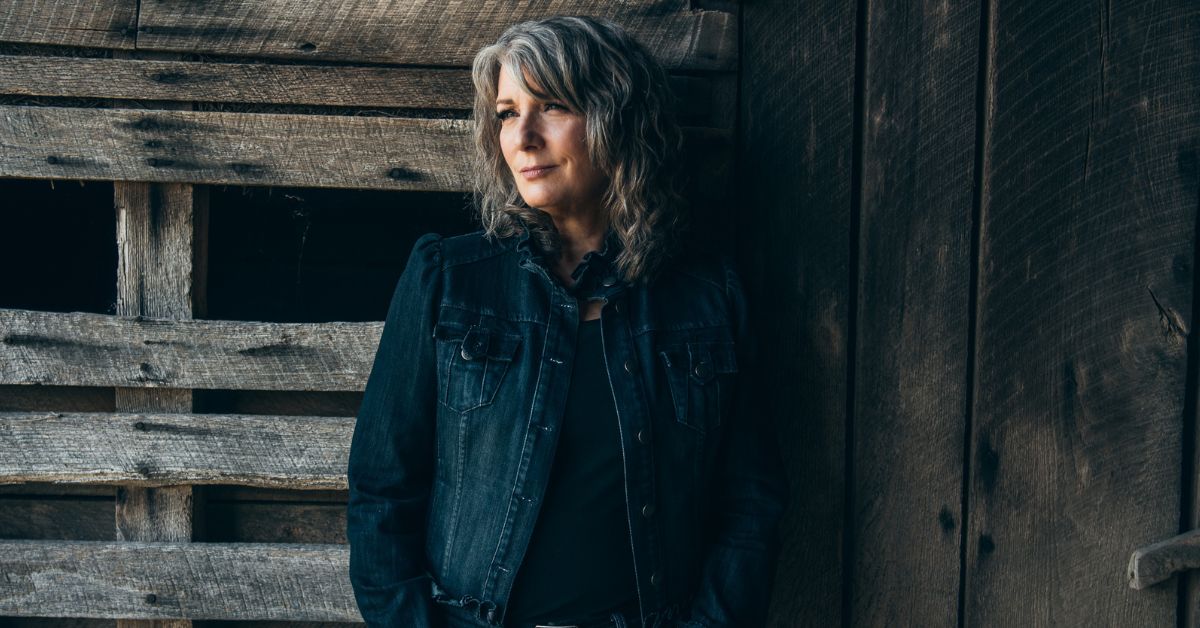 Artist Information
Kathy was born in Cross Lane, W.V. She received classical voice training in junior high but also took up guitar when she discovered folk music. In 1976, while in college at West Virginia University, she joined the bluegrass band Pennsboro and two years later dropped out of school to move to Nashville.
She worked odd jobs and waited tables while honing her songwriting, and in 1983 she landed a deal with Mercury on the strength of her demo tape. Her self-titled debut was released in 1984, and the follow-up, From My Heart, appeared the next year. None of the singles from either record managed to reach the Top 20. However, her third effort, 1986's folky Walk the Way the Wind Blows, proved to be her critical and commercial breakthrough. Her cover of Nanci Griffith's "Love at the Five and Dime" was her first Top 5 hit, and the record produced three other Top 10 hits. Her 1987 album Untasted Honey offered two No. 1 country hits, "Goin' Gone" and her signature song, "Eighteen Wheels and a Dozen Roses." The latter won the 1988 Country Music Association's (CMA) Single of the Year Award.
Kathy's 1989 album Willow in the Wind brought two more No. 1 hits, "Come from the Heart" and "Burnin' Old Memories," as well as "She Came from Fort Worth." She won a Grammy for another of the album's tracks, "Where've You Been," and also captured the CMA's female vocalist trophies in 1989 and 1990.
Seeking to keep her music fresh by returning to its roots, Kathy made several trips to Scotland in the early '90s, studying the links between country music and traditional Scottish folk. Her own music kept getting "rootsier" and more eclectic throughout the '90s.
Kathy's new direction couldn't have taken her further from her old way of doing things. Where once she was pitched songs by Music Row writers, now she collects the generations-old and new but old-in-soul tunes that move her at folk gatherings, and rounds out her repertoire through extensive research.
Never one to tread water creatively, she's made her gracefully daring leap into the roots-honoring traditional folk world with the albums Calling Me Home and Coal. "To be a complete novice at something after you've been singing for three or four decades, to feel that humility of 'I don't even know if I'm going to be able to pull this off again,' it's a great gift," she shares. "A lot of times people go through their whole lives and never get to that place."
Kathy is a frequent guest on the Grand Ole Opry. "When you play the Opry, you're entering history, right there. There's a wonderful sense of community – family really – that's inter-generational. From the welcoming presence of a long-timer stepping into the dressing room saying, 'Glad to have you back!' to the spontaneous backstage jam sessions, to catching up with old friends, there's just no place like it."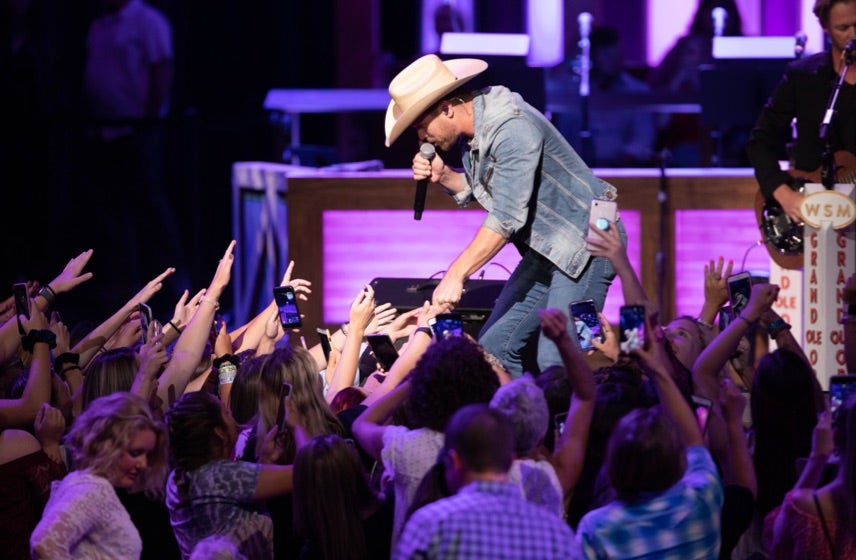 Opry House
Featuring Trace Adkins, Mandy Barnett, The Gatlin Brothers, Kathy Mattea, Charlie McCoy, and Riders In The Sky.
Stay In Touch
Skip the FOMO, we'll make sure you don't miss a thing! Sign up for exclusive updates, events, and offers – just for fans like you.