Jenee Fleenor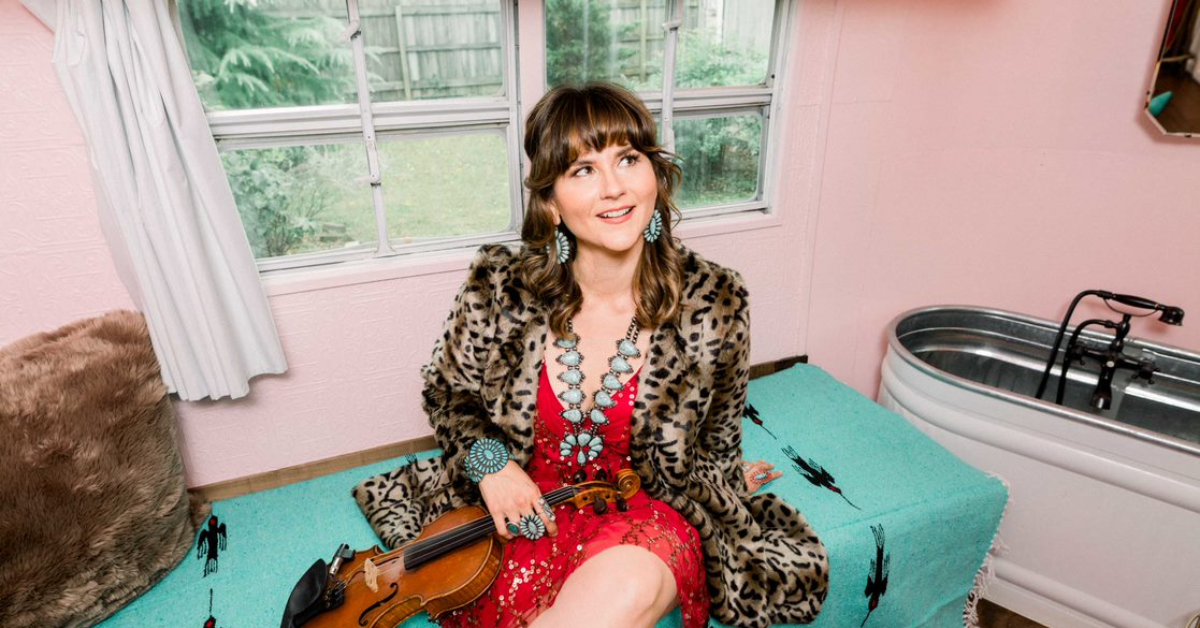 Artist Information
Jenee Fleenor is an award winning multi-instrumentalist, singer and songwriter known primarily for her fiddle playing.
She is currently breaking glass ceilings in Nashville as the first female ever nominated for CMA Musician of the Year. Jenee was the CMA Touring Musician of the Year in 2015, a 2019 Music Row Album All Star Winner, and a 2019 ACM nominee for Specialty Instrument Player of the Year (the only female ever nominated in the category). She's a member of Blake Shelton's band and she also performs regularly in the house band of NBC's hit show The Voice. The past few years she's toured with Steven Tyler of Aerosmith and has previously toured with country artists Martina McBride, Terri Clark and Don Williams.
Jenee is an in-demand session fiddler who has played on recent #1 hits: Blake Shelton's "I'll Name The Dogs," Jon Pardi's: "Dirt On My Boots," "Head Over Boots" & "Heartache On the Dancefloor," and Cody Johnson's #1 record "Ain't Nothin To It." She's recorded on hit records by Rascal Flatts, Trace Adkins, Steven Tyler, Ronnie Dunn, Ashley Monroe, Joe Nichols, Reba, Terri Clark, Don Williams and Trisha Yearwood. Jon Pardi's newest single "Heartache Medication" kicks off with Jenee's signature fiddle; something country radio hasn't heard since Alan Jackson.
As a songwriter Jenee has had songs recorded by Blake Shelton, Reba, Dolly Parton, Gretchen Wilson, Kathy Mattea and Del McCoury to name a few. Blake Shelton's #1 album Bringing Back The Sunshine included a song she co-wrote called "Just Getting Started," and she also co-wrote "Oklahoma Christmas"—a song on Shelton's Christmas album that Reba joined him on. She recently had a Montgomery Gentry single called "Drink Along Song." "I Am Strong" (recorded by The Grascals & Dolly Parton) was nominated for song of the year at the IBMAs, and she also had a hit song ("Big Blue Raindrops") recorded by the bluegrass artist Del McCoury that was on his Grammy winning record The Streets of Baltimore.
Stay In Touch
Skip the FOMO, we'll make sure you don't miss a thing! Sign up for exclusive updates, events, and offers – just for fans like you.