Pure Prairie League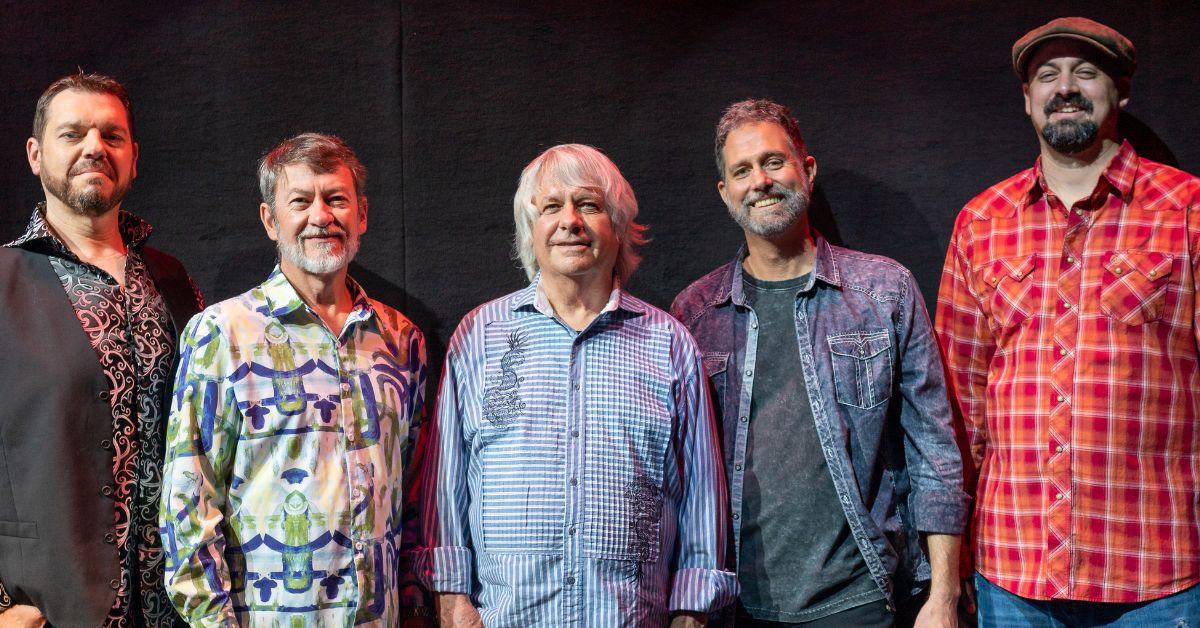 Artist Information
From their beginnings in Southern Ohio as a group of friends playing cover tunes to the present-day unit featuring founding member/pedal-steel innovator John David Call, veteran bassist/rhythm guitaristMike Reilly, drummer Scott Thompson, keyboard master Randy Harper and new members Jared Camicon bass and lead guitar ace Jeff Zona, PURE PRAIRIE LEAGUE continues to embellish the rich 50-year history of one of Country-Rock's pioneering forces. As one reviewer recently wrote: "PPL's sound combines sweet memories with edgy, contemporary muscle. Their vocals are as strong as Kentucky moonshineand the musicianship and performance skills are as sharp as a straight razor".
Their eponymous first album -featuring the Norman Rockwell/Saturday Evening Post cover that introduced fans to PPL's trademark cowpoke "Sad Luke" -has been hailed as a "major early influence in the emerging popularity of Country-Rock music". Their second effort, the multi-platinum "Bustin' Out" brought us the Craig Fuller-penned classic "Amie", along with other gems of the genre. With "Two Lane Highway", nine more albumsand countless shows, a legacy has been forged and enriched during the '70s and 80's, highlighting contributions from several noteworthy members, including co-founder George Powell, Cincinnati's legendary Goshorn Brothers, Country Hall of Famers Gary Burr and Vince Gill, award-winning writer Jeff Wilson and a host of other guest appearances from Chet Atkins, Johnny Gimbel, EmmylouHarris, DavidSanborn, Eagle Don Felder, Nicolette Larson, and many others.
Now in their sixth decade, PURE PRAIRIE LEAGUE continues to lead the way for the new generation of Country/Rockers such as Keith Urban, Nickel Creek, Wilco and so many others that cite PPL as a major influence. As crisp and clean as spring water and as comfortable as a well-worn cowboy shirt, PUREPRAIRIE LEAGUEstill brings it all back home.
Stay In Touch
Subscribe for updates, events, offers and more. Sign up to receive our communications, please fill in the following fields and hit submit. Thanks, and welcome!