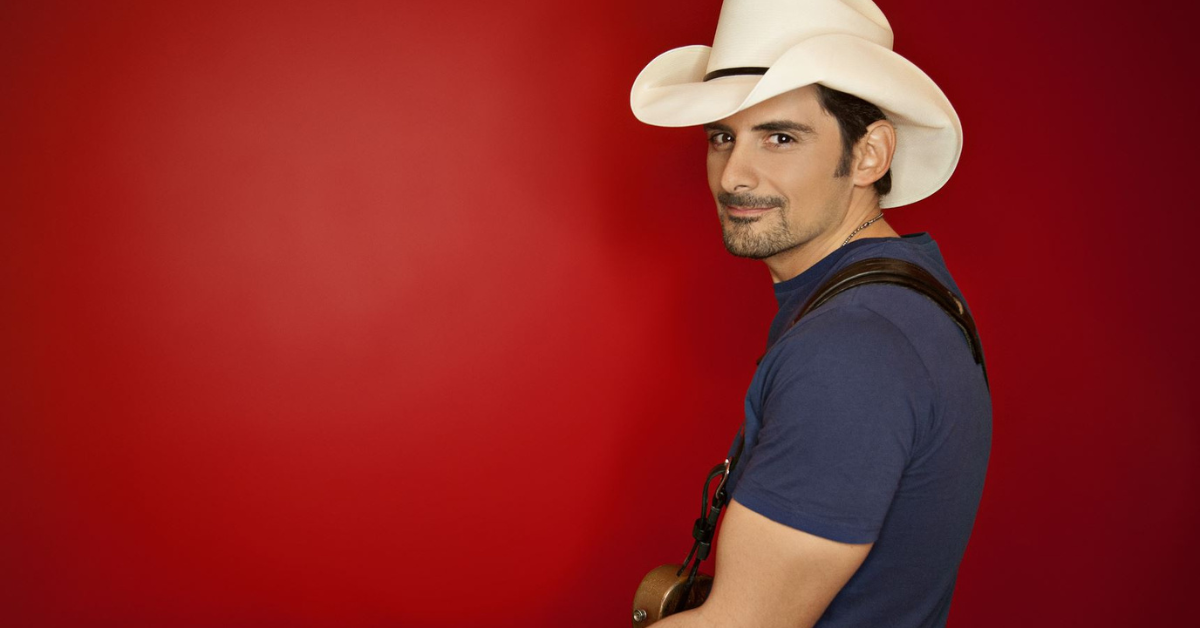 Opry Induction Date
February
17th
, 2001
Artist Information
When Brad Paisley was inducted into the Grand Ole Opry in 2001, George Jones wrote a letter that was read to the crowd. "I am counting on you to carry on the tradition," George wrote, "and make folks sit up and listen to what good country music should sound like." Brad has done just that in the intervening years, becoming a hero to country traditionalists. It doesn't seem to matter how many modern elements Brad brings to his music — between his rock-influenced guitar-shredding skills, state-of-the-art touring visuals and topical songs like "Online" and "Welcome to the Future." There's something about his attitude that speaks to tradition.
"You don't last long here," Brad has said of the Opry, "if you're anything other than humble and down-to-earth." Those adjectives fit Brad to a tee, even though he's sold more than 10 million albums. He seems incapable of releasing a single that doesn't leave an indelible mark, having recently become the second artist in country history to have 13 straight songs go to No. 1. That success doesn't waver whether he's being dead serious ("Whiskey Lullaby") or dead silly ("Ticks").
"My earliest memory was having Buck Owens' 'Tiger by the Tail' on a turntable at my grandmother's, running in circles every time they would play that song," he recalls. His grandpa gave him his first guitar when he was 8 and by the time he reached high school, "I could have named you every one of Buck's songs and been able to play it. But if you had said 'Can you play a U2 song?' I'd have said, 'Give me a minute, and let me listen to it.' But all that did influence me later."
The small-town West Virginia native became known as a teen prodigy on Wheeling's celebrated weekly Jamboree USA show. A post-collegiate songwriting deal quickly led to a record deal, and his second single "He Didn't Have to Be" became his first No. 1 in 2000. He's won male vocalist awards multiple times from both the Academy of Country Music and the Country Music Association (for which he has served as awards show co-host). He's also a winner in his personal life, married to actress Kimberly Williams-Paisley, who along with their two sons, inspires plenty of songs, be they humorous, romantic, or both.
"There's a standard I'm held to sometimes, thanks to the fact that I've found some really artistic things, like 'Whiskey Lullaby' and 'When I Get Where I'm Going.' But I think levity is very necessary in our modern world," Brad says, discussing his flair for the comic.
"Any venturing outside of what people might have expected for me usually has roots in a search for guitar tones," he adds. "You should always be able to hear one of my records, even if it came on a pop station, and think, 'That sounds pretty country,' even though it may not be your grandfather's country."
Stay In Touch
Subscribe for updates, events, offers and more. Sign up to receive our communications, please fill in the following fields and hit submit. Thanks, and welcome!