Loretta Lynn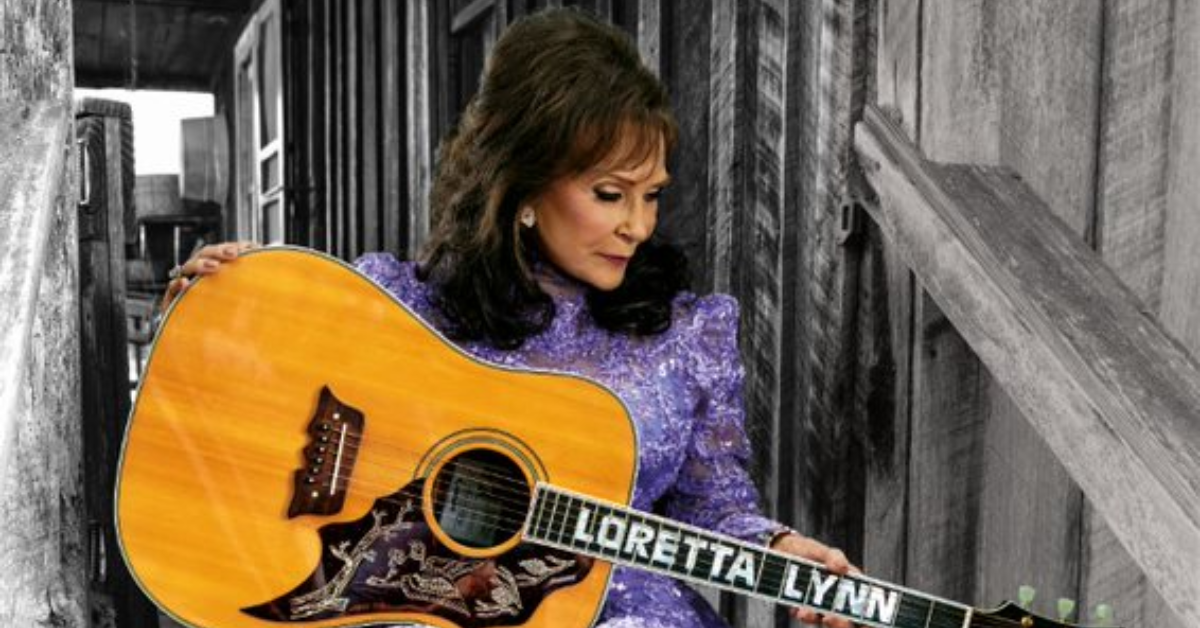 Hometown
Butcher Hollow, KY
Opry Debut Date
October
15th
, 1960
Artist Information
Rising from an impoverished childhood in Butcher Hollow, Kentucky, to the stage of the Grand Ole Opry, Loretta Lynn personifies the American dream in a way few other artists can. A self-made star who hit the road with her husband visiting radio stations to introduce her debut record five decades ago, Loretta has become one of the Opry's most celebrated legends. Her countless accolades include three Grammys and eight Country Music Association Awards. In 1972, she became the first female artist to win the Country Music Association's coveted Entertainer of the Year award. Now a member of the Country Music and Songwriters Halls of Fame, she received the Grammy Lifetime Achievement Award in 2010.
Married shortly before she turned 14, Loretta had four children before age 19. She and husband Mooney "Doolittle" Lynn lived in Custer, Washington, when she got her first break on a Tacoma talent show that Buck Owens hosted. Zero Records founder Norm Burley soon signed her to his label in 1960. Loretta's first single, the self-penned "I'm a Honky Tonk Girl," started climbing the charts as she and Doolittle drove across country, visiting radio stations to promote the record. Later hits for the pioneering singer/songwriter included "Don't Come Home A'Drinkin' (With Lovin' on Your Mind)," "Fist City," "One's on the Way," "You Ain't Woman Enough (To Take My Man)" and "The Pill."
Over the years, Loretta has collaborated with an array of interesting performers from her longtime duet partner Conway Twitty to her Grammy-winning collaboration with alt-rock icon Jack White on 2004's Van Lear Rose. Along the way, she raised six children and influenced a generation of American women with songs that honestly portrayed both the joys and challenges of marriage and motherhood.
Loretta's rags-to-riches saga captured the world's attention when her autobiographical hit Coal Miner's Daughter became a motion picture in 1980, earning Sissy Spacek a best-actress Oscar for her lead role. The film chronicled Loretta's teenage marriage, early career and the role the Grand Ole Opry played in exposing the young singer to a national audience.
Loretta's influence and impact continue to resonate throughout the entertainment community. Loretta marked her 50th anniversary as a recording artist in 2010. Coal Miner's Daughter, the best-selling 1976 autobiography that spawned the film, was reissued the same year, with audio and e-book editions narrated by Spacek.
Loretta continued to record and tour. She also put in appearances at the Opry and her ranch in Hurricane Mills, Tennessee. "It's really great now," she said of her life. "I work when I want to and I stay home a lot. I really don't want to work that much, but it's easy for me now and the people keep hollering for me and I say, 'Well, let's go!'"
In April 2022, Loretta celebrated her 90th birthday at the Opry, featuring a debut by her granddaughter, Tayla Lynn. Shortly after celebrating her 60th anniversary as an Opry member on September 25, 2022, Loretta passed away peacefully in her sleep on October 4, 2022, at her beloved Ranch in Hurricane Mills, Tennessee. Tributes for the country music icon poured in from across the country music realm and the world, including tributes every night from the Opry stage. Her legacy, leadership, and kind heart will continue to live on in country music and the Opry family.
Stay In Touch
Skip the FOMO, we'll make sure you don't miss a thing! Sign up for exclusive updates, events, and offers – just for fans like you.