Opry Member
Jeanne Pruett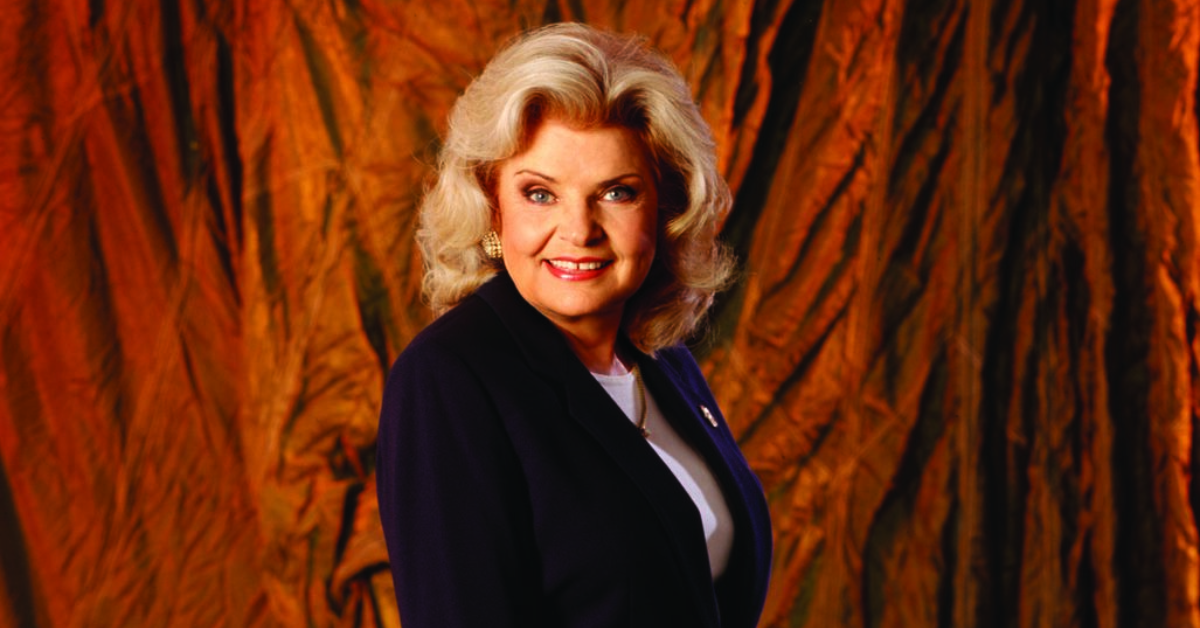 Opry Induction Date
July
21st
, 1973
Artist Information
Jeanne also worked as a songwriter for Marty Robbins Enterprises. Marty recorded several of Jeanne's songs, including the hits "Count Me Out" and "Love Me." Jeanne still counts those Saturday night shows sharing the stage with Marty among the most memorable of her Opry career.
Tammy Wynette, Conway Twitty and others also covered Jeanne's songs. "It is easier to be accepted in the music business by your peers as a performer after you have proven yourself as a writer," she says. "The acceptance of fans is another thing. You sell them after you have gone into the studio and come up with the best you have." She first won their acceptance in 1971 with the single, "Hold to My Unchanging Love." Her own version of "Love Me" reached the Top 40, but those records just set the stage for what was to come.
"Satin Sheets" hit country radio in March 1973, aided by 1,600 pieces of pink satin fabric that Jeanne cut by hand and sent to radio programmers and music executives across the nation. The international hit topped the country charts that May. A few weeks later, Jeanne became an official Opry member – the last vocalist to join the show before it moved from the Ryman to the Grand Ole Opry House.
Jeanne's subsequent hits included "I'm Your Woman," "You Don't Need to Move a Mountain," and "Welcome to the Sunshine (Sweet Baby Jane)." In 1983 alone, she had three Top 10 hits: "Back to Back," "Temporarily Yours," and "It's Too Late."
In 2006 Jeanne announced her retirement from performing. Now she's become almost as renowned for her skills in the kitchen as for her work on the stage. She's the author, editor, and publisher of the best-selling "Feedin' Friends" cookbook series. "I still do a lot of home canning, such as tomatoes and preserves," she says. "And I love it."
The girl from Alabama is now back on the farm. She and husband Eddie Fulton have a 160-acre ranch and farm outside Nashville. On sunny days, you might find Jeanne on nearby Center Hill Lake aboard her 65-foot houseboat — dubbed, like its owner, "Miss Satin Sheets."
Stay In Touch
Skip the FOMO, we'll make sure you don't miss a thing! Sign up for exclusive updates, events, and offers – just for fans like you.