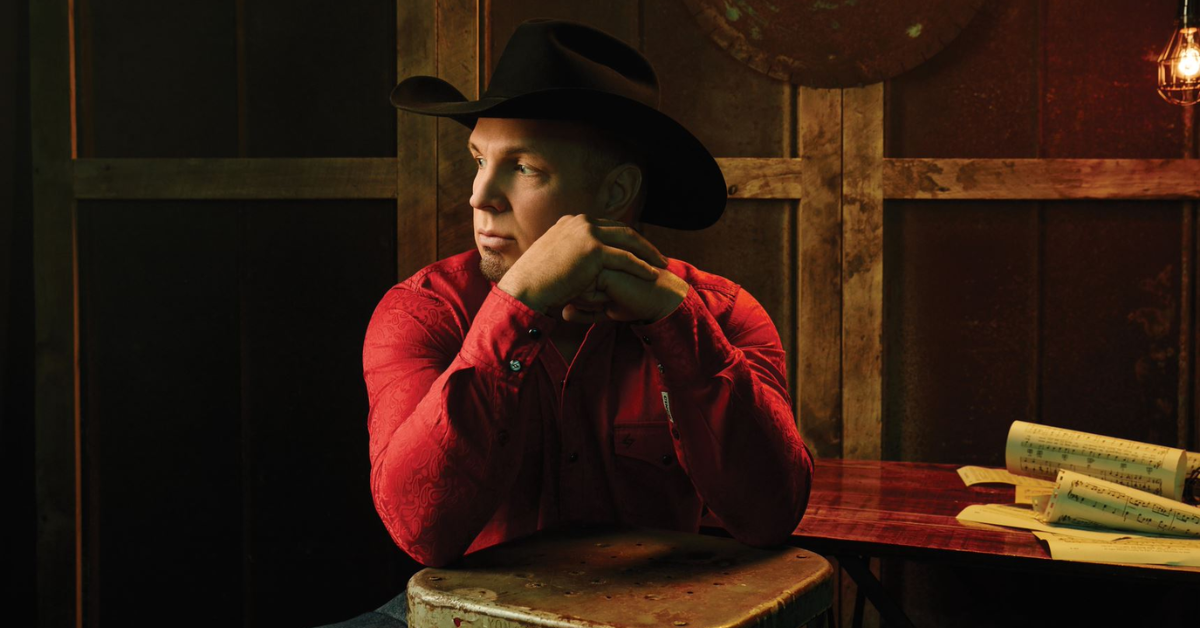 Opry Induction Date
October
6th
, 1990
Artist Information
When Garth Brooks came out of retirement in 2009, he picked the stage of the Grand Ole Opry to make the announcement. As he announced a five-year residency at the Wynn Las Vegas Resort & Casino, he also thrilled Opry fans when he added: "I want to do more stuff everywhere. I want to do more stuff here. I'd love to play the Opry more. I know I owe them, and if they want it, they should have it."
The Opry stage has long been hallowed ground to the man who has sold more albums than any other country act. Garth made his debut on June 24, 1989, and wept tears of joy on the occasion. He joined the show's cast a year later, with Johnny Russell inducting him, and he has always called that night one of the proudest moments of his unparalleled career.
The youngest of six children, Garth grew up in Yukon, Oklahoma, an oil town near Oklahoma City. He first moved to Nashville in 1985, only to return home 23 hours later. After completing a degree in advertising at Oklahoma State University, he ventured back to Music City in 1987 and within six months signed a recording contract with Capitol Records.
Garth's first single, "Much Too Young (To Feel This Damn Old)," from his self-titled debut album, hit No. 8 on the charts. More big hits followed: "Not Counting You," "The Dance," and "If Tomorrow Never Comes."
The only male artist to have four albums — No Fences, Ropin' the Wind, The Hits, and Double Live — each exceed sales of 10 million, Garth has sold more than 128 million records. That total places Garth second only to The Beatles as the best-selling act of all time, according to the Recording Industry Association of America.
Garth has received nearly every accolade the recording industry can bestow upon an artist, including two Grammys, 11 Country Music Association Awards and 24 Billboard Music Awards. His TV credits include eight NBC specials, hosting Saturday Night Live twice and executive producing the made-for-TV movie, Call Me Claus. He's also earned a star on the Hollywood Walk of Fame.
In 1997, Garth's Central Park concert in New York drew the largest crowd the park had ever seen. The HBO special Garth Live from Central Park was that year's most-watched cable television special.
In October 2000, Garth announced a retirement from touring and recording, and he released his Scarecrow album the following year. But even retirement couldn't keep Garth away from the Opry. He appeared as part of the Opry's 80th anniversary celebration — singing with Porter Wagoner, Bill Anderson, Jimmy Dickens and Steve Wariner — in 2005 (the same year he married fellow Opry star Trisha Yearwood). He also inducted Carrie Underwood into the Opry cast in 2008.
Garth Brooks just won Entertainer of the Year at the CMA Awards for a sixth time, a first for any artist. He is also the first artist in history to receive 7 Diamond awards for the now seven albums certified by the RIAA at over 10 million album sales each and remains the #1-selling solo artist in U.S. history certified by the RIAA with over 148 million album sales. Garth has been inducted into the International Songwriters Hall of Fame in New York, the Nashville Songwriters Hall of Fame, Country Music Hall of Fame and most recently, the Musicians Hall of Fame.
Stay In Touch
Skip the FOMO, we'll make sure you don't miss a thing! Sign up for exclusive updates, events, and offers – just for fans like you.