Friday,

October

21

7:00 PM

Time

7:00 PM

Venue

Opry House
Join us on the plaza before the show from 5:30-6:45pm for a performance from Valerie Ponzio.
Welcome to the show that made country music famous! Our live performance show brings rising talent, superstars, and country legends together on our stage every week, along with great bluegrass, family-friendly comedy, and more. The Opry is never rehearsed, and never the same show twice. Be a part of the excitement live in person at the Opry House for a night of country music, performances, and a few surprises. We hope to see you there. Celebrate '90s country music – the country that brings us back. Hear the songs you know from the artists you love with special '90s features in every show. Walk with us down memory lane with our limited-time '90s tour exhibit, '90s Plaza Parties, '90s merchandise, and more. You don't want to miss all this '90s.
7:00-8:00PMDailey & Vincent, Lacy J. Dalton, Riders In The Sky, Sons of the Pioneers, Colton Dixon (Debut)
8:15-9:15PMConnie Smith, Gary Mule Deer, & Jon Pardi
More Ways to
Experience
The Opry
Go Watch Listen
Venue Information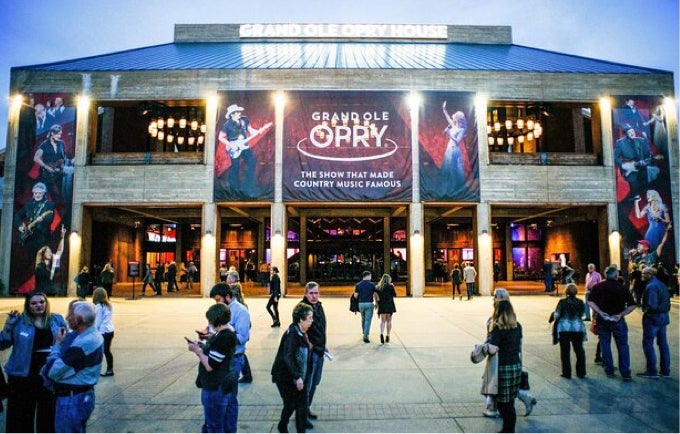 Opry House
600 Opry Mills Drive
Nashville, TN 37214
Stay In Touch
Skip the FOMO, we'll make sure you don't miss a thing! Sign up for exclusive updates, events, and offers – just for fans like you.