Opry Member
Gary Mule Deer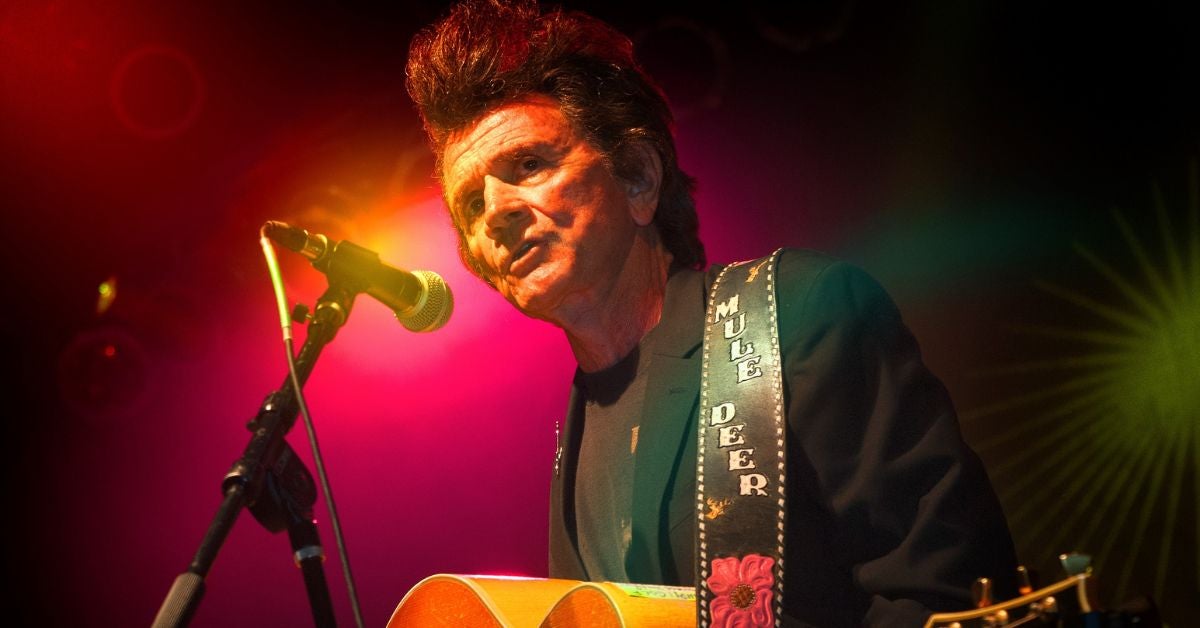 Opry Induction Date
June
5th
, 2023
Artist Information
Gary Mule Deer's unique blend of comedy and music has set him apart as one-of-a-kind.  He has performed on nearly every major concert stage in the country and made over 360 television appearances, including many on both The Tonight Show and David Letterman.
Gary was born and raised in Deadwood and Spearfish, SD.  Starting his career at the Buffalo Bar in Deadwood with some Johnny Cash songs, then locally with his band The Vaqueros, he headed to Los Angeles in 1964 and joined the folk music group The Back Porch Majority (also the Tennessee Ernie Ford Singers), performing nationwide, then the rock groups The New Society on RCA Victor and Bandanna on Paramount Records.
Adding more comedy with his music, he formed the popular comedy and music duo Muledeer and Moondogg with Dennis Flannigan, performing across the U.S. and on Network TV shows like The John Byner Comedy Hour on CBS, and NBC's In Concert and The Midnight Special, and David Frost's Madhouse 90.
In 1975 Gary Mule Deer went out on his own.  He was one of six comedians, along with Jay Leno, to star on the very irst HBO Comedy Special, began appearing on The Tonight Show, was comedy host of Don Kirshner's Rock Concert for four years on NBC and a series regular on Make Me Laugh.  He became a regular performer on TNN for over ten years, appearing often on Nashville Now, and was a Hee Haw cast member in its last two years.
Gary is currently a regular and popular performer on The Grand Ole Opry.   In a nearly 60 year career, he has shared stages with more than a hundred country, pop and rock music icons, including everyone from Merle Haggard, Dolly, Reba, the Everly Brothers and Tammy Wynette, to Roger Miller, Ray Charles, Glen Campbell, The Doobie Brothers, John Denver, and most recently, Vince Gill, Brooks and Dunn, and The Zac Brown Band.  He has also toured as Special Guest with Johnny Mathis and the orchestra since 1994 in major venues across the U.S., Canada and England. Gary is featured on the DVDs Jeff Foxworthy's Comedy Classics and The World's Greatest Stand-up Comedy Collection, and is one of the most played comedians on Sirius XM's Laugh USA Pandora and Sound Scan.
Gary Mule Deer's storied career is currently the subject of a  documentary  by VIA Productions  of Memphis., that will include interviews with David Letterman, Steve Martin, Jay Leno, Conan O'Brien, Vince Gill and Amy Grant, Johnny Mathis, and rock's Alice Cooper.  He was also featured on the recent five part Showtime series The History of The Comedy Store.
In addition to his well-known comedy, Gary is a talented singer and musician, always performing classic country and rockabilly, and especially the music of Johnny Cash since the '60s. Great instrumental tracks of his Duck and Cover Band are a big part of his show, featuring some of Nashville's finest musicians, including Randy Hart, Eddie Bayers, Larry Paxton and Danny Parks of the Opry band, plus Steve Wariner, Willie Weeks, David Hungate and Dan Tyminski .  The popularity of Gary Mule Deer's clean comedy and music cuts across all ages and demographics.
Will Ferrell was asked by Dan Patrick of ESPN The Magazine, " It's the seventh game, ninth inning of the World Series of Comedy.  You have to pick a comedian to be out on the mound."  Will's answer was Gary Mule Deer. "This is the funniest man in America."     Clint Eastwood "You're the greatest, the funniest.….always were."     Steve Martin  "If I had to go to just one comedian for a guaranteed laugh, it would be Gary Mule Deer."          Jeff Foxworthy "One of the funniest guys I've ever met in my life, and I really like his singing."              Vince Gill
Stay In Touch
Subscribe for updates, events, offers and more. Sign up to receive our communications, please fill in the following fields and hit submit. Thanks, and welcome!