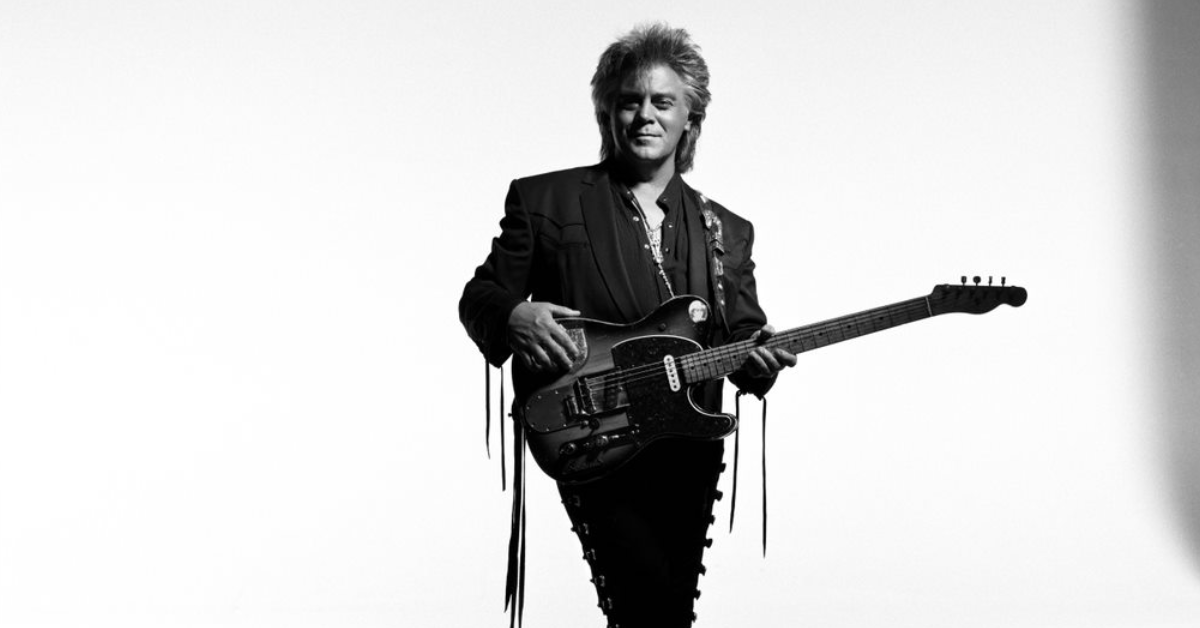 Hometown
Philadelphia, MS
Opry Induction Date
November
28th
, 1992
Artist Information
Over the years, Marty Stuart's love of country music has found multiple avenues for expression. In addition to writing and recording such hits as "Hillbilly Rock," "Tempted" and "The Whiskey Ain't Workin," the latter a Grammy-winning duet with pal Travis Tritt, Marty has become one of country music's noted historians. Sparkle & Twang: Marty Stuart's American Musical Odyssey, his traveling exhibit of music memorabilia and photography, was been displayed at the Tennessee State Museum in 2007 and the Rock and Roll Hall of Fame.
In 2008, Marty launched The Marty Stuart Show on cable's RFD Network. Each program features Marty's band, The Fabulous Superlatives, as well as fellow Grand Ole Opry members and other guests.
A member of the Opry since 1992, Marty now occupies the dressing room that previously belonged to three of his heroes. "It's a special room. This room was originally occupied by Ernest Tubb and the Texas Troubadours, then Marty Robbins and then Porter Wagoner had it," he says. "They've given this room to me and the Superlatives now."
Marty's passion for country music began when he taught himself to play mandolin as a child. By the time he was 13, he had been recruited to join the legendary Lester Flatt's band. Marty has performed with some of country music's most notable musicians, including fiddler Vassar Clements and guitarist Doc Watson. He also spent several years in Johnny Cash's band before pursuing a solo career.
A mid-'80s deal with Columbia Records served up the Top 20 hit "Arlene," but a move to MCA Records proved more fruitful. In 1990, he hit the Top 10 for the first time with the title track of his album Hillbilly Rock. In 1991, he released "Tempted" and the title track became a Top 5 single. In the early '90s, he also teamed with Tritt for such hits as "The Whiskey Ain't Workin'" and "This One's Gonna Hurt You."
As a producer, Marty worked with his wife, Connie Smith, on her self-titled Warner Brothers album in 1998. He also produced the late Porter Wagoner's 2007 album, Wagonmaster.
In 2005, Marty launched his own Superlatone Records and began issuing a series of acclaimed albums, including a celebration of Delta gospel on 2005's Souls' Chapel, the Native American-influenced Badlands: Ballads of the Lakota, a rekindling of his bluegrass roots on 2006's Live at the Ryman, and 2007's Compadres: An Anthology of Duets.
In 2010, he issued Ghost Train, which was recorded in RCA's famed Studio B, where Marty played on his first session with Flatt when he was 13. "It's not about the past. It really isn't," Marty says of the traditional record. "It's about writing a brand new chapter for this millennium for traditional country music that's authentic."
Though he's seen many changes in the country music industry over the years, Marty says the Opry has remained constant. "The thing that has absolutely not changed is the Grand Ole Opry," he says. "The Mother Church of Country Music has remained and it all revolves around it."
Stay In Touch
Skip the FOMO, we'll make sure you don't miss a thing! Sign up for exclusive updates, events, and offers – just for fans like you.