Opry Member
Little Big Town
Opry Induction Date
October
17th
, 2014
Artist Information
The four voices of bandmates Karen Fairchild, Kimberly Schlapman, Jimi Westbrook and Phillip Sweet combine to create Little Big Town. The group's members can truly say that for them, it all began at the Grand Ole Opry. For it was on the Opry stage in 1999 that Little Big Town made its very first public appearance as a band, having gained recognition from executives in the Nashville music industry who were convinced the group was ready for country's most famous stage.
Fast forward a few years, and the band was enjoying success with albums as well as singles including "Boondocks," "Bring It On Home," "A Little More You," and "Little White Church." Along the way came numerous Opry guest appearances and Vocal Group of the Year nominations from the Country Music Association, the Academy of Country Music, and others.
Then came a song about kicking back on a "Pontoon" and the band's career was forever changed. The song went to No. 1, earned a CMA Single of the Year award and other honors, and propelled the group to its first-ever CMA Vocal Group win.
Throughout the group's history, its pitch-perfect harmonies and infectious songs have become favorites of fans and fellow artists alike. It was Opry member and friend Reba McEntire who invited Little Big Town to join the Grand Ole Opry in 2014. As the group finished a three-song set with "Pontoon," Reba appeared from the side of the stage, improvising on the song's last few words and asking the question Karen, Kimberly, Jimi, and Phillip had been hoping to hear. "I know the Grand Ole Opry is very important to y'all, because this is the first place you guys played together as a group in 1999. I have been asked to ask y'all, Little Big Town, would y'all like to be a member of the Grand Ole Opry?"
After hugs with Reba and between the members as well as a collective "yes" from the group, Karen cheered, "Thank you, Grand Ole Opry! We will try to make you proud!"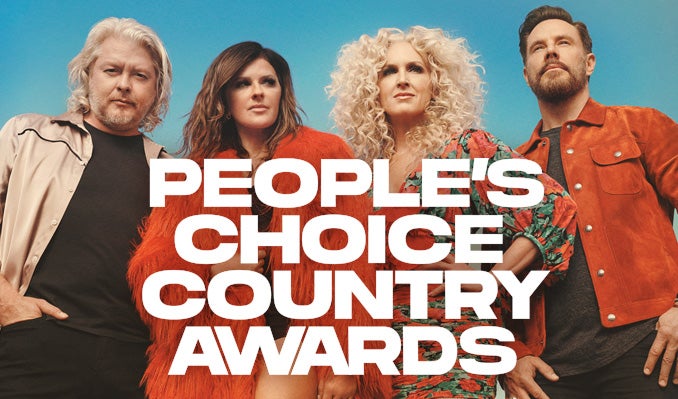 Opry House
Featuring Blake Shelton, Carly Pearce, Dan + Shay, Jelly Roll, Kane Brown, Kelsea Ballerini, Little Big Town, Toby Keith, and Wynonna Judd.
Stay In Touch
Subscribe for updates, events, offers and more. Sign up to receive our communications, please fill in the following fields and hit submit. Thanks, and welcome!