Erin Enderlin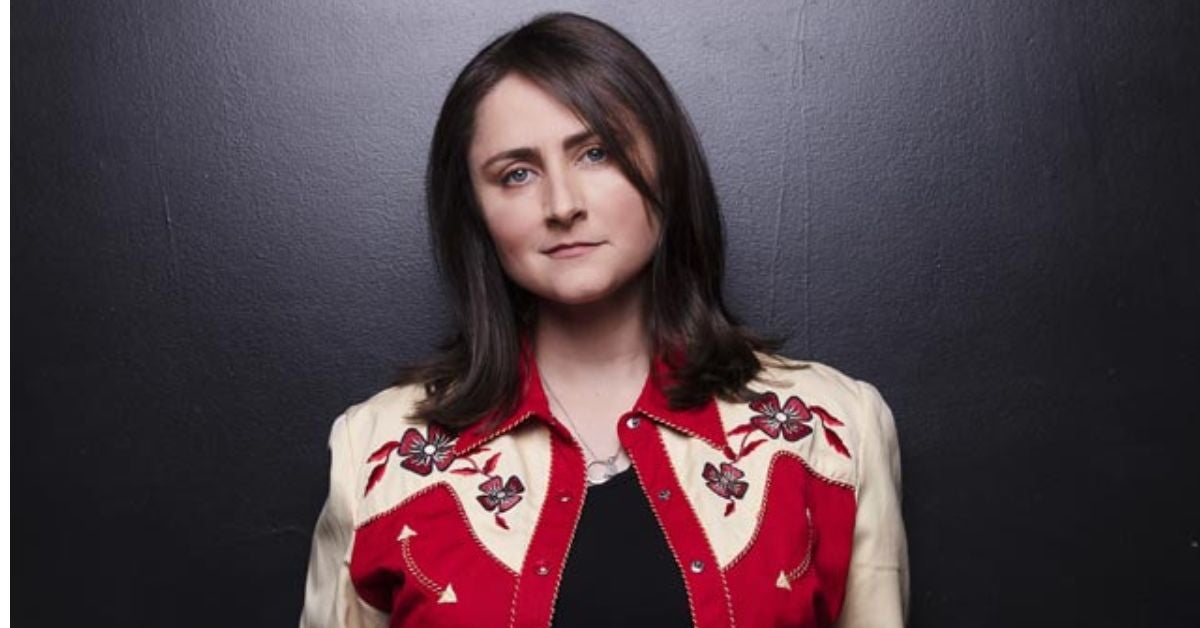 Artist Information
"One of the best things about country music was that it was adult music," Erin Enderlin says. "It was real music that dealt with hard issues in life so that people going through those things don't feel so alone."
The observation is signature Enderlin: She has a way of turning a song or even just a thought into an outstretched hand to the lonely or ashamed. While she first turned heads as a godsend to those aching for an artist with some golden-era country backbone, she has since emerged as a literary songwriter and superb vocal stylist with a knack for sharply drawn––and often sad––characters. Backsliders, avengers, lovers, and victims––they're all in her acclaimed albums, such as 2019's Faulkner County and 2017's Whiskeytown Crier.
In everything she does, Enderlin sings like the heir to Patsy or Tammy, then writes like Eudora Welty decided to pick up country music. Over the last year and a half, more people––some with big microphones––have noticed.
First, the Country Music Hall of Fame & Museum included Enderlin in their annual American Currents exhibit. She was featured in the Unbroken Circle section of the exhibit, which positions contemporary artists who have had breakthrough years with those who have influenced them. The museum yoked Enderlin––the only independent artist selected for the exhibit––with one of her heroes, Reba McEntire. For Enderlin, the enormity of the honor was compounded by her past: Enderlin had once volunteered as a tour guide at the museum, where she moved anonymously through exhibits, telling stories and fielding questions from excited children. "To see my stuff in an exhibit there that I had walked by, morning after morning, showing the school kids…" Enderlin trails off, still a bit stunned. "It was really such a full circle moment there."
The grand opening of the exhibit was scheduled for March 4, 2020. Enderlin's family planned to head up from Arkansas, and they'd all ride over together in a limo. But on March 3, tornados touched down in Nashville and killed 25 people, and just like that, red carpets didn't matter at all. "You know, those big, flashy moments are nice, but that's not what you do this for," Enderlin says. "While it was really validating to be recognized in that way, the entire experience was a reminder––and it ended up making me hungry to do all of it again."
On the heels of tornados leveling her city and the pandemic shutting life down, Enderlin mourned and hunkered down like the rest of us, as she wrote songs and recorded music at home. But then, while the world was quiet, Enderlin experienced something else: A red-letter breakthrough she could never have imagined. Rosanne Cash heard and loved "Queen of Marina del Rey," a Faulkner County album standout with saloon-worthy piano and a short story's worth of lyrical detail. Cash is name checked in the song, along with her friend, Elton John. Cash sent the album to John, and his response to the song's boozy, campy swagger was to invite Enderlin onto his podcast, Rocket Hour.
"The album is fantastic," John said on the show. "She's a brand new country artist––well, new to me––that I absolutely love. Wow, I do love her voice, and that whole album is very, very special."
Enderlin was floored. "I don't know how you're ever really ready for that," she says with a laugh. "I remember getting in trouble when I was a little kid for scratching my dad's Goodbye Yellow Brick Road album because I loved it so much and would want to dance while I played it."
The winter brought even more wins. Cash included Enderlin in the year-end playlist she curated for Oxford American, and then the Grand Ole Opry invited Enderlin to perform on their broadcast Christmas Day, marking her 12th time on the program. With only her guitar, socially distanced and in many ways, very much alone, Enderlin sang on the Opry stage. "I still wasn't really able to spend a lot of one-on-one time with my family, and I know a lot of them listened," she said. "My grandma, who's 90––I wasn't able to be in the same room with her for Christmas. But then, I was, on her radio. I was thinking about that and so many other people, who were apart from their families."
Other highlights included a spot on CMT's Make It Country and four more trophies––Country Artist, Songwriter, Song, and Album of the Year––at the 2020 Arkansas Country Music Awards, bringing Enderlin's total to X. Next up: Enderlin will open the 2021 CMT Next Women of Country Tour headlined by Tanya Tucker.
Enderlin remains a go-to writer for stars and legends as well. Her catalog includes Alan Jackson's "Monday Morning Church," Lee Ann Womack's "Last Call," Luke Bryan's "You Don't Know Jack," and a host of other songs for Randy Travis, Joey+Rory, Reba, Terri Clark, Whisperin' Bill Anderson, and more.
These days, Enderlin is writing and recording new music on her own terms, toying with the idea of continuing to release a song at a time instead of saving everything for an album. Enderlin loves full-length records––she's released two concept albums and is considering doing it again––but she's also interested in connecting and creating in new ways. "We all live hectic lives, which makes getting these little nuggets-–these songs––great," she says. "You have extra time and attention for each song. It's like, okay, this can be your baby today. You can really sink your teeth into this song and figure it out."
Stay In Touch
Skip the FOMO, we'll make sure you don't miss a thing! Sign up for exclusive updates, events, and offers – just for fans like you.