Ashley Monroe
Artist Information
Ashley Monroe was born in Knoxville, TN with an intense love of music. After losing her father at the age of 13, Monroe and her mother began making trips to Nashville, eventually moving to Music City at age 15. Working as both a solo artist and as a member of Pistol Annies (the supergroup Miranda Lambert instigated in 2011), Monroe illustrated how fluid and flexible contemporary country could be in the 2010s and 2020s. Monroe worked behind the scenes in Nashville, toiling away writing songs, with several cuts on Lambert's 2009 album Revolution (including the No. 1 song "Heart Like Mine") and Jason Aldean's No. 1 hit, "The Truth." After the Annies came bursting out of the gates with "Hell on Heels'' in 2011, Monroe got the chance to run free on her own, an opportunity she seized with 2013's Like a Rose (produced by Vince Gill) which reached No. 10 on Billboard's Top Country Albums chart. Monroe earned her first two career GRAMMY nominations in 2015 for Best Country Album (on her third studio album, The Blade) and Best Country Duo/Group Performance ("Lonely Tonight") with Blake Shelton. Pistol Annies' 2018 album Interstate Gospel also earned the group their first GRAMMY nomination for Best Country Album in 2020. As the decade progressed, Monroe became more adventurous, alternating 2018's warm, sumptuous Sparrow with 2021's Rosegold, an electronic pop album she co-produced herself. It's not uncommon for seasoned artists to explore new sounds, but for Monroe, that exploration meant a complete dismantling of what she'd so far accomplished on her first four solo albums and three collaborative albums with the trio Pistol Annies. Her fifth album Rosegold doesn't eschew Monroe's country roots so much as it looks right past them, allowing her to incorporate the full spectrum of her musical influences, which include hip-hop and R&B, in ways she never has before. "I've always felt like the music I make doesn't have to be just one genre. It's all the stories, colors, feelings and sounds of who I am. Like a patchwork quilt of my soul." After battling a rare cancer in 2021-22 and coming out the other side with a newfound resilience, strength, rejuvenation in her craft, Monroe is back in the studio at work on her highly anticipated sixth studio album, expected to release in 2024.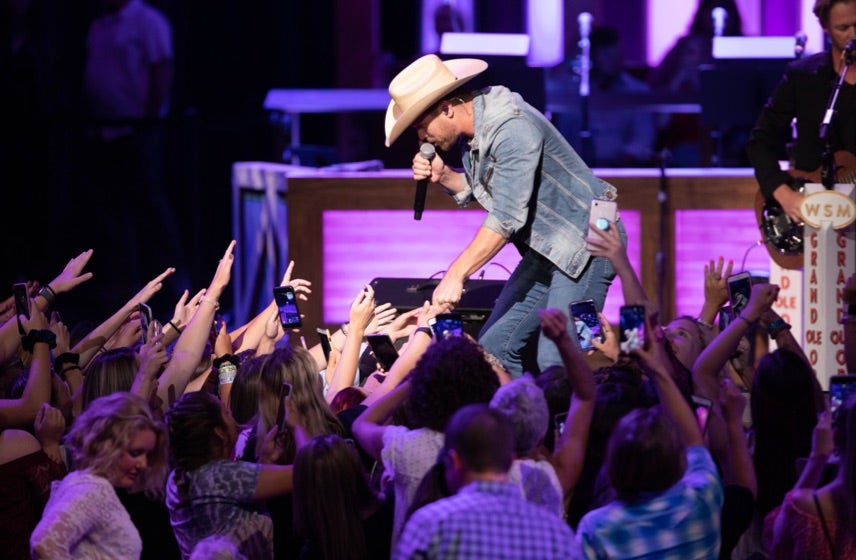 Ryman Auditorium
Featuring Ashley Monroe, Tigirlily Gold, Dailey & Vincent, more to be announced...
Stay In Touch
Skip the FOMO, we'll make sure you don't miss a thing! Sign up for exclusive updates, events, and offers – just for fans like you.