Opry Member
Emmylou Harris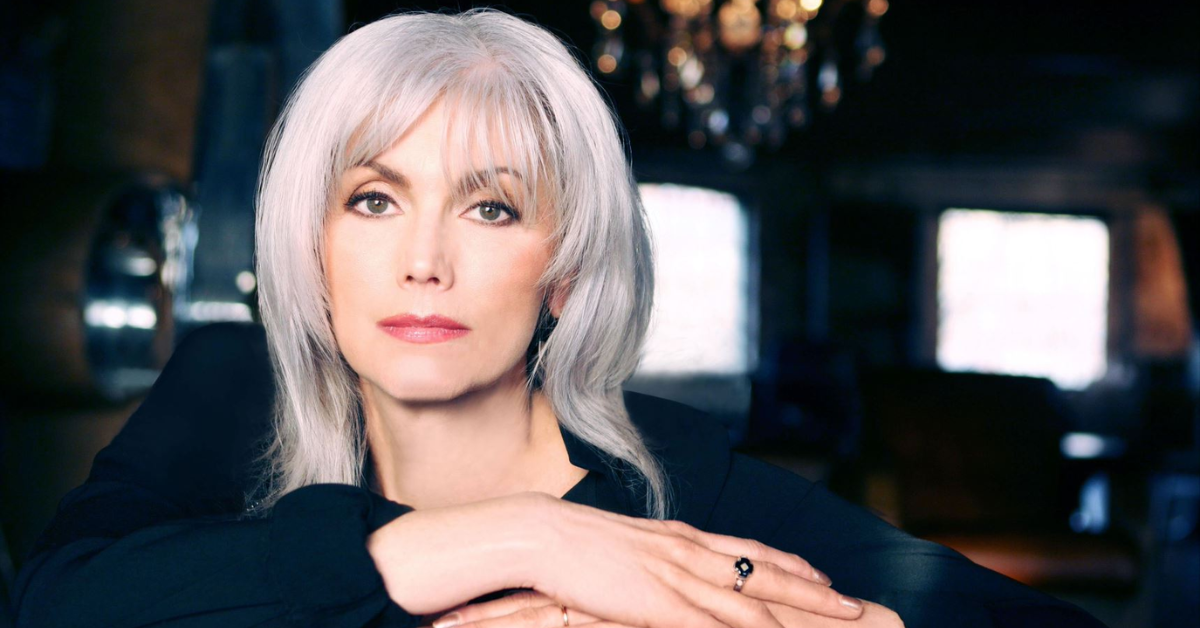 Opry Induction Date
January
25th
, 1992
Artist Information
God didn't make honky tonk angels, but if he had, he would have broken the mold with Emmylou Harris. With her crystal-clear soprano, lissome beauty, impeccable instincts, and uncompromising integrity, Emmylou redefined the image and role of women in country music. Few if any artists have so successfully erased boundaries between country, folk, and rock and roll.
"I feel like I've come home to a family I didn't even know I was a part of."

—Emmylou Harris
Born in Birmingham, Alabama, Emmylou spent her youth in North Carolina and Virginia. As the daughter of a career Marine, her upbringing was not particularly musical. But during the '60s she fell in love with folk music — especially Bob Dylan and Joan Baez — and began performing while studying drama at the University of North Carolina. She moved to Greenwich Village in 1967 to join the burgeoning folk revival, sharing stages with Jerry Jeff Walker and David Bromberg, and released her first record in 1969.
On the East Coast club circuit, she met Gram Parsons, and both her career and life changed forever. Gram, formerly of the Byrds and the Flying Burrito Brothers, became her mentor and singing partner, drawing her into the '70s country rock movement and strengthening her ties to traditional country music. Emmylou toured and recorded with Gram until his death in 1973.
"After he was gone I wanted to carry on with what I thought he would have wanted me to do," she recalls, "bringing certain elements of folk music, with its emphasis on the lyric, trying electric things, but always coming back to that electric country base."
In 1975 she recorded her first major album, Pieces of the Sky, introducing her Hot Band, which, over the years, included such world-class players as James Burton, Albert Lee, Rodney Crowell and Ricky Skaggs.
Emmylou has enjoyed seven No. 1 hits and 27 Top 10 songs including "If I Could Only Win Your Love," "Together Again," "Sweet Dreams," "Making Believe," "To Daddy" and "Heartbreak Hill."
The 2008 Country Music Hall of Fame inductee has 10 gold albums and 12 Grammy Awards, including one for her 1987 Trio album with Linda Ronstadt and Dolly Parton.
In 1995 she released the ambitious Wrecking Ball, collaborating with celebrated rock producer Daniel Lanois, and won a Grammy for Best Contemporary Folk Recording. In 1999, Billboard magazine recognized her distinguished career achievements with its highest accolade — the Century Award. Emmylou has continued earning high praises and award nominations for her music.
The night she joined the Grand Ole Opry, Emmylou summed up her feelings about her music: "Music is like food, sustenance. You certainly don't do it for the spotlight. You do it for the amazing exhilaration of singing, the feeling of the music going through you."
Stay In Touch
Subscribe for updates, events, offers and more. Sign up to receive our communications, please fill in the following fields and hit submit. Thanks, and welcome!