Opry Member
Dierks Bentley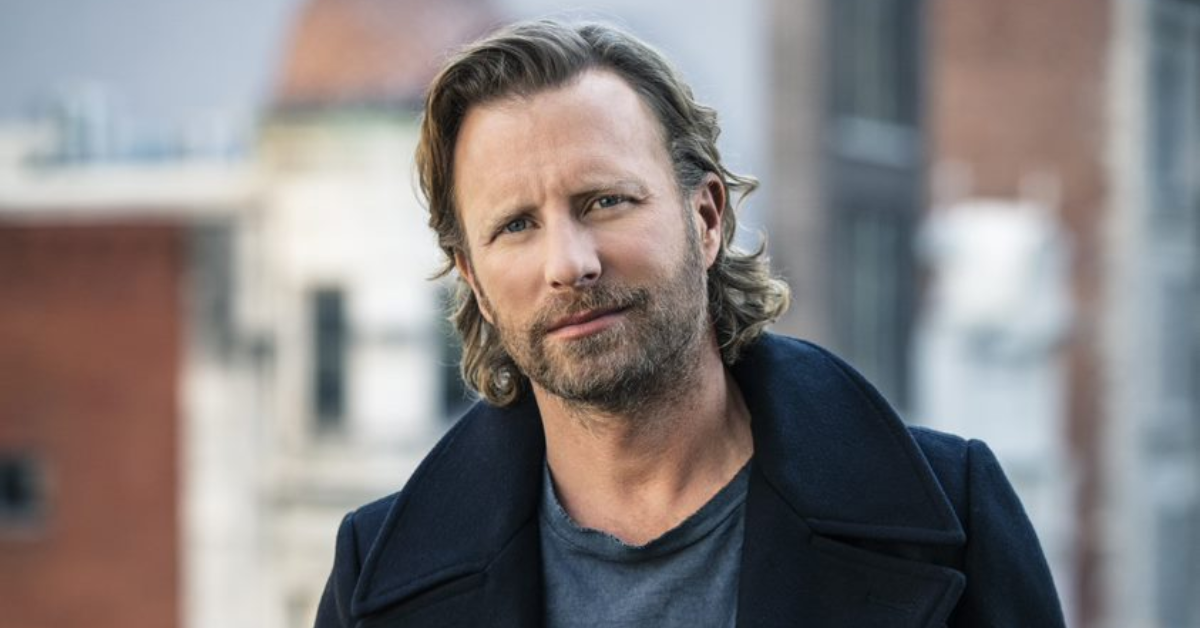 Opry Induction Date
October
1st
, 2005
Artist Information
Dierks Bentley and his close-knit band played more shows in more places in 2004 than a body should be able to take or a mind should remember, but one night stands out as a distilled dose of the year's magic. At 8 p.m. sharp, Dierks took the stage at the Memphis Pyramid and sang for 30 minutes for some 20,000 people, setting the table for veteran superstar George Strait. Then, he and his band hopped on the bus, drove a couple hours to Oxford, Mississippi and set up for a raucous late-night show for 150 college students in the basement of an Ole Miss frat house. "We went from one of the biggest lighting rigs you can have to a three-ring light tree," Dierks remembers with a laugh. "The extension cord caught on fire and the lights went out for twenty minutes."
Not so many years ago, he was singing for tips in Second Avenue bars and soaking up country music history at his day job working in the video tape library of the late, great Nashville Network. Today he's among the most successful and relevant country singers in the business. They say Nashville doesn't work like this anymore - that talented strivers with no connections don't stand a chance. But Dierks Bentley proved that Music City's engine still runs and that as a place for education, inspiration and validation, it has no parallel. Critics find him credible. Fans pack his shows. There are precious few new artists recording hits today about whom that can be said.
Bentley's kind of country has never been straight-up-the-middle. Instead, the Arizona-native grew up on a potent hybrid of honky-tonk, bluegrass, singer/songwriters, classic country and modern rock & roll, forging his own sound along the way. "I love the feeling of combining the best older stuff with the edginess of newer, more progressive sounds,"says the prestigious CMA Horizon Award winner. " I try to take the real life connectedness of the stories and songs of Hank Williams and Buck Owens, and then try to put a fresh modern sound to it."
After selling almost 5 million copies of his previous three studio albums, which included 10 top-10 singles and five No. 1 hits - most country artists with comparable achievements would be reluctant to veer off a proven hit-making path. Bentley is the exception. He shuns the comfort zone and welcomes the risk of what he refers to as "almost bringing the element of failure back into the mix." "I'm not the kind of guy, who wants to go into the studio every two years and just keep putting out more of the same because it has worked so far," says Bentley. "I really wanted to change our initial approach to the recording process...do it in more of a rock and roll, or an old outlaw kind of country way. Use your guys; go in the studio; take the clock off the wall."
After spending more than two years writing, road testing and recording new material, Bentley is ready for the next phase: the Feb. 3 release of Feel That Fire, a 12-song serving of rockers and ballads with a dash of honky tonk and bluegrass. It is all fire and passion that Bentley and co-producers Brett Beavers and Luke Wooten claim has driven the entire process from the moment the first song was conceived to the sleepless nights spent imagining creative ways to perfect the on-stage delivery. As an avid music fan himself, Bentley understands that to connect with a lot of people, the instrumentation must be as diverse as the people packing the arena. And with Feel That Fire, Bentley continues to engage all types of fans with sounds ranging from arena-sized electric guitars to upright bass and banjos on steroids.
From the opening slide guitar rampage that channels a Harley hauling ass in the outlaw lament "Life on the Run" to the closing-time camaraderie of the duet and bluegrass jam with bluegrass great Ronnie McCoury "Last Call," Feel That Fire has the pulsing energy, passion and dynamic sensibility of his praised live show. Bentley's vintage free 'n easy spirit is still present in abundance, but it's rounded out with a more thoughtful take on the vastness of life and love. The title track and first single, Bentley's 11th top 10, came out of a writing session with fellow tunesmiths Beavers and brothers Brett and Brad Warren. The foursome combined their experiences to extol the virtues of a woman's innate quirkiness and thrill-seeking nature as defined by the man who loves her. On the wild side, the gravel-flying, good-timing Saturday night special "Sideways" pays tribute to a guy's occasional need to cut loose. Similarly, the infectious "Here She Comes" and "Little Heartwrecker" are classic Bentley and showcase stellar instrumental jams from Nashville's finest. "I feel a responsibility to other guys like me, who just want to cut loose, drink beer and hear some great picking."
The Conway-esque "I Wanna Make You Close Your Eyes" is a song that Bentley says "can't be more intimate, more one-on-one, man-to-one woman if you tried." Bentley adds, "One of the best compliments I can get is when a guy comes up to me and says that one of my songs helped him out at home, maybe helped him smooth something over, with his girlfriend or wife. That's the goal with this one." In a similar fashion, Bentley takes a modern approach to "I Can't Forget Her," delivering a sultry Spanish groove, mixed with The Edge-esque guitar sounds, transporting the listener to the scenic landscapes of the Old Southwest.
"Beautiful World" teams Bentley with one of his favorite singers, Americana icon Patty Griffin. The poignant song about recognizing there are two ways to look at your reality and appreciating life despite the daily delivery of bad news is a simplistic yet powerful ballad. "It's a fine line to walk because you don't want to act like everything is great when it's not, but the point is that if you choose to believe in something, hopefully your beliefs will lead to action. Patty's voice adds so much depth that I can't even remember what it sounded like without her." "You Hold Me Together," an uplifting mid-tempo rocker, has Bentley offering appreciation to the one who watches over him. "It's a love song, but also a spiritual song. I try and write songs that break that boundary and can mean different things to different people." In a similar vein, "Better Believer" takes stock of life's blessings and recognizes the need to be more grateful. "It's the truth," Bentley says of the song he co-wrote with Rivers Rutherford. "It's exactly the way I feel. It is as honest as I've ever been in a song."
Continuing the introspective theme, Bentley draws on personal experience for the Rodney Crowell collaboration "Pray," where forgiveness and hope are extended to a former love. "Rodney's the kind of guy that you can go to his house, bare your soul and craft a really meaningful song that will stand the test of time." For Bentley, Feel That Fire is about the passion of the moment. "As a songwriter and a human being, I want to experience all that I can in this one life we are given...it's all about moving forward but remembering where you came from...the best music is made in the journey."
Stay In Touch
Skip the FOMO, we'll make sure you don't miss a thing! Sign up for exclusive updates, events, and offers – just for fans like you.