Cam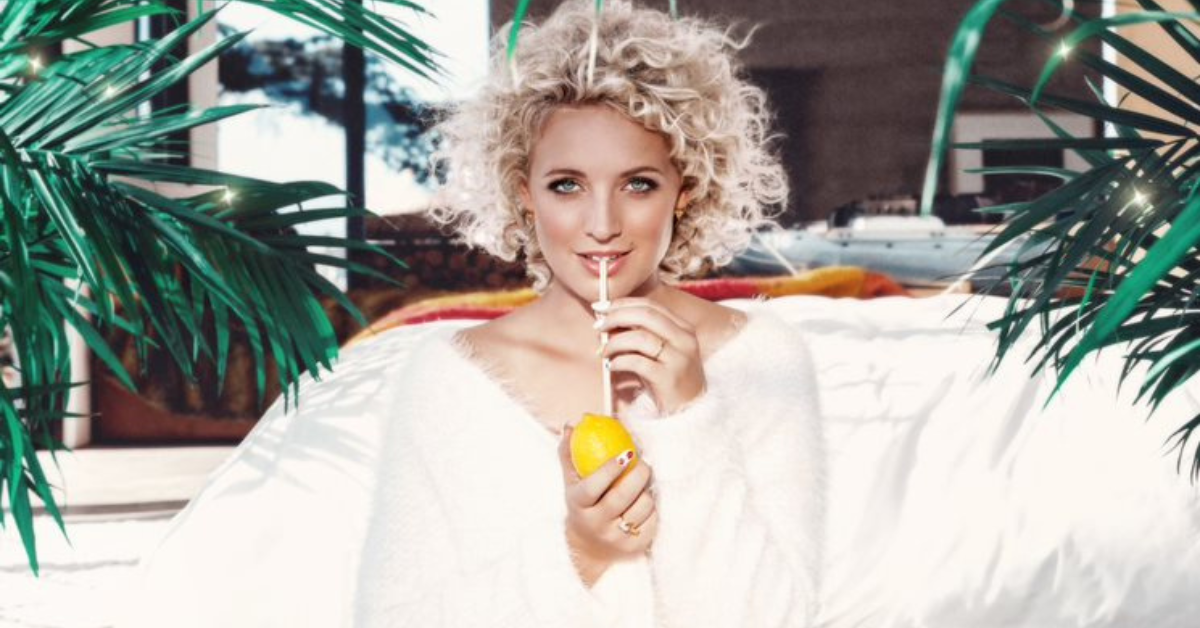 Artist Information
Cam.
The simple, three-letter name is bold. And that rings true to the art, and the heart, of one of country's shining new acts.
That boldness is evident in nearly every step she takes. Cam makes it a habit to wear eye-catching yellow every time she goes out in public. The strings and acoustic guitar in her breakout smash, the RIAA Gold-certified "Burning House," are stirringly fragile, a brave counterpoint to the party atmosphere of modern country. And she sings with a dynamic clarity that's both distinctive and friendly.
"There's a lot of work involved in being an artist, and I'm so happy to do it," she says. "But if I'm going to invest my time in the work part of it, the music just has to be me."
The "me" that Cam presents to the world is multi-dimensional. She's powerfully vulnerable in "Burning House," fierce and defiant in "Runaway Train," effervescent and carefree in "My Mistake." And the emotions in the material aren't the only thing that separates those titles – every song incorporates a different sonic palette. While one might rely on polished pop influences and melody, another yields a piano bar feel, one cleverly infuses a bit of Gregorian chant, and yet another uses steel guitar to create a classic-country mood.
That wide-ranging artistry is key in Cam's approach. Instead of limiting her choices to make an easily defined product, she's put faith in the uniqueness of her voice, allowing that to be the defining character of a pliable, adventurous musical persona.
Adventure and uniqueness were practically built in to Cam from the outset. Born in the waterfront Southern California town of Huntington Beach, she spent big chunks of her youth at her grandparents' horse ranch in Oceanside, where the tractor was red and the barn was blue. Her grandfather was both a cowboy and an entrepreneur – he started his own business, building wooden office desks – and her parents were similarly non-conformist. Her father grew up in a military family and had the guts to move out on his own at age 17, a time when most kids are looking to Dad for a few extra bucks to put gas in the car and see a movie. Her mother had an executive position in construction management at a time when those jobs were reserved almost exclusively for men. In turn, their independent, self-reliant streak was instilled in Cam, particularly after the family relocated to northern California.
"We'd climb redwood trees in the backyard, and I would climb super high and get stuck," she recalls with a laugh. "I'd ask my dad to help me down, and he'd say, 'Well, I can't. You've got to get your own self down. But I'll stand here and cheer you on.'"
There was plenty to cheer. For eight years, beginning in fourth grade, Cam was part of the Contra Costa Children's Choir, which sang in 14 different languages. The choir toured internationally, performing in such exotic locations as Canterbury Cathedral in England, Notre-Dame de Paris, and the Vatican.
Through that process, Cam learned music theory, harmony, structure and tone. And she learned the joy of being part of a team.
"I loved singing in groups," she says. "I don't necessarily like to be the center of attention."
When she headed off to college, Cam studied psychology research at the University of California, Davis. The school is centered in farmland outside of Sacramento, part of the same ring of small-town suburbs that includes Folsom, a town that would become vital to the legend of Johnny Cash.
The setting was crucial. Cam had already begun to connect to diverse brands of music – she was drawn to strong, indie-rock females and to singer/songwriters in her casual listening at the same time she was singing classical music with the choral group. But country music was a big part of the social scene at Davis, and it became an important element in her self-expression.
"Varsity Blues came out, and everybody wore cowboy boots to school," Cam recalls. "And everybody listened to Tim McGraw and the Dixie Chicks and Shania Twain."
That included Cam, who identified with the values of home and community that are central to the genre. That emotional connection would pay off when she pursued music professionally. While living in Los Angeles, Cam met a kindred spirit in up-and-coming songwriter/producer Tyler Johnson (Taylor Swift, P!nk). A songwriting partnership was begun, with promising early results – they co-wrote a song on Miley Cyrus' album Bangerz, and Cam also landed a song on a project by indie country act Maggie Rose.
Cam and Johnson meticulously wrote and rewrote the material for weeks and months at a time under the watchful eye of GRAMMY®-winning producer and songwriter Jeff Bhasker (Fun., Mark Ronson), who helped bring her to the industry's attention in New York, even while she made organic inroads in Music City.
In a bit of a fluke, Cam's music was discovered online by Nashville radio programmer Michael Bryan, who started playing one of her songs, "Down This Road," on WSIX even though she was unsigned. While the attention was a boon, wheels were already in motion behind the scenes with label meetings in Nashville when Bhasker got Cam a meeting in New York with RCA Records Chairman & CEO Peter Edge and President & COO Tom Corson. Blown away by her incredible voice and irresistible personality and charm, Edge immediately called Sony Music's CEO, Doug Morris, who likewise fell for her undeniable talent when she auditioned for him. In a rare situation, she's now signed to both the country (Arista Nashville) and pop (RCA Records) labels – she sees herself as a country act, but if her music breaks out of the genre or finds an audience overseas, the pop division is waiting in the wings.
Many of her songs went through major revisions even after she signed her deal, a reflection of Cam's evolution as an artist and her dogged pursuit of a distinctive sound. As the arrangements or instrumentation changed, the lyrics invariably got tweaked, too. She was present for every nuance, ensuring that the end results reflected her reality.
"It was very important for me to know everything that was involved in my music," she says. "I'm there for all the production that happens, I sign off on all the mixes, I'm there for the recording. The people that are working with me are incredible, so I'm not driving every aspect of it, but I'm there inspiring it."
In early 2015, country radio was introduced to Cam with the engaging first single, "My Mistake," while her four-song EP, Welcome to Cam Country, debuted on Spotify. The media was impressed with Cam's possibilities. Billboard praised her music as "at once fresh and familiar, that rare mix of daring and comfort that's often the hallmark of a hit," while gossip king Perez Hilton championed her for being "fearless." The accolades continued with the rise of "Burning House," which Rolling Stone Country called "haunting" and "one of the most buzzed-about tunes of the year." And The Washington Post lauded both "My Mistake" and "Burning House," noting that "the two songs feel like night and day, but they also suggest range and depth."
Promise is part of Cam's charm. Even in "Burning House," a spare song about a crumbling relationship, one can sense an underlying positivity: her persistence and her determination to mend a devastating fracture.
It's a rare gift, and it's reflected in her bold penchant for yellow. She sprinkles that color into shoes, dresses, bracelets – sometimes a combination of all of them – as she visually captures her inner glow. That golden signature look was developed out of a conversation with her manager, Lindsay Marias. Cam had raised a fair amount of money through a Kickstarter campaign and was using some of that revenue to fund a video. Working late at night during the production, Cam made some coffee to get a lift, and as she grabbed a cup, she purposely chose a yellow one off the shelf.
"I really needed this bright moment to be able to just connect with people through the video," she explains. "Lindsay was there with me, and she said, 'You are yellow.' It's so cheery and friendly and relatable, and all those adjectives fit so well with me as a person and what my music is about, so it just all clicked. Then the more we incorporated yellow, I stand out in pictures. People send me yellow things, and even if I'm tired or if it's a super-cold, snowy day, yellow lifts people's spirits. It kind of does half the work for you."
It's a sign of Cam's boldness. Her deal, her music, her philosophy – even her name: everything about her stands out. If you haven't noticed Cam, you simply weren't looking.
Stay In Touch
Skip the FOMO, we'll make sure you don't miss a thing! Sign up for exclusive updates, events, and offers – just for fans like you.