The Osborne Brothers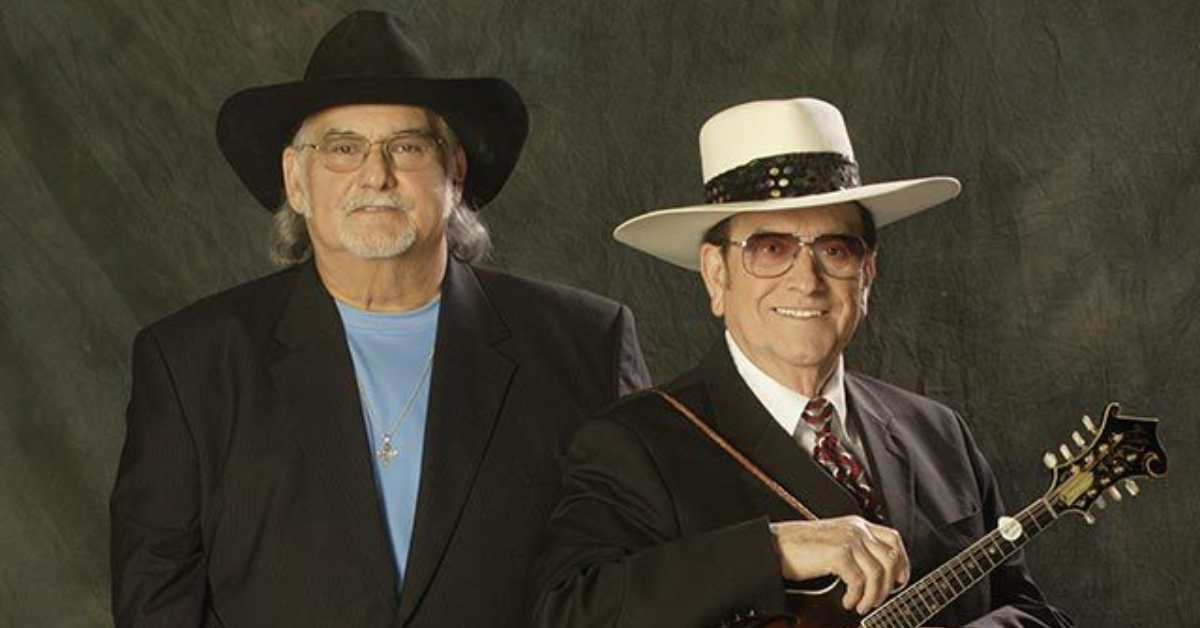 Artist Information
Born in the coal mining region of southeastern Kentucky, Bobby and Sonny grew up immersed in tunes including "Nine Pound Hammer" and "The Knoxville Girl," as well as other mining songs and folk ballads of the Appalachian Mountains.
Because of a six-year age difference, they didn't start out working together professionally. Mandolinist/tenor singer Bobby worked with bluegrass greats including Jimmy Martin and the Stanley Brothers, while a teenage Sonny played banjo with the great Bill Monroe.
Based on a rich harmony blend that usually included a third singer, and on masterful, distinctive picking from both brothers, The Osborne Brothers' sound became one of the most distinctive and most imitated in bluegrass music.
"My voice was made for bluegrass," Bobby says. "I kept singing it and one thing led to another and one year led to another. Years went by, and I got to the Opry. So it's just been my life. Bluegrass music has been my life."
The brothers formed a duo in 1953 following Bobby's discharge from the U.S. Marine Corps. Their recording debut came in 1956 with tracks for MGM that continue to rank among the classic examples of Osborne Brother style. It was on these recordings — notably including "Once More" — that they changed the customary arrangement of trio harmony parts in bluegrass. Their sound featured Bobby singing lead in a high tenor, with two harmony parts arranged below.
The brothers' 1960 appearance at Antioch College in Ohio helped usher in a new era of acceptance for bluegrass among younger and city-bred audiences.
In 1963, The Osbornes signed with Decca Records and continued to make waves with adventuresome arrangements sometimes involving non-traditional instruments such as drums and electric guitar.
In addition to "Rocky Top," the brothers' hit records include "Making Plans," "Up This Hill and Down," "Midnight Flyer," "Take Me Home, Country Roads," "Muddy Bottom," "Tennessee Hound Dog," "Georgia Pineywoods" and "Ruby." The Osbornes haven't limited themselves to just one state song. Their "Kentucky" has been named an official song of their home state.
The brothers from Hyden, Kentucky headed back to the bluegrass state in 1994 for what is regarded as the highest honor in bluegrass, induction into the International Bluegrass Music Association's Hall of Honor.
Though still a proud Opry member, Sonny retired from performing in 2005, but Bobby continues to record and perform with his band, the Rocky Top X-Press.
Stay In Touch
Skip the FOMO, we'll make sure you don't miss a thing! Sign up for exclusive updates, events, and offers – just for fans like you.