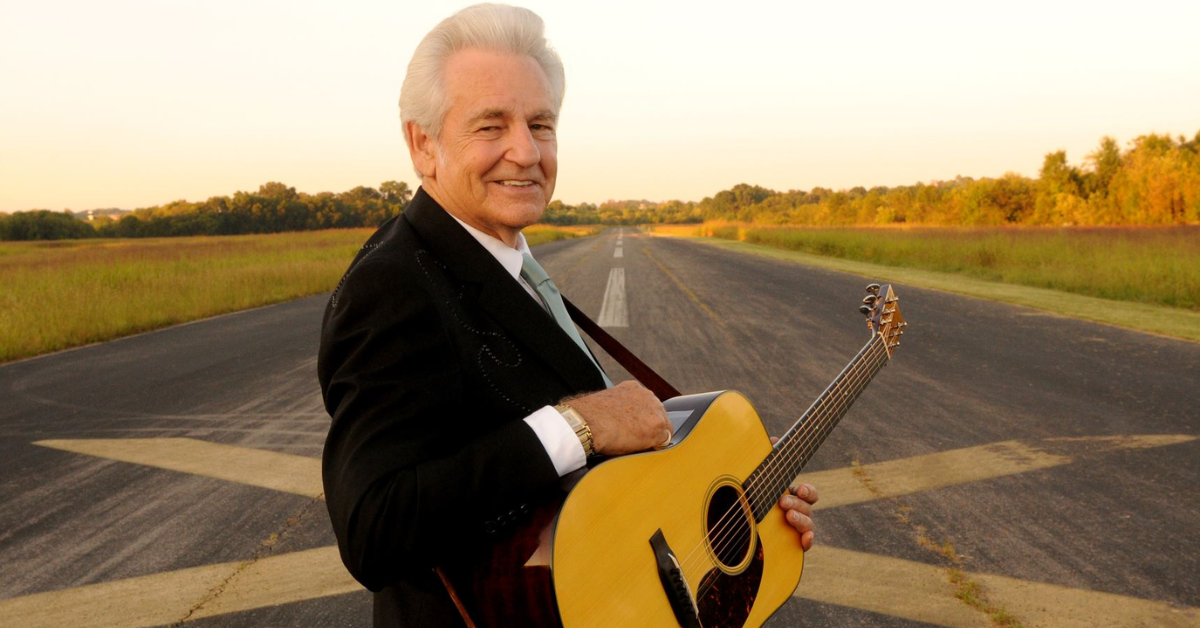 Opry Induction Date
October
25th
, 2003
Artist Information
When Delano Floyd McCoury was young, his family relocated from North Carolina to just north of the Mason Dixon Line in York County, Pennsylvania. Del's older brother, G.C., introduced the young boy to bluegrass through the music of Flatt & Scruggs. Before long, he had taken up the banjo, and by the early 1960s he was playing bluegrass in the honky tonks of the Baltimore-Washington, D.C., area. In 1963, Del made his first Grand Ole Opry appearances when he was recruited by Bill Monroe to join his Blue Grass Boys. Though he was hired as a banjo player, Bill soon made him into a guitar player and lead singer.
"The first time I played the Opry," recalls Del, "I wasn't in the union yet, and you had to belong to the local union in Nashville to be able to play. You could sing, but you couldn't play. So, my first night on the Opry with Bill, I sang and I didn't play. After that, Bill got me in the union. It's funny — Bill could do that. I guess he had a lot of pull here in this town."
When Del left the band the following year, he continued as a lead singer — first during a brief stint in California with the Golden State Boys, and then back in Pennsylvania with his own band, the Dixie Pals.
For the next quarter of a century, Del was a part-time musician, working as a logging truck driver to support his growing family while playing at bluegrass festivals on the weekends. Though he couldn't devote himself entirely to music, his reputation as a singer of unsurpassed intensity grew steadily.
Del's son Ronnie began playing with the band on a part-time basis in 1981 at age 14. Six years later, Robbie McCoury made his debut with the band. At the beginning of the '90s, Del and his family moved to Nashville to pursue music full-time as The Del McCoury Band. With Mike Bub (since replaced by Alan Bartram) on bass and Jason Carter on fiddle, the group quickly developed into one of the finest units to ever grace a bluegrass stage, and by the end of the decade they had become the top winner at the International Bluegrass Music Association's annual awards.
Throughout the '90s and into the new millennium, The Del McCoury Band — a nine-time winner of the International Bluegrass Music Association's Entertainer of the Year award — has embodied bluegrass' best qualities. In 2003, the group established its own record label, McCoury Music, and, two years later, won a Best Bluegrass Album Grammy for The Company We Keep.
Today, the Del McCoury Band enjoys the praise of traditional bluegrass lovers and tie-dyed clad "Del-Heads" alike. Their current dates range from performing arts centers to hardcore bluegrass festivals. After years of playing hip, youth-oriented jamfests such as Bonnaroo and High Sierra, Del launched his own in 2008 — the popular four-day DelFest in Cumberland, Maryland. Spreading the bluegrass gospel wherever he goes, Del has proven not to be a relic of bluegrass music's past, but an architect of its future.
Stay In Touch
Skip the FOMO, we'll make sure you don't miss a thing! Sign up for exclusive updates, events, and offers – just for fans like you.