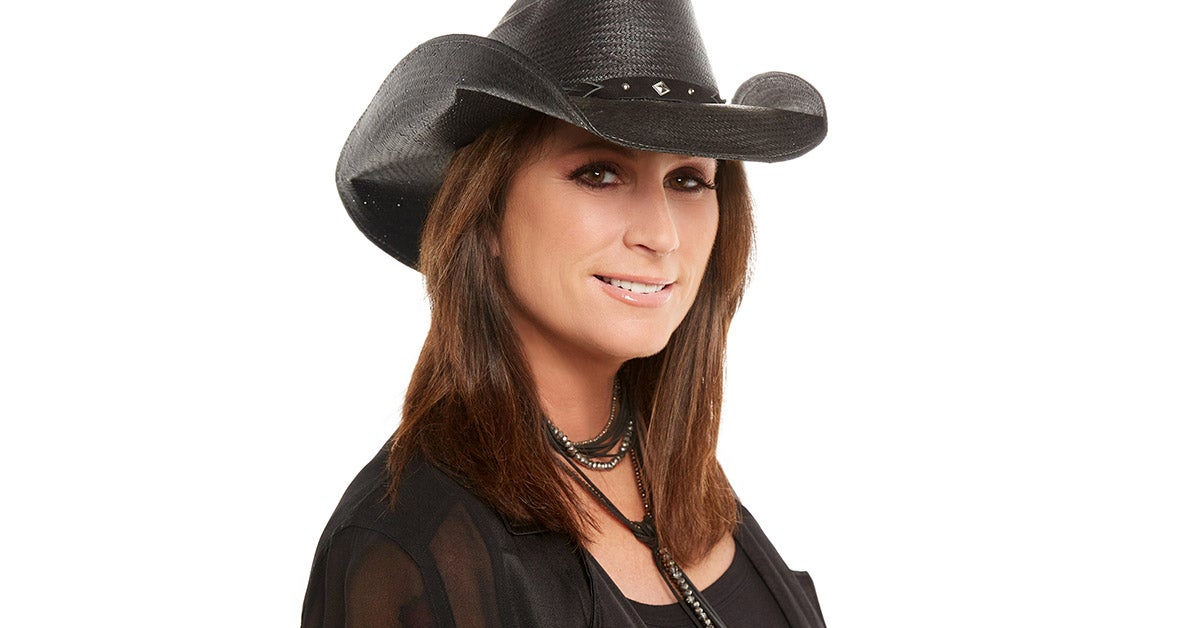 Hometown
Medicine Hat, Alberta, Canada
Opry Induction Date
June
12th
, 2004
Artist Information
Equally at home performing a honky tonk classic, a quiet acoustic ballad or a hard-driving country rocker, Terri Clark followed a solid stretch of radio-friendly records by maturing into a thoughtful yet energetic artist who continues to command the devotion of legions of critics and fans.
Raised in Medicine Hat, Alberta, Clark grew up on country music — not only hearing records by contemporary artists including Reba McEntire, Ricky Skaggs, and The Judds, but learning from family members, including her grandparents.
By the time she finished high school, she was already making local appearances. Shortly after that came a trip to Nashville, where she honed her craft playing for tips at clubs. Signing with Mercury Records in 1994, she hit the charts in short order with four Top 10 hits ("Better Things to Do," "When Boy Meets Girl," "If I Were You," and "Poor, Poor Pitiful Me") as Billboard named her its Top New Female Country Artist in 1995. The following year, she picked up her first Canadian Country Music Award, underlining what would turn out to be enduring home country appeal.
For the remainder of the decade, Terri continued to score well at country radio with hits including "Now That I Found You," "You're Easy on the Eyes" (her first No. 1), and "Every Time I Cry." But even as her popularity continued, she began to reach more deeply in her songwriting and performance. In 2000 she released the introspective Fearless, which earned critical acclaim for its artistry and a Top 20 single in "A Little Gasoline." Two years later, she returned with Pain to Kill, an album that balanced the depth of its predecessor with more radio-friendly production and generated hits including "I Just Wanna Be Mad," which was the first No. 1 country hit by a female artist in more than two years. In 2004 Mercury released her Greatest Hits collection (which included a new No. 1 hit, "Girls Lie Too") and Terri joined the cast of the Grand Ole Opry.
"Just to be on the Opry is an honor," Terri says today. "I never thought I'd get to be a member. It's a tremendous responsibility, too. I feel like a lot of us who are younger members of the Opry really need to make sure that we pass down the tradition of it, and make sure that younger people who are getting into country music know what it means."
In 2007 Terri signed with Sony/BMG and released In My Next Life — but when her mother was diagnosed with cancer, Terri put promotion on hold in order to spend time with her during treatment. When she returned to the studio and stage, it was as an independent artist, issuing a limited release live recording in early 2009 and following it later in the year with The Long Way Home on her own Bare Tracks imprint. She has since released several albums, including 2014's Some Songs.
Stay In Touch
Subscribe for updates, events, offers and more. Sign up to receive our communications, please fill in the following fields and hit submit. Thanks, and welcome!