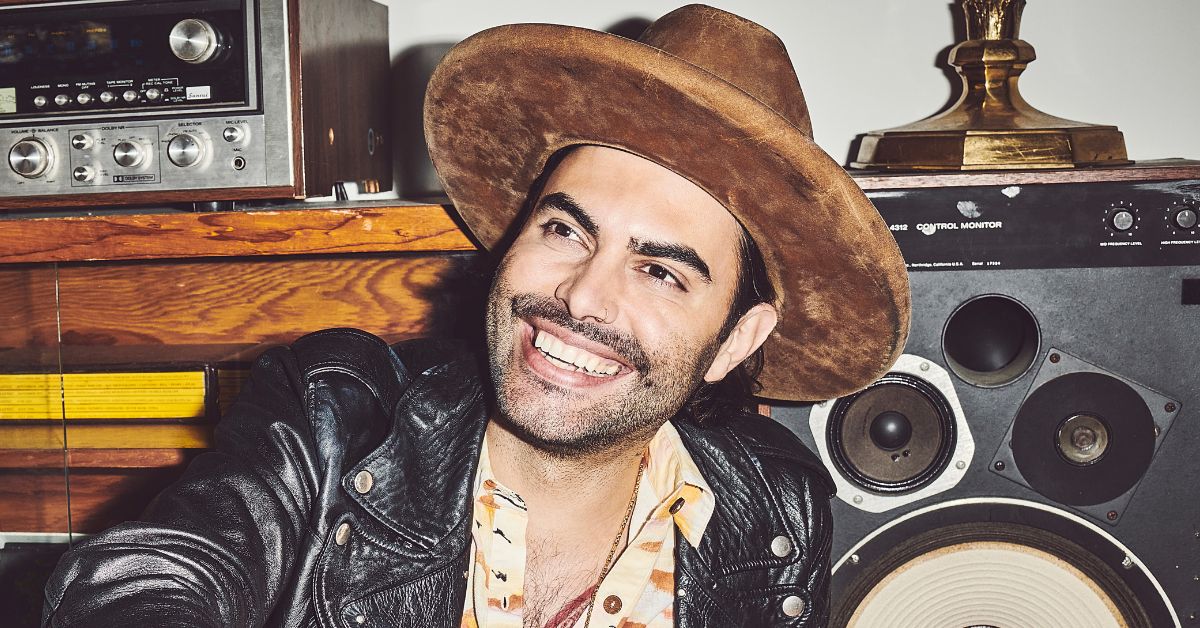 Artist Information
IS THAT THE MOON ABOVE?
There's a new moon rising over country music. Niko Moon is shining and making a name for himself as an adventurous country artist, songwriter, musician, and producer. So far, the sky is the limit for this Moon.
The Niko Moon ascent began growing up in a town about an hour from the heart of Atlanta. He was an only child and grew up pretty much working class. Niko's dad, a drummer turned truck driver, loved old cars. Those four wheels may have been a foreshadow of destiny. As a boy, Niko loved the old Falcon he and his father would pile into and make a doughnut run. There, of course, would be music playing.
"I was 8 or 9 years old and my dad was always playing John Prine stuff," Niko said. "Dad loved 'One Red Rose' and I knew all the words and I would be singing along with absolutely no clue on what anything meant. But I loved the line, 'What I never knew, I will never forget' because it made me think."
But the education went far beyond the car rides. A self-professed musically curious kid, Niko remembers watching his dad practicing drums in the garage. "I got chills because I could not comprehend how he was doing it," Niko recalls. "Dad was good enough to be in a regional country/rock band, but he gave it up to drive truck because it was better for the family and his decision was something I will always respect him for."
Niko, his dad and his mom were big fans of songwriters and the three would often just sit and listen to what the writers would do with the story and the language they used.
DIVE BAR AND DIVINE INTERVENTION
When he 15 years of age, Niko had begun to create the style that he would call his own. "There was this little dive bar in my hometown that had Wednesday Open Mic Night," Niko recalls. "My dad drove me down. I was so scared on stage that I could not look at the crowd. I closed my eyes and kept my head down and played some cover songs."
But the spell of getting on stage and expressing himself creatively was cast. Shortly thereafter, the youth pastor at the church the family attended heard Niko played guitar and asked him to join the music group, Niko agreed and played there on a consistent basis.
GUMMING UP THE WORKS
Next, Niko cut his teeth playing his music and developing his style in bars around Georgia and in Atlanta for years. There were sometimes good crowds, sometimes bad crowds, sometimes no crowd and, once, a gig that would change things forever.
"I played a Mexican Restaurant in Atlanta and they had me perform out on the patio where everybody ate," Niko recalls. "One day it rained and the manager moved me inside. The problem was, there was really no room to set-up. They put me in the foyer area where people walk-in and where they keep the newspaper rack and stuff. So, I am feeling defeated. But, this kid comes up and starts watching me. I think, 'Well, at least he likes me.' He watches me for about five minutes and I finish. When I get done, I ask, 'Hey, Buddy. Do you like my music?' He answered, 'Not really, Man. I just want some gum.' I realized I was sitting in front of a gumball machine."
Niko counts that incident as the lowest on the journey. He wondered if music was something he really could do for a living or if it would just remain his passion. Fortunately, for country music, Niko Moon was about to hit a different phase. But, to this day, Niko has a gumball machine in his recording studio to serve as a reminder of how far he has come and what he wants to always remember.
A ZAC BROWN EDUCATION
Niko spent 10 years living the life one may expect in a drifting artist; writing, traveling, seeing the world and studying the fellow Georgian, Zac Brown and his band. "Everyone in that band is so good," Niko says. "Watching them arrange and create is intense. They are relentlessly authentic and refuse to adapt to other people's ideas of what they should be. That is a real lesson."
Niko co-wrote five number 1 Zac Brown hits: "Loving You Easy," "Homegrown," "Beautiful Drug" and "Keep Me In Mind," along with "Heavy Is The Head," which topped the rock charts with Chris Cornell.
NIKO TIME
Niko Moon began to rise and grow fuller with the early 2020 EP debut release, GOOD TIME. Co-produced with Josh Murty, GOOD TIME embodied the judiciously layered synthesis of his Georgia roots, pairing a helping of Atlanta-bred hip-hop and rural-fed traditional country. As American Songwriter said, "It is the creation of the perfect track-list for damn good fun."
Meanwhile, Moon's current single "NO SAD SONGS" keeps the party going with a toe-tapper driven by an insistent rat-a-tat loop that calls for a good time. MusicRow declared, "This sounds suspiciously like a No. 1 record."
To note, "NO SAD SONGS" followed Niko's Platinum-certified, No. 1 debut single, "GOOD TIME," as the first debut to simultaneously top Billboard's Country Airplay and Hot Country Sons charts since 2014. The song has amassed more than 282 million on-demand streams and hit over 96,000 TikTok clips.
While the songs make their mark, so does the strength of a Niko Moon show. Thanks to his reputation as a high-energy performer during opening stints for Filmore, Eli Young Band and Ryan Hurd, Moon will now join Lady A on their "What A Song Can Do" Tour throughout the fall. And if that's not enough, Niko was co-writer on Dierks Bentley's Top 5 single "Gone" and gets co-writing credits for Ashley Monroe's single, "Drive."
THE SOUND OF THE MOON
This kind of success, first, required a long, hard look at what Niko wanted to do and how he planned to get there.
"The most meaningful thing a person can say about my music is that it doesn't sound like everyone else," Niko said. "I want it to sound like me and that is what I worked the hardest on."
In his time as a songwriter, Niko has been lucky enough to meet some of the biggest name producers and songwriters in Nashville, but he chose a different path to run. "I could have easily gone to some of the names to produce or write songs with for my record," Niko said. "But I knew doing that would make it sound a lot like everything else that is on the radio and I did not want to do that. I wanted to make it sound like me and the only way to do that is to kind of do things on your own a bit."
To that end, Niko had a definite idea in mind on how the process would move. "We decided to make the album first and then put the team together to promote it," Niko said. "Sometimes, when you get 20 cooks in the kitchen, it can get a little off course. Everyone is trying to help and make it the best it can be, but that's when the original ideas get lost. So, the album was just me, my wife and my buddy."
The three holed up at home and started playing with sounds, rhythms, lyrics and grooves. "We cut it all in this little recording studio here in Nashville," Niko said. "And when it was done, I knew it was me. Then, we set out to find people who would listen to it and believe in it."
Niko believes when one listens to his music, they will discover it is simple music. "I'm not trying to be Shakespeare in a song," Niko said. "I'm just trying to write music that makes people happy."
Niko believes that if a person is going to choose to make music in their life that it is best to create music that is authentic to who they are. "The best advice I ever got from dad is something I follow today," Niko said. "It was to just be yourself with the music you make and you won't sound like anyone else."
THE MOON OVER THE OPRY
Like most artists, Niko had the dream of playing the Grand Old Opry. While the dream came true, it was not the route most people take to the stage. The Opry's artist relations team heard Niko's music and invited him to come see the Opry and take a tour. That visit turned into an invite for Niko to step into the iconic circle and make his Opry Debut in April of 2020.
"When I play the Opry, I'm standing on the shoulders of giants. All the legendary country artists who've come before me that have stood in that circle. There's no other place in music like it," Niko said. "I'm so excited to be the new Opry NextStage Artist! To be brought one step closer into the Opry family and have my music showcased by a place that I hold so dear is nothing short of mind blowing to me. What an honor."
DID YOU SEE THE MOON TONIGHT?
When you are named One to Watch by Amazon Music, CMT, MusicRow and Country Swag and more, when your music has amassed more than 282 million on-demand streams, and when you are nominated for Breakthrough Video of the Year at the CMT Music Awards,  there is no doubt you are on a celestial plain. The light of Niko Moon is shining on country music tonight and with talent like his, there's the promise of illumination for many days to come.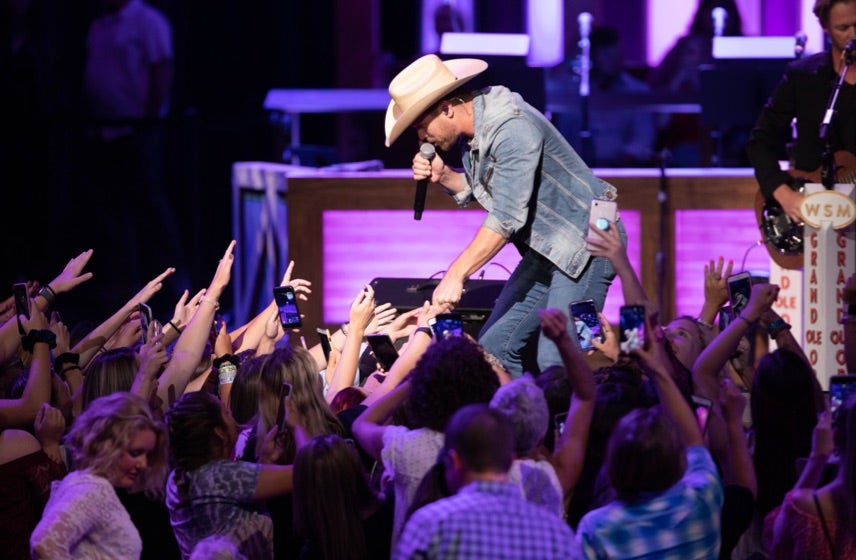 Opry House
Featuring Shaun Cassidy, The Isaacs, and more to be announced...
Stay In Touch
Skip the FOMO, we'll make sure you don't miss a thing! Sign up for exclusive updates, events, and offers – just for fans like you.