Opry NextStage
Hailey Whitters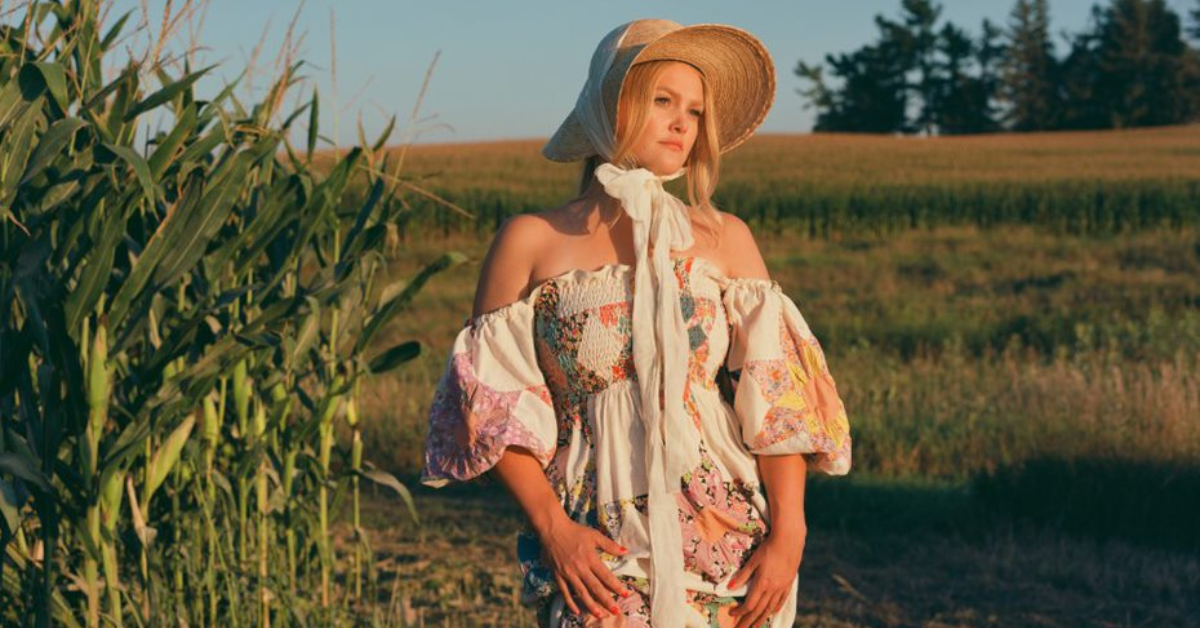 Artist Information
It has been said the path to success is long and winding. There may be no better proof of that then in the story of Hailey Whitters. While her breakthrough moment came in 2019 with the release of "Ten Year Town," the first song from her critically-acclaimed debt album The Dream, this was an overnight success that took 12 years to unfold.
COUNTRY GROWN
The start of Hailey's rise began when she came to Nashville at age 17. But, chapter one goes a little further back. "My love for country music truly began when I was a little girl riding on the back of my dad's tractor in Ville, Iowa," Hailey said. "I would listen to country music and sing along to myself with songs from Trisha Yearwood, Alan Jackson and The Dixie Chicks. I have to credit those kinds of acts as my influence. "
Hailey recalls telling her school guidance counselor that she wanted to be in country music. Her counselor encouraged her, but reminded Hailey that the kind of acts she hoped to follow were the kind of artists who wrote their own songs.
"I got down to the business of writing my own songs, Hailey recalls fondly. "I was on fire with it. When my mom would find my lyrics written on the bedroom wall, I think she realized how bad I wanted to be in country music."
When Hailey was 15, her mother booked the two of them a trip to Nashville and, of course, tickets to the Grand Ole Opry. A chance meeting with some of Roy Clark's band led to the backstage experience that fueled Hailey's determination even deeper.
"I met Little Jimmy Dickens that night," Hailey said. "I walked up to him and told him I was Hailey Whitters and that I was going to be in country music someday. He told me to keep saying it. After that trip, I knew I would move to Nashville and the day after high school graduation, I did."
MUSIC CITY DREAMS
Hailey was just 17 years old when she came to Music City determined to make it. "I would go knocking on doors because I did not know any better," Hailey remembers. I thought I would just jump right in and make my way and start meeting people. I guess we have dreams when we are young because we are just to young to know any better."
Richards Café in Little Creek, Tennessee was one of the first doors Hailey knocked on. She found out they did live music and she booked her first Nashville gig. Hailey assumed she was going to get a record deal and be noticed that quickly. She believed that until 10 years later when she again found herself walking through the doors at Ri'chard's. This time with a different intention.
The following years presented gigs at Tootsies, writers' nights, lots of meetings with publishers, learning more about writing, working and re-working songs and the release of a 5-song EP Hailey funded herself. Even Martina McBride cutting two Hailey compositions entitled "Low All Afternoon" and "The Real Thing," did not present the solid path Hailey chased. In fact, it was not long after that she returned to Ri'chard's asking for a waitress job.
"After the first night I was a waitress, I was driving home and I see this billboard," Hailey recalls. "And it advertised a friend of mine paying at the Opry that night. Here I am smelling like a sweaty Po' boy and wondering if I will ever get to do that. Maybe the dream has come and passed."
Not long after, Hailey bought a ticket to the Opry just to see if the fire still burned within her. "I was in the stands watching the artists walk on and sing and I knew I still really wanted this," Hailey said. "I knew if I gave up then, I would be really disappointed in myself later."
ONE MORE HURRAH
Hailey decided she was going to do one more record, a record where she would put everything she had into it. In her mind, Hailey promised that if nothing happened with that record, she would pack up for home. But, the release of "The Dream" proved the 12-year run was not in vein. After all,when the Washington Post praised the recording as "the year's deepest country album," the journey is worth the reward. The record led to tours with Maren Morris, Brad Cobb and Jordan Davis. It also meant making her debut on the Opry on August 7, 2019... and it meant goodbye to being a waitress.
Playing at the Opry allowed Hailey to feel she was part of the tradition. "I think anyone who buys an Opry ticket knows they are witnessing country music history," said Hailey. "The audience gets to witness a night that will never be the same, where anything can happen, and it's just a piece of time and a moment that you get to be a part of."
Though she may be more recognizable now and there may be a few more doors open for her, some things in Hailey will never change. Her love of Ryman Auditorium, for one thing. "I have always thought it was just rich with character of life," Hailey explains. "Step in there and you can just hear the voices and imagine what it must have been like here 50 years ago. It is a step back in time."
Hailey believes if everything she worked for went away tomorrow, she would still be able to go home to Iowa and tell people she got to experience some really cool things, and that includes playing on the Grand Ole Opry.
READY FOR THE FUTURE
Hailey likes what she sees in the artists who hope to follow in her path. "You have some artists coming on now and they have a magic," Hailey believes. "They have a different sound, but it is based on beats they took from this or stuff they took from there. But, when you talk to them about their affinity for the history of it, what they bring to the mix is remarkable. It is going to be an exciting time for country music."
So, where does the path go for Hailey Whitters in the next 12 years and, perhaps, 12 more after that?"I would love to collaborate with Dolly Parton," Hailey says. "I sometimes think I spent my life studying the way she writes songs."Hailey dreams of getting the chance to sing with Alan Jackson and of the possibility of writing with her long-time idol, Trisha Yearwood.
It is said that anything worthwhile doing is worth the time it takes. For Hailey Whitters, it was 12 years, 624 weeks, 4,380 days to get where she wanted to go. "I think that if those 12 years showed me anything, they showed me just how hard it can be," Hailey said. "But, in the end, I feel really, really glad to be here."
Thanks, Hailey. We're glad you're here too.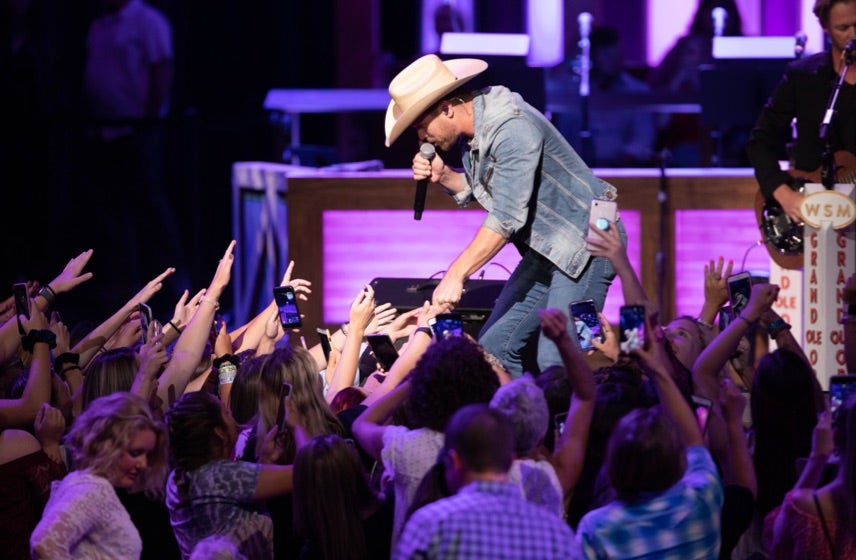 Opry House
Featuring Scotty McCreery, Mandy Barnett, The Gatlin Brothers, Charlie McCoy, Jeannie Seely, and Hailey Whitters.
Stay In Touch
Skip the FOMO, we'll make sure you don't miss a thing! Sign up for exclusive updates, events, and offers – just for fans like you.