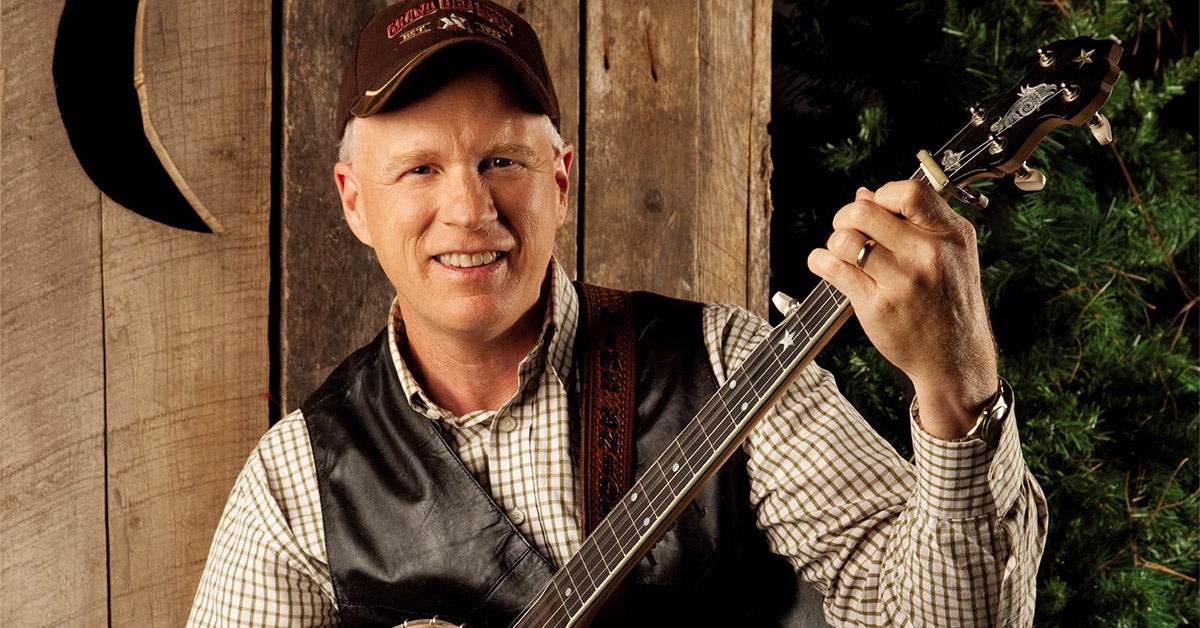 Opry Induction Date
June
2nd
, 1990
Artist Information
When Mike Snider and his old-time string band take the stage of the Grand Ole Opry, they bring a combination of musical excellence and rural comedy that always leaves a delighted audience cheering. Mike's blend of irreverent humor and utter reverence for the old-time music tradition makes him a perennial favorite of Opry audiences and a much-respected member of the bluegrass music community. 
Mike began playing old-time banjo at age 16 after hearing a Flatt & Scruggs album. In short order he became the Tennessee State Bluegrass Banjo Champion, then won the Mid-South Banjo Playing Contest. At age 23 he found himself the National Bluegrass Banjo Champion. Today, his musical accomplishments also include the mastery of fiddle and harmonica.
Mike's popularity grew with appearances on The Nashville Network's Nashville Now alongside Ralph Emery, and as a cast member of the syndicated comedy variety show Hee Haw, which he joined in 1987. In 1990, six years after his Opry debut, the legendary Minnie Pearl inducted Mike as a member of the Grand Ole Opry. Mike finds himself heir apparent of the country comedy mantle once worn by Minnie and her partners Rod Brasfield, Jerry Clower and others.
A showman to the core, Mike's pronounced (and genuine) Tennessee drawl incites laughter the moment he opens his mouth. He regales the audience with tales featuring his wife Sweetie and an endless supply of jokes about country life.
"It don't seem like I've been at the Grand Ole Opry no 20 years in one way, and then it seems like I've been here my whole life," Mike says. "I remember the first night I walked out on the stage, I felt like I was at home."
Funny stuff aside, Mike and company play serious music. The band consists of topnotch musicians: fiddlers Matt Combs and Shad Cobb, bass fiddler Todd Cook and guitarist and banjo player Tony Wray. Together, these men play the kind of tight, seamless and timeless old-time mountain music that lays the groundwork for today's bluegrass.
Recordings of Mike and the string band are available at his appearances and on Mike's website, themikesnider.com. Recent titles include Mike Snider — Old Time Favorites, Mike Snider – Comedy Songs, and Live at the Station Inn, recorded at Nashville's most venerable live bluegrass venue.
Mike and Sweetie — whose name is actually Sabrina — live in Mike's hometown of Gleason, Tennessee, with their children Katie Lynn and Blake.
When Mike and the boys take the stage, audiences know they'll laugh, tap their toes and hear perhaps the best string band in existence. They will be well entertained, and for Mike Snider, that makes for a good night at the Opry.
Stay In Touch
Skip the FOMO, we'll make sure you don't miss a thing! Sign up for exclusive updates, events, and offers – just for fans like you.