Lee Roy Parnell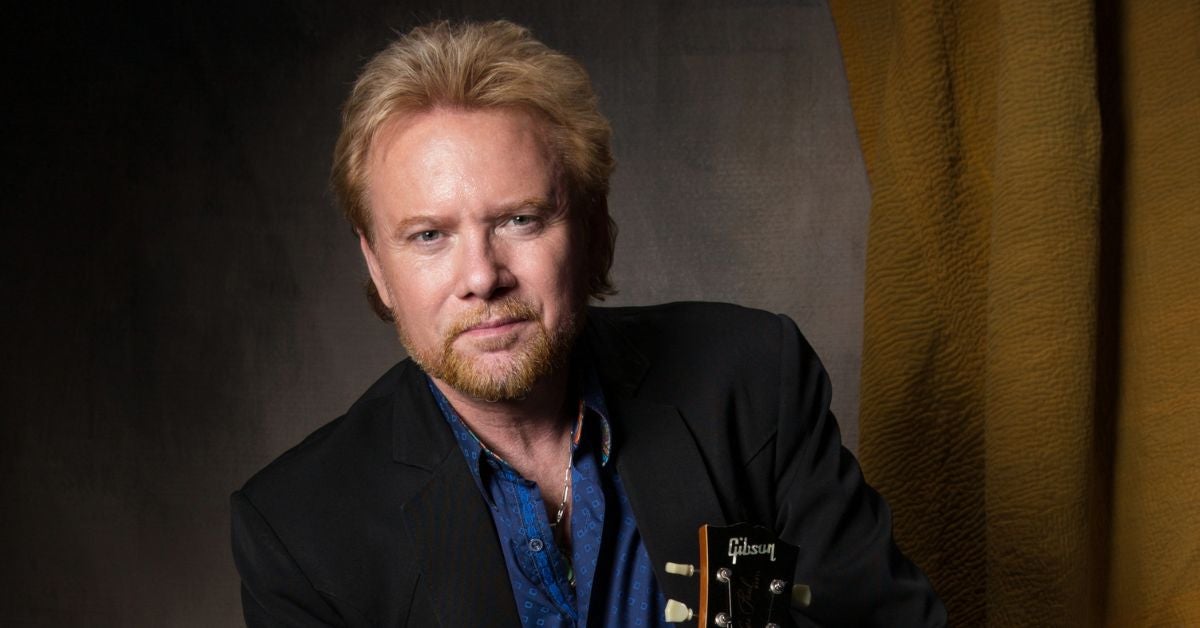 Artist Information
He reflects, "I am a writer, guitarist, vocalist & a performer. Every skill set feeds the next. I've never been able to separate one from the other. It all starts with the song and when writing I've found that nothing is stronger than the truth. It is from that wellspring that my singing and playing are born… performing, too. My goal is to keep it honest and let the listener feel what I'm feeling. No matter our different walks in life I believe that most of us experience similar emotions. I'm tapping into you as much as you are tapping into me."
From the start of his career through today, Parnell has approached all aspects of his life with a keen sense of protecting his integrity.  He offers, "The people I most respect and relate to musically or in life have been people who stood up for what they believe in and stuck to their guns, no matter what.  I guess I'm what could be considered a 'lifer' and in it for the long haul.  I'm still growing and developing with every year, every album, every song. I am what I am because of what I have experienced and survived. What tomorrow brings will be as much a surprise to me as whoever is reading this. Mine has not been a fast nor an easy walk, but I wouldn't change it. I am who I am today because of every road I've traveled. Anybody who knows me well will tell you that."
Midnight Believer, Parnell's new album encompasses a realized vision that reflects the cumulative essence of who Lee Roy Parnell is today.  He states, "One of the best things about gaining some maturity is you finally find out 'Who You Is and Who You Ain't.' That said, I'd have to say that the song 'Too Far Gone' best describes me as an artist, now. It's clearly a Blue-Eyed Soul 'Beat Ballad' as Barry Beckett (of The Muscle Shoals Rhythm Section and my first producer) would call it. Barry really taught me how to make records. He taught me about groove, soul, vocal delivery and how to make every note count! The message here is in life and love we ebb and flow. We have good days and tough days. What counts is going the distance (or at least as far as you can.) I would be remiss not to give credit to 'Sunny Days.' That song is a real gift. The message is one of survival. 'At least I lived long enough to know, that the rainy days, they make the flowers grow.' It took me a long time to get that vocal…not because it was too 'range-ey' but because the lyric really hit home for me, and I'm not alone. I have countless people come to me after we've done a show with tears in their eyes saying, 'Man…that song slayed me!'  I reply, 'I know…me, too.'"  
Musically, Parnell presents some of the best performances of his career on Midnight Believer. He approached this release with the intention of letting the music and performances speak. There is a level of organically-delivered emotion through his playing that took the path of not over-producing every track.  He reflects, "Well, it's funny…most folks think of me primarily as a slide guitarist, and to some degree that is true, but I played 'regular lead guitar' long before I played slide. On the song 'Hours In Between' what you're hearing is one continuous lead guitar track from me…one pass going down with my band and no fixes. Not to say I didn't want to, but they all threatened to walk out on me if I did! Looking back, I'm glad I didn't get the chance to fix anything."
On the songwriting side, Parnell collaborated solely with Greg Barnhill on the record, cowriting all 10 of the tracks together. Parnell offers, "When Greg came to me with the idea of us getting together to write, I was experiencing something of a dry spell. I hadn't written anything in months and hoped the fog would lift but when you're in a dry spell you always wonder, 'What if the words don't come…where is my ability to come up with fresh musical ideas?' Greg saw through all that, lit a new fuse and just like that, we were off to the races. The songs were literally coming faster than we could write them down. Sometimes you just need a little help from a friend, and I certainly got lucky with Mr. Barnhill's enthusiasm and encouragement."  
Barnhill and Parnell's dear friend, Etta Britt, sang all background vocals with the exception of the mighty voices of the The Fairfield Four who sang the "Keep On Walking" line repeated in the bridge of "Sunny Days."  Parnell recalls, "Some of you might remember our version of 'John The Revelator' for which we got a CMA Vocal Event of the Year nomination back in 1999. You can't hear these four men sing together without feeling the Spirit move you.  'Sunny Days' would not be the same without them."  
Two bands entered the studio in Nashville and offered their performances for the sessions that would become Midnight Believer. First, Lee Roy's ensemble who he has performed with for 20 years featuring Steve Mackey (bass), Kevin McKendree (keys), and Lynn Williams (drums), along with guest guitarist Tom Bukovac. The second band was comprised of friends Lee Roy has known for many years, including Rob McNelly (guitar), David LaBruyere (bass), Michael Rojas (keys), and Chad Cromwell (drums).
Parnell offers, "I love many different styles of music…but for me it all goes back to The Blues. Blue-Eyed Soul, Jazz, Rock n Roll and Country all have the same Daddy and that Daddy is The Blues. As long as it's soulful, I'm in. Muddy Waters was right — 'The Blues had a baby and they called it Rock n Roll!'"
Parnell continues to live every day with the mantra to keep on keeping on, producing material and playing shows he is proud of. He reflects, "Only now do I feel like I'm truly hitting my stride. Lifers don't quit, you know.  I'd like to keep making a record every 18 months of so… record with some friends of mine again. I want to keep making music that comes straight from the heart."
Stay In Touch
Subscribe for updates, events, offers and more. Sign up to receive our communications, please fill in the following fields and hit submit. Thanks, and welcome!