Billy Dean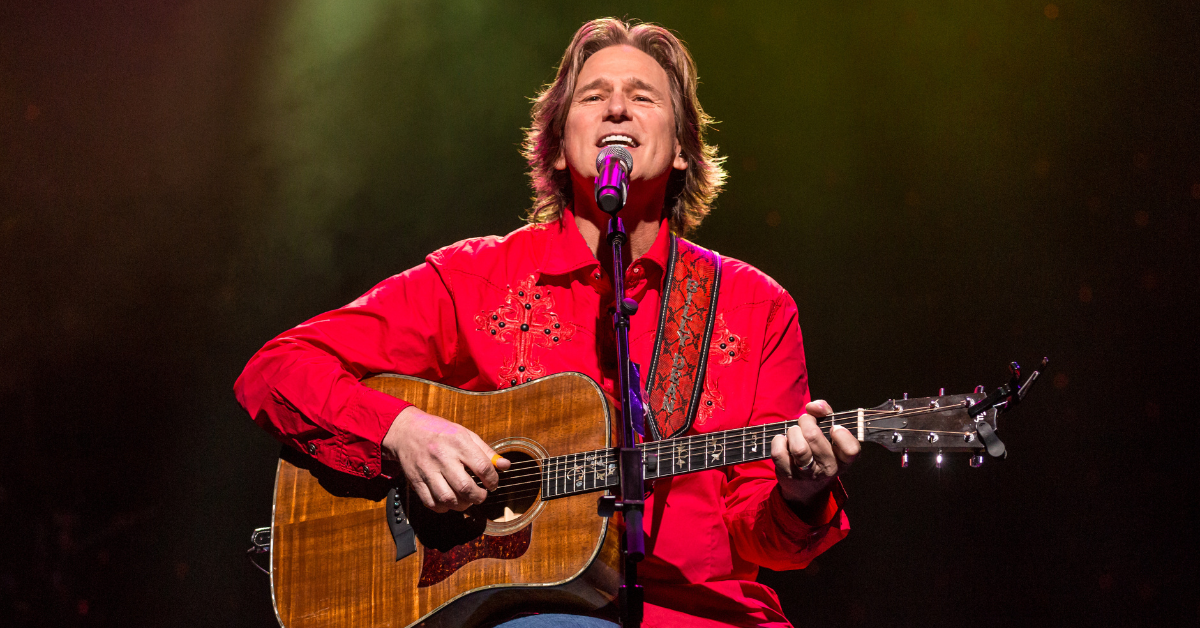 Artist Information
When Billy Dean left Quincy, Florida on a basketball scholarship at a small Mississippi scholarship, he'd spent his Senior Year of high school as an 18-year old able to play local clubs with his band all around the Florida panhandle. No one in his family had ever been to college; it was a big deal to his father, a disabled World War 2 vet who also had his own country band, and the long-haired beach kid didn't want to let the family down.
But the pull of music was too strong. He couldn't help himself. Bathed in Merle Haggard, the poet of working people, it wasn't long until he found his way to the once formidable Wrangler Country Talent Competition, making it all the way to the television competition and Top 10. He didn't win, but he played one of his original songs, met a woman named Frances Preston, who advised him at 6'4", he should never sing sitting down again. He didn't realize she was one of the most powerful women in the music industry globally, running BMI's Nashville office.
It wasn't long, though, until the kid found himself in Nashville, chasing the streets and the dream. Signed to the publishing company that boasted Guy Clark, Richard Leigh ("Don't It Make My Brown Eyes Blue," "Come From The Heart") and Wayland Holyfield ("You're The Best Break This Old Heart Ever Had," "Rednecks, White Socks and Blue Ribbon Beer"), he realized the power of songs... and it wasn't long until his "Somewhere In My Broken Heart" took the Academy of Country Music's Song of the Year.
In 1992, Dean was on a roll. Young Man, his debut, was certified gold. He was opening the Judds' Farewell Tour. He topped the Radio & Records Chart with his ACM Award winner – and its predecessor "Only Here For A Little While" – on his way to also winning the Academy's Top New Male Artist Award.
Grounded in innocence, hope and vulnerability, Dean represented a counter-balance in country music: someone manifesting the singer/songwriter side of the genre, exploring emotions, the heart and how it manifests in the same way Kris Kristofferson had done a quarter century before. But Billy Dean exuded a sweetness that was the polar opposite of the pick-up driving, beer-swilling good time cowboys who manifested in the wake of his labelmate and impending supernova Garth Brooks.
"I never understood why everything with me was about the ladies," says Dean, raised playing American Legion Halls in northern Florida. "My voice, which was a tenor, maybe worked better on ballads, which take longer to move up the chart; we had tempo songs, but people wanted the ballads. So, that's where I was."
What Dean didn't understand at the time – and ironically, what he didn't understand at the time – is what has made him such an enduring presence in the '90s resurgence of country music. More than even the gravitas of songs including "You Don't Count The Cost," "If There Hadn't Been You," "Only The Wind" and even "Trying To Hide A Fire In The Dark," he embodied a more thinking, emotionally present way for blue collar people to exist in the world.
Not that he set out to tell people what to feel, but his music – even the youth-invoking "Billy The Kid" or "Let Them Be Little" – provided a way to be that felt honest and true. And for women who needed more than a Saturday night romp, Dean created a believable man who cared about what they felt, experienced the pain of being rejected and recognized their own desires.
Caught in the crossfire of a label that couldn't manufacture enough Garth Brooks albums, the consistent Top 5 charting, gold-certified country star who was opening tours for Alan Jackson, Reba McEntire and Clint Black was never going to truly have a chance. But he soldiered on, creating a body of work that was a little deeper, a little more connected to the soul and a little truer than many of his peers. It's why he's Spotify's Most Discovered '90s Country Artist.
"They thought when 'Somewhere In My Broken Heart' crossed over as a Top 10 Adult Contemporary hit, that was my future," muses the easy-going songwriter. "Jimmy Bowen and country radio were like make up your mind. I was just trying to do what was true to my heart."
Pegged as the post modern Kenny Rogers, an artist who'd straddled pop, AC and country and was one of the world's biggest stars in the '70s and '80s, Dean didn't see it. Having been introduced to James Taylor, Dan Fogelburg and Jackson Browne by his good friend/fellow songwriter Verlon Thompson, Dean felt more akin to those artists. He even had a Top 10 hit with Dave Mason's "We Just Disagree."
Ironically, teaming with Alison Krauss for Rogers' award-winning #1 "Buy Me A Rose," his first hit in 13 years, showed Dean the reality of how much he shared the former leader of the First Edition. With a smile, he confesses, "Kenny was a storyteller. Even more than a singer, or a balladeer, he understood that it's what you said between the songs that make those stories in the songs really mean something. He was a total entertainer, and could hold the people in so many different ways.
"What drew me to Jackson Browne was the stories in his songs, but Kenny Rogers took that even farther. And when my time on Capitol was over, when I was trying to decide with my music, he was someone who took me in and really showed me what music could do..."
Rather than be "that guy" who couldn't let go and made increasingly watered -own music, Dean went home. He played shows for the legions of faithful who'd bought Young Man, Fire in the Dark, Men'll Be Boys, It's What I Do and Real Man. He wrote songs. He stayed home for the first time in his life, raised his kids and remembered what it was like to be a regular person.
Along the way, he found a new breath of inspiration. As he's always done, rather than chasing trends, he plugged into his own world – and emerged with songs that reflected who he was, where he was and offered a place for people like him.
"When I would play those bars when I was 17, 18, I'd get in my truck at 2 when the clubs closed, drive to the beach on St. George Island and lay in the sand, dreaming of being able to make enough money to have a little trailer and live right there," he confesses. "I didn't need much, but being by the ocean and playing music was all I ever wanted back then."
Pausing, he smiles. "And I realized after all that, it's all I still really wanted. I moved back to Florida, my kids are grown – my daughter's a nurse, my son's a computer guy. Stephanie and I are empty nesters. Why not write that? Why not write with these people who are my heroes?"
Talking to Paul Overstreet, who told him about the TropRock movement that grounds its songs in ocean living, reggae and Laurel Canyon country, Dean saw a path to expand what he does best: true songs from his life that speak to the other people who are loving life the way it's actually lived.
"I survived four Presidents at Capitol Records. I made two albums for Curb Records. I had some other deals. But there's a moment when you realize that's not what the music is supposed to be about, or for... and I started looking around, realizing it was the people who loved the music.
"I became a bit of a renaissance artist: filming, making videos, studying the history of World War 2 because of my father. There's so much creativity you can tap into. And it's reminded me how much more we can explore if we'll look forward and not back."
That even applies to "Somewhere In My Broken Heart," thirty years later. "It's not about what was, but what it still means. For anyone who's been there, that emotion is still true, still honest – and that's everything I ever wanted to be. Maybe that's why I'm still here: because whether it was a love ballad or something else, being around those writers when I first got to town, that wasn't negotiable. I didn't understand then, but I sure do now."
Stay In Touch
Skip the FOMO, we'll make sure you don't miss a thing! Sign up for exclusive updates, events, and offers – just for fans like you.