Kendell Marvel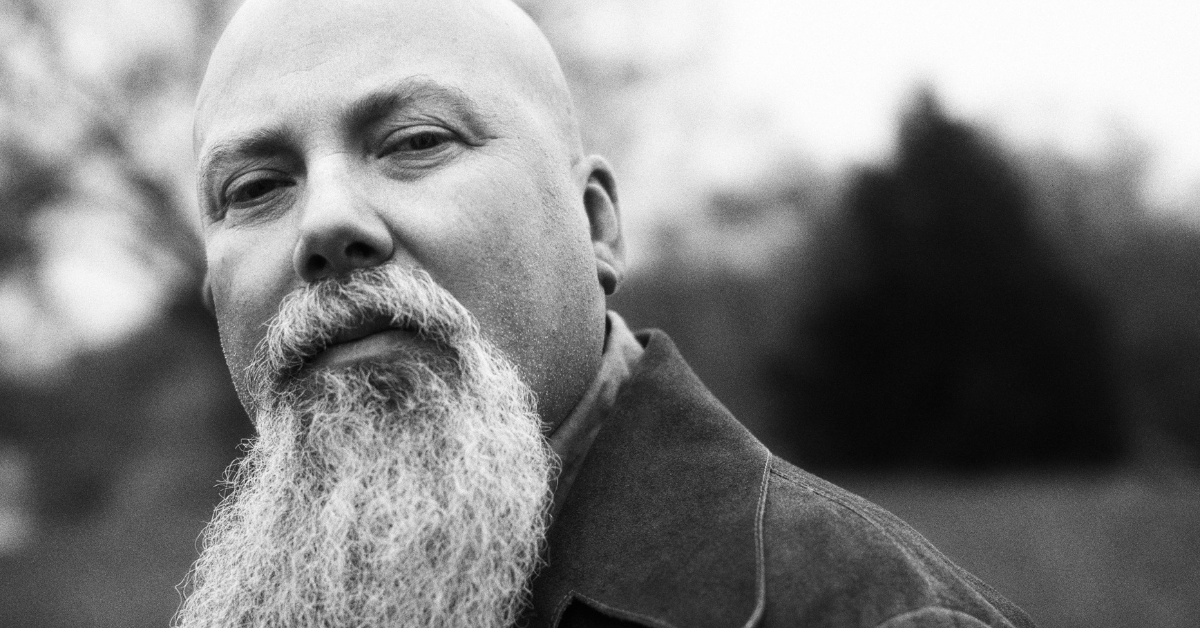 Hometown
Southern Illinois
Artist Information
Acclaimed solo artist. Grammy-winning songwriter. Road warrior. By the time Kendell Marvel moved into a 200 year-old farmhouse in the Tennessee countryside in 2021, he'd already spent more than two decades expanding the boundaries of modern-day country music.
Albums like Lowdown and Lonesome and Solid Gold Sounds were showcases for his blend of southern twang and super-sized vocals, filled with songs that split the difference between honky-tonk country and roadhouse rock & roll. Marvel's catalog reaches far beyond his solo work, too, with artists like George Strait, Gary Allan, and Chris Stapleton all landing Top 40 hits with his compositions. The man had clearly left his mark. If he'd chosen to celebrate his new home by taking a few months off, the vacation would have been well-earned.
Of course, you can take the man out of Nashville, but you can't take the Nashville out of the man. Hours after moving in, Marvel unpacked his guitars and quickly got to work in his new space, writing songs that blended timeless textures with contemporary insight. He began with "Younger Me," a nostalgic ode to young manhood and resilience that became a Grammy-winning hit for the song's co-writers, Brothers Osborne. He kept writing during the months that followed, fine-tuning the mix of country-rockers, soul standouts, and bluesy ballads that now fill his third solo effort, Come On Sunshine.
Recorded in Dallas, TX, with producer Beau Bedford — ringleader of The Texas Gentlemen, as well as the sonic architect behind albums by Paul Cauthen and Leah Blevins — Come On Sunshine burns as brightly as its name. These are songs for Saturday night hell-raising and Sunday morning comedowns. They're stand-your-ground anthems and help-your-neighbor rallying cries. They're sharply-written tunes about booze and breakups, true love and false prophets, bad habits and proud traditions, delivered by a songwriter who's lived enough life to confidently chronicle its ups and downs.
"I'm 51 years old, which means I'm long past the point of catering to anybody," Marvel says. "I'm just telling the stories I want to tell, whether it's a song like 'Come On Sunshine' — which Devon Gilfillian and I wrote at the height of the pandemic, looking to pour some light into the people who were shut in, shut down, and struggling with the doom and gloom we were all seeing on TV — or "Keep Doing Your Thing," which argues that the world would be a better place if we just let people be who you are."
He even zeroes in on money-hungry televangelists with "Put It In The Plate," a southern-fried stomper that's already become an audience favorite during Marvel's ongoing tours with Chris Stapleton. "It's got that sound I grew up loving, like Hank Jr's songs in the '80s," he explains. "It's not country, it's not rock; it's just a perfect mixture of all of it. It's an interesting song because it's calling out the righteous gemstones of the world! Maybe it'll piss people off, but sometimes, the truth does that."
The truth goes down a little easier when it's set to a soundtrack of greasy funky-tonk and nuanced Tennessee twang, though. At its heaviest moments, Come On Sunshine leans closer to the rock & roll side of the country-rock divide, with Marvel delivering amplified anthems like "Don't Tell Me How To Drink" with the gruff growl of a lifer who's earned the right to call his own shots. "Brother, I've spilled more on the barroom floor than you've ever had, so let me do my thing," he barks in his deep baritone, backed by cymbal crashes and ringing power chords. If those moments nod to the ZZ-Top-meets-Merle-Haggard sound of his Keith Gattis-produced debut, Lowdown and Lonesome, then tracks like "Hellbent on Hard Times" and "Dyin' Isn't Cheap" salute the vintage warmth of 2019's Solid Gold Sounds, which Marvel recorded with The Black Keys' Dan Auerbach. Come On Sunshine finds the middle ground between those two records, its diversity mirrored by Marvel's broad list of collaborators.
Auerbach makes another appearance, this time as the co-writer of the piano-driven drinking song "Off My Mind." Mickey Raphael, longtime harmonica player for Willie Nelson, adds atmosphere and ambiance to "Dyin' Isn't Cheap," while Stapleton serves as a co-writer and backing vocalist on two tracks. Finally, solo artists like Dee White, Waylon Payne, Dean Alexander, Kolby Cooper, NRBQ's Al Anderson, and Josh Morningstar all contribute to the remaining songs. Such a lengthy guest list brings with it a number of different perspectives, which Marvel insists is the whole point.
"I like to work with people who are different than me," he notes. "Working with Beau Bedford in Dallas meant that I was playing with guys I'd never met before. Guys who had different ideas, different tones, and different ways of playing than my friends back home. We recorded the album live, finishing the whole thing in four days. That's how you capture magic. The same thing can be said for the people I write with. I prefer left-field people — people who come from different backgrounds and different genres. Devon Gilfillian comes from the R&B world; he hears different melodies than I do. Waylon is a gay man, so he has some experiences that are different than mine. I love to surround myself with people like that, and sit in the writing room with someone who isn't just like me. Because that's how you capture magic, too."
It's been nearly 25 years since Marvel — a native of southern Illinois, where he began playing barroom gigs at 10 years old — moved to Nashville and wrote Gary Allen's Top 5 hit "Right Where I Need To Be" during his first day in town. With Come On Sunshine, he proves that one's day in the sun can last a lifetime, as long as you're willing to listen to the muse, challenge your perspectives, and chase down the magic in front of you.
Stay In Touch
Skip the FOMO, we'll make sure you don't miss a thing! Sign up for exclusive updates, events, and offers – just for fans like you.