Chris Shiflett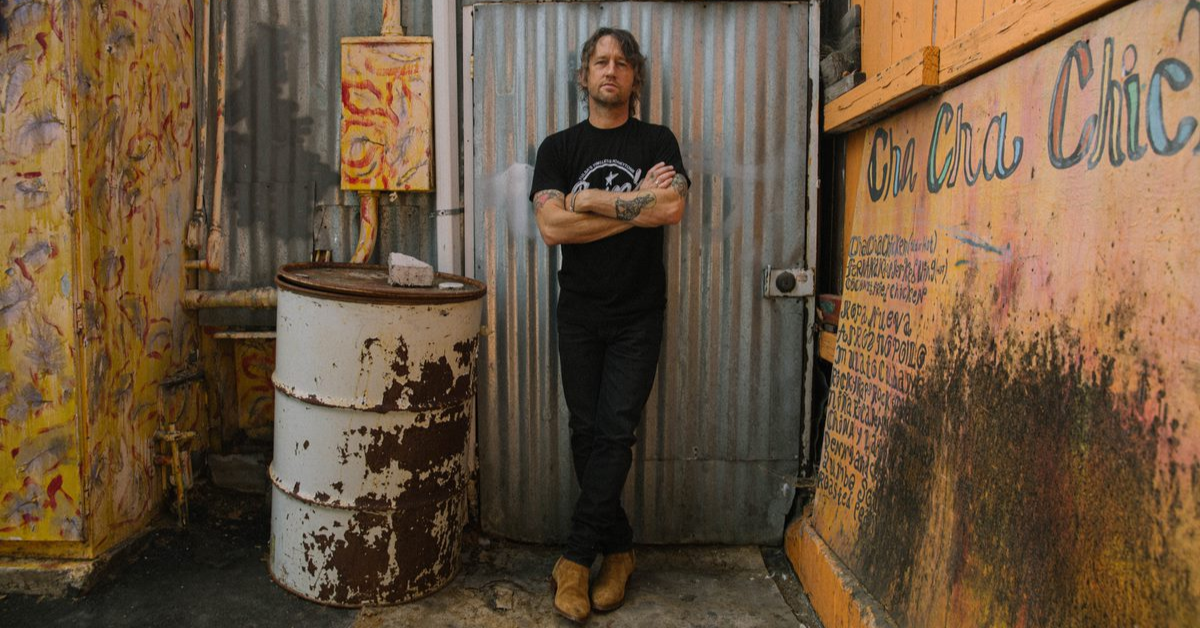 Hometown
Santa Barbara, CA
Artist Information
Punk veteran. Rock & Roll Hall of Fame inductee. Alt-country songwriter. Modern-day guitar hero. For more than 25 years, Chris Shiflett has blurred the lines between genre and generation, balancing his full-band projects with an ongoing solo career.
He turns a new page with "Long, Long Year" and "Born & Raised," two standalone singles that find him building a bridge between Nashville — where he recorded the songs with producer Vance Powell and a small roster of Americana all-stars — and his native California. Shiflett wrote the material alone, while stuck at home during a pandemic that brought his world to a halt. Full of Telecaster twang and roots-rock reflection, "Long, Long Year" and "Born & Raised" shine a light on the alt-country crunch, sharp songwriting, and guitar-driven grit that run throughout his solo work.
A longtime member of Foo Fighters, Shiflett has already played an integral role in shaping the sound, swagger, and scope of rock music throughout the 21st century. He joined the band in 1999, after kicking off his career playing guitar for seminal pop-punk groups like No Use For a Name and Me First and the Gimme Gimmes. Foo Fighters quickly made use not only of his instrumental chops, but his songwriting capabilities, too, with Shiflett contributing to era-defining hits like "All My Life," "Times Like These," and "Best of You." While flying the flag for modern rock & roll, he also made time to pursue projects outside of the band. Groups like Jackson United and Chis Shiflett and the Dead Peasants found him in the driver's seat, establishing his credentials as a frontman, while the long-running Americana podcast Walking the Floor found him shining a light on his heroes and contemporaries, its 200+ episodes highlighting the storytellers, songwriters, and road warriors of contemporary roots music.
Two critically-acclaimed solo albums, 2017's West Coast Town and 2019's Hard Lessons, marked Shiflett's own entry into the Americana world, mixing classic Bakersfield influences with greasy guitar riffs, Marshall amplifiers, and country-rock crunch. Years later, "Long, Long Year" and "Born & Raised" add new dimension to that sound, bridging the distance between West Town Town's honky-tonk homage and Hard Lessons' overdriven crunch. A lost-love song whose lyrics nod to the slow-moving timespan of the Covid era, "Long, Long Year" was tracked during a quick trip to Nashville, with Shiflett performing alongside several musicians who, like him, straddle the dividing lines between American rock and American roots music. Among them were bassist Jack Lawrence (Jack White, Wanda Jackson) and drummer Julian Doro (Eagles of Death Metal, The Whigs), with keyboardist Mike Webb, steel guitarist Luke Schneider, and mandolinist/harmony vocalist Sierra Hull all completing the lineup. The group also tackled "Born & Raised," which Shiflett began writing while surfing the coastline of his Santa Barbara hometown. A swirl of West Coast nostalgia, heartland hooks, and Deluxe Reverb drive, the song unfolds like a love letter to one's roots, delivered by a man who's spent most of his adulthood on the move.
There are more miles to log. More songs to write. There's even another full-length album on the horizon, stacked with songs that honor Shiflett's punky upbringing, rock roots, and Americana influences. For now, though, there's "Long, Long Year" and "Born & Raised," two songs that find Shiflett in a reflective mood, looking at where he's been before heading toward whatever's next.
Stay In Touch
Subscribe for updates, events, offers and more. Sign up to receive our communications, please fill in the following fields and hit submit. Thanks, and welcome!