Dillon Carmichael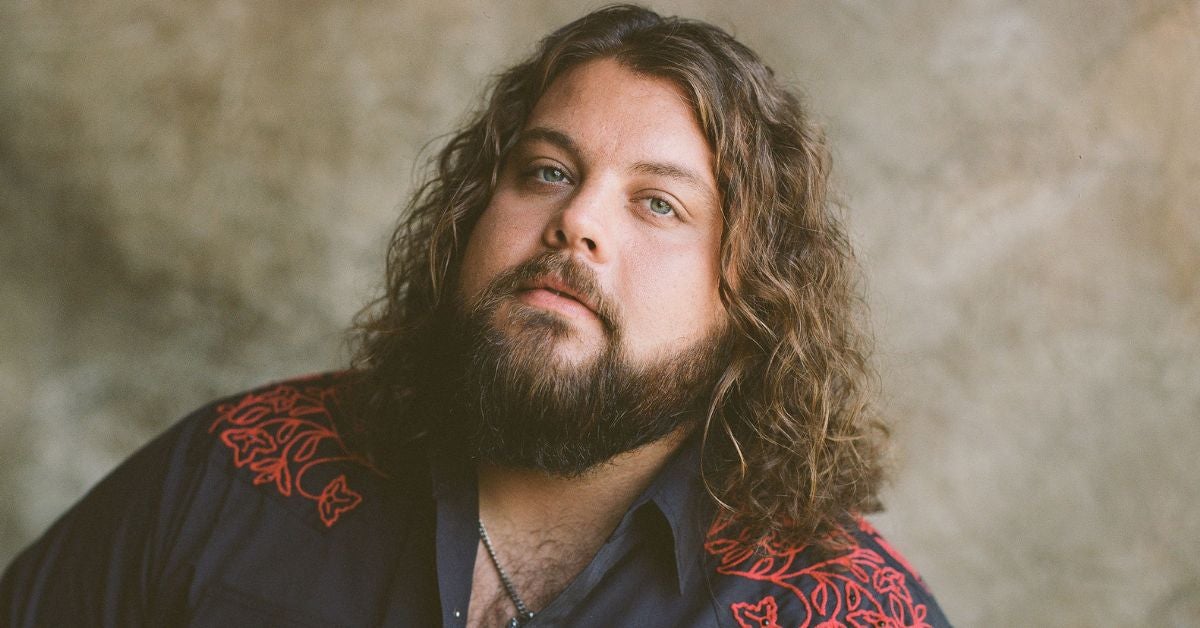 Artist Information
"I was raised in Burgin, which is one of the smallest towns in Kentucky," says Dillon Carmichael. "Everybody knew everybody there. It was the kind of place where your friends become family, and the lessons passed down from generation to generation really stuck. It was a simple kind of lifestyle."
That's precisely the portrait Carmichael paints with "It's Simple," the acclaimed lead single from his upcoming Dave Cobb-produced debut, "Hell On An Angel." Hailed by Rolling Stone for its "swooning, cinematic sweep," the song is a soaring tribute to the little things that make small-town life so rewarding, and it serves as an ideal introduction to a remarkable young songwriter already in possession of the hard-earned grit and sage perspective of a veteran twice his age. Merging a sonically progressive palette with a tasteful reverence for the past, Carmichael's crafted a slice of solid country gold here, one that's fueled by plainspoken lyrics and a rich baritone voice that the New York Times says "moves with the heft and certainty of a tractor-trailer."
Growing up in Burgin, music entered Carmichael's life through pure osmosis. His father and uncles performed in a Southern Gospel Quartet, his mother sang around eastern Kentucky, and her brothers (John Michael and Eddie Montgomery) both enjoyed massive chart success. Carmichael fell in love with country legends like Waylon Jennings and Vern Gosdin alongside the rock and roll he heard on the radio, and by the time he hit his teens, he was writing his own songs and performing live.
"I didn't at any point consciously decide I was going to be a musician," says Carmichael. "It just happened naturally. I found a kind of truth in country music that I couldn't get anywhere else."
After finishing high school, Carmichael relocated to Nashville, where he earned a publishing deal at the tender age of 18. It was his first experience living in a city, and the discovery of a whole universe of like-minded artists whose lives revolved around music thrilled him. Carmichael began collaborating with some of country's most talented writers, but no Nashville resident had a bigger influence than Dave Cobb (Sturgill Simpson, Jason Isbell), whose stewardship helped guide Hell On An Angel from a dream to a reality.
"Dave just immediately understood my vision," says Carmichael. "He helped me zero in on my truth."
It was that quest for truth that led Carmichael and Cobb to begin their studio sessions with a freshly-penned tune called "What Would Hank Do?" Written just two weeks before recording began, the song harkens back to a question that Carmichael would often ask himself before making major decisions. "He'd shoot you straight like his whiskey / Put pedal steel on everything / Write a song with three chords and the truth," Carmichael sings. "Make you believe it when he sings / Like he's talking straight to you / That's what Hank would do."
"When I got to Nashville, I wasn't exactly sure who I was or what I wanted to say with my songs," explains Carmichael. "I found myself jokingly asking what Hank would do, and I let that guide me because the answer always pointed towards the truth. Recording that song first put me in the zone to be honest for the rest of the album."
The record opens with the slow-and-steady power of "Natural Disaster," an Anthony Smith track that sounds tailor-made for Carmichael's force-of-nature vocals and sets the stage perfectly for an album that faces hard times and pain with equal parts humor and heart. The driving title track pays tribute to the mothers and sisters and lovers who stand by their men through even the roughest of patches, while the tender waltz of "Might Be A Cowboy" turns the western trope of riding off into the sunset on its head, and the shuffling "Hard On A Hangover" showcases Carmichael's sparkling lyrical wit on top of the brilliant pedal steel work of Robby Turner (Waylon Jennings, George Jones).
"I actually wrote that song with my mom," explains Carmichael with a laugh. "She's not a professional songwriter or anything and we'd never collaborated before, but we were driving in the car and she hit something in the road that made us bounce, and her boyfriend looked at her and said, 'Baby, you sure are hard on a hangover.' My mom and I immediately made eye contact in the mirror because we both knew that was a song title, so we went back to the house and wrote the whole thing together."
It's a fitting musical partnership for an album that draws so much of its strength from reflecting on the meaning of family and home. From the funky "Country Women" to the soulful "Dixie Again," Hell On An Angel is a celebration of roots, those earthly tethers that both bind and sustain us. The songs capture vivid snapshots of the kind of men and women Carmichael grew up around: hardworking, bighearted folks taking life one day at a time, sticking together through the good times and the bad with honesty, dignity, and faith. "Love is for making / Kids are for raising / And home is that place in your heart," he sings. "Don't over think it / Don't complicate it / The secret to life ain't that hard / It's simple."
Stay In Touch
Subscribe for updates, events, offers and more. Sign up to receive our communications, please fill in the following fields and hit submit. Thanks, and welcome!