Dee White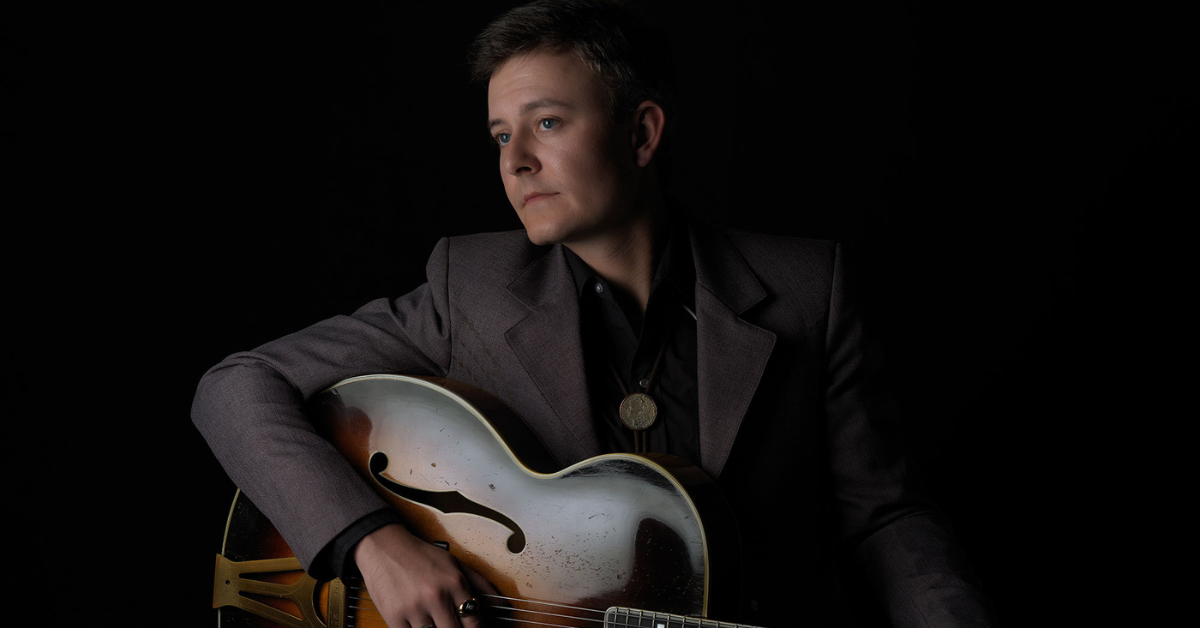 Artist Information
Take a ride around Nashville, and you can literally see the change happening. Even over on Music Row, pre-fabricated high rises tower over the craftsman cottages of yesteryear – a not so subtle metaphor, if you think about it. But even so, good things don't go out of style. Those cottages still stand, and artists like Dee White still make real records.
Calling his next chapter of howling honky-tonk and expressive American roots a revitalization, his sophomore set is like a breath of fresh country air, much needed in an age of mainstream smog. Recorded live with a hand-picked cast of "Nashville Cats," an iconic producer and little else, it's not a throwback album, or a case of retro cosplay. But it sure does feel like the good old days again.
"That to me is the beautiful thing about this album – the number one most important thing," he explains. "Those are all real guys. Those are all real musical moments. We were sitting there playing this stuff with somebody recording the heck out of it, and that's all there was to it. … It feels like a second chance."
An Alabama native with a tender tenor and an ageless, pure-country style rooted deep in the Southern classics, those second chances are hard to come by in White's world – and he knows it. But in his case, one was warranted. His story is a wild one, reading like a tall tale of musical mythology, and despite its colorful twists and turns, it's all true. He's only scratched the surface of what he can do.
A student of icons like Hank Williams and Vern Gosdin, White started performing on a lark when his tiny school kicked off a theater class with a mandatory, on-the-spot audition. An obvious talent, he quickly rose to the status of small-town phenom, and just a few years later moved on from bonfire singalongs to something bigger.
Still a teenager and working with his father dealing antiques, White was introduced by chance to famed music executive Harold Shedd – who happened to be an early believer of acts like Alabama, Reba McEntire, and Shania Twain, helping mold them into superstars. The young singer and guitar slinger was already working with a local producer, but had yet to reach his full potential, and when Shedd invited White to share his music, he heard something … an electrifying spark that ignited memories of Alabama heroes past and present, from Hank Williams to Jason Isbell and beyond.
Soon, Shedd had agreed to help shepherd White's career, and just a few weeks later they were in Shedd's Mercedes… headed North up I-65 and straight into an only-in-Nashville story.
Just 18-years-old and green as an Alabama pine, two more musical heavyweights then entered White's circle of believers … The Black Keys' Dan Auerbach, and famed Johnny Cash producer/engineer David "Fergie" Ferguson. Both were so convinced by White's fusion of classic country roots and contemporary energy they agreed to produce White's rookie project on the spot, and also helped sign him to a major label recording deal.
With the ink barely dry on his Easy Eye Sound/Warner Music Nashville contract, White went all in. He quit Auburn University after just a year of classwork, moved to Nashville full time and dove into the studio with Auerbach and Ferguson – a series of sessions which became his 2018 album debut, Southern Gentleman.
To call that experience a whirlwind is an understatement, White explains, but he understood the situation. Following his mentors' lead, the album followed a vibe-forward vintage approach, using old-school equipment and a wispy vocal presentation that worked wonders toward creating a media buzz. White was suddenly the next big thing in Americana, scoring a wave of early attention from Rolling Stone Country, NPR Music, The Tennessean and more.
"I was definitely thrown into the fire, but I was smart enough to know I was stupid," he says. "It was some serious education and helped me to begin developing my own taste."
The buzz continued and for two years White forged ahead, touring the nation while carrying the Southern troubadour torch – but that chapter closed as fast as it opened. With the pandemic came the cancellation of tour dates, and an end to White's record deal.
With no live shows and no money, he was even forced to leave Nashville all together, returning home to work for his father's antique business. But despite the heartbreak, White refused to give in. He kept the creative fire burning, kept writing and kept playing – kept nurturing that "taste" he had begun to develop in Southern Gentleman's wake, all the while saving money to give his dreams another shot. And now, after starting over from the literal bottom, he shines brighter than ever.
On White's second LP, a stronger and smarter artist speaks his own musical mind – even while teaming up with another visionary producer. Earning writing credits on all 10 tracks, he's forged a new relationship with hit making legend Tony Brown (producer to George Strait, Vince Gill, Trisha Yearwood, Brooks & Dunn and many more). And together, they dig into the grittier side of Nashville's golden-era sound.
Still simple and straightforward – but now infused with more "juice" than ever – White calls his rejuvenated style simply "Country and Americana," but it actually stands in contrast to both. More organically tied to country bedrock than the mainstream, yet infused with the classic FM hooks the roots scene often ignores, it's a sound both electrifying and nostalgic, suave and serpentine, sophisticated and ready to rock. It's something akin to The Nashville Sound 2.0.
Tasteful twang mixes with Southern Rock and Muscle Shoals soul, and as heavy grooves get lashed together by guitar-driven melodies and in-the-pocket rhythms, there's little need for anything more. With the only overdub's on the entire project being background vocals, it's the all-natural, authentic sound of an actual entertainer leading a real band. … And what a band it was.
With Brown orchestrating the sessions – "knocking heads" when needed, White jokes – the studio team included quite the cast of recording legends with more pedigree than should fit in a small studio space. For a student of the classics like White, it was a dream team assembly, and allowed for each song to emerge with the authority that only comes from true master craftsmen. But perhaps more importantly, it allowed White to take the creative lead, unleashing his true vocal power.
Reflecting on Southern Gentleman, White says that recording process found him holding back in the vocal booth, aiming for a delicate feel that led to comparisons with the legendary Roy Orbison. But while the compliment was appreciated, he's intent on sounding more like himself these days.
"There's a reason that stuff sounds Orbison-esque – and it's not just me," White explains. "Yes, I happen to be a tenor. But we also used three of the musicians that tracked his old hits on Southern Gentleman. On this new project, there were multiple times when Tony would hound me for not digging in enough…He was pushing me to perform the songs instead of croon. I think it was a perfect fit for the kind of records we were trying to make. It feels a lot more like a reflection of my live show."
"Dee White has the youthful energy of a teenager and the poetic skills of an old soul," says Brown. "His writing is so regional that there's no doubt this kid is from the Delta."
Focusing on each song's essential elements, tracks like the solo-written "Little Things" use a comforting sway and that self-assured vocal to look hard at the world, and reject the materialism that so often leads us (and White's star-obsessed peers) astray. "They just want, want, want, and irks me to no end," he admits. "I wish 'em well with their wishing wells."
Others like "Wagon Girl" rumble down the trail with a four-on-the-floor rhythm and a swampy groove recalling Vern Gosdin's "Who You Gonna Blame It On This Time." "Up the Creek Again" paddles deep into the electric honky-tonk wilderness. And while "All Day Singin'" preaches the dark Gospel of corruption and control, tunes like "Snake" feel coiled with compassion – a loping Western shuffle injecting listeners with a genuine message of faith.
Elsewhere, tracks like "Million Miles" take him far afield in search of love, but with the aching "Whiskey Please" and reflective "Tools Over Toys," White always returns to the album's central theme. The choice of something "real over fake." Real feeling, real passion. And real country.
It might not be as flashy as a techno-pop crossover, but it still sounds good. Especially played loud.
"These records sound better the more you open the speakers up," White says. "And those are my favorite kind of records to listen to."
Stay In Touch
Skip the FOMO, we'll make sure you don't miss a thing! Sign up for exclusive updates, events, and offers – just for fans like you.