Brett Eldredge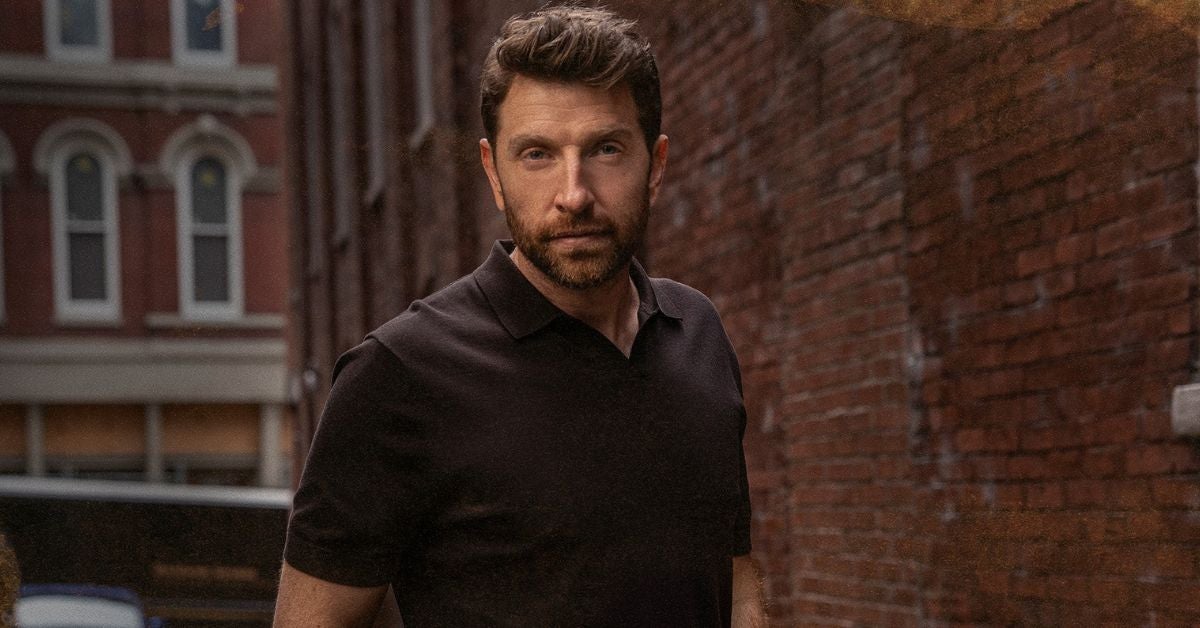 Artist Information
In a genre defined by the credo "three chords and the truth," Brett Eldredge has set a new bar.
With his fifth studio album, Songs About You, the Warner Music Nashville hit maker gets raw and unfiltered in a way rarely attempted in country music – or anywhere else. Like a musical MRI scan of the human condition, the project peers under the skin and holds nothing back.
"You have to give yourself permission," Eldredge says now, more than 12 years into his hit recording career. "That's what I've found over the last few years, is this sense of confidence like I could either half-ass it and speak a little bit about my life, or I could go all in and unapologetically be myself. And I've done that with this new record."
Eldredge has been vocal about the importance of mental health and has been open about his own deal-ings with anxiety. Putting in the work to address his anxieties has allowed Eldredge to express himself in his music and dig deeper into feelings. "Through the therapy I've learn it's okay to say how I feel and I'm better able to articulate those feelings and allow myself to express that in music," says El-dredge.
"It's okay to feel and express the full range of human emotion and that has given me confidence. I can now emote better and unleash vocally in the studio or on stage," Eldredge says.
Confident or not, risk taking is not easy. With seven No. 1s at country radio, 11 RIAA Platinum and Gold certifications, and a global reputation for one of the biggest male voices in country music, Eldredge has worked tirelessly to carve his place as a charming free spirit with an always-sunny disposition (and a not-so-secret identity as Mr. Christmas).
Starting with 2020's reflective Sunday Drive, though, the ultimate nice guy has been engaged in one of country's most transformative evolutions.
"From making that record, I got this freedom of 'I have a lot to say, and I'm not gonna hold back for questions like is this gonna be a hit?'" the courageous singer-songwriter says. "I'm not letting business get in the way of making music that's important to me, and with this new record, I'm doubling down."
Consciously pushing beyond clever, rom-com country anthems and lighthearted-yet-soulful swagger, he's now deep into that journey toward inner peace, and Songs About You brings him closer than ever.
Steeped in the classic-pop-meets-country style pioneered on Glow and Mr. Christmas, Songs About You was mostly created in a "momentum-flow state" that followed the return of his annual holiday tour. Candid in its approach and backed by an uncluttered, minimalistic soundscape, each of the 12 co-written songs seems to build on the Sunday Drive revelation. Song after song opens a window to his own soul, shining light on themes like fear and desire, anxiety and his newfound appreciation for self-acceptance.
It's like Eldredge has transcribed the rhythm of his own heart – and by getting to know his inner workings, better knows us as well.
Groundbreaking tracks like "I Feel Fine" shout down the inner bully who demeans our gifts and dominates our quiet moments, standing tall and resolute with bluesy self-assurance. Others, like sunny-
but-steadfast "Get Out Of My House," serve eviction papers to the dissatisfaction squatting in our subconscious, spoiling our thoughts no matter how much we achieve. Eldredge says they each reflect his struggle – and maybe yours, too.
"I've always been fascinated by artists who let me into their world," Eldredge explains. "With this record, it was like I'm gonna go to this deep place, I'm gonna try to open up the layers a bit – and if I'm really going there, it's gonna allow everybody else to see it and feel it as well. With it being called Songs About You, I wanted the listener to know that these songs were originally written about my life, but they're also about you."
Meanwhile, the Songs About You sound feels just as bold, rejecting trend in favor of timelessness with help from Nathan Chapman, Dave Cobb, Jordan Reynolds and Mark Trussell.
Despite understated arrangements and live horns, its defining characteristic is actually Eldredge's cavernous vocal, purposefully placed miles in front of the instrumental mix. Recalling vocal heroes like Ray Charles and Frank Sinatra, it again stands in stark opposition to his chart-topping peers, time and time again opting to keep the production simple and subdued – or at times omitted completely, as he did on the cozy ballad, "Hideaway." The finished project is an actual work-tape recording, captured fireside at a Montana writing retreat and reiterating his artistic mission.
"It's kind of how I feel about life – sometimes you need to go hide away and find yourself," he says of the track, left alone as a gorgeous guitar-vocal. "In the past, I would have never had the guts to just leave it like that. I would have been like 'Ok, we're gonna take it into the studio, and it's gonna be great.' But instead, to say 'I'm not even going to fix the vocal. It's exactly what it needs to be already,' it made it so powerful."
Starting on a hot note, "Can't Keep Up" is the brassy wake up call Eldredge needed a few years back, now an opening track that reminds listeners "You have a life worth living. Go out there and live a life nobody else can keep up with." He flirts with '50s rock 'n' roll in the affirming "Where Do I Sign," and recalls the innocence of early life with the bittersweet "Want That Back."
Others like the slow and sexy "Wait Up for Me" build intimate anticipation – with Eldredge's voice clothed only in the sleepless seduction of a grand piano – while the grooving "Songs About You" and "Home Sweet Love" match his classic soul-swagger with easy on-the-heart attraction. Likewise, "What Else You Got" captures a spirit ready for adventure, and the project ends on a one-two punch of saving grace.
Filled with gospel-style hope and delivered with a sigh of spiritual relief, Eldredge seems to reach his destination once and for all on "Holy Water" and "Where the Light Meets the Sea."
"I think I'm finally in a place where I can go to bed at night," he explains. "We're all gonna have worries and things going on, but I feel so much less on edge. It's really shone through in this music, and I feel for the first time like I know myself – like 'I know this guy, and I'm proud of this guy.'
"It seems like I've been 100 million miles, and yet at the same time, like I'm just beginning," he goes on. "It's a crazy time warp in some ways. And it's been a hell of a ride."
Stay In Touch
Skip the FOMO, we'll make sure you don't miss a thing! Sign up for exclusive updates, events, and offers – just for fans like you.