Opry Member
Ashley McBryde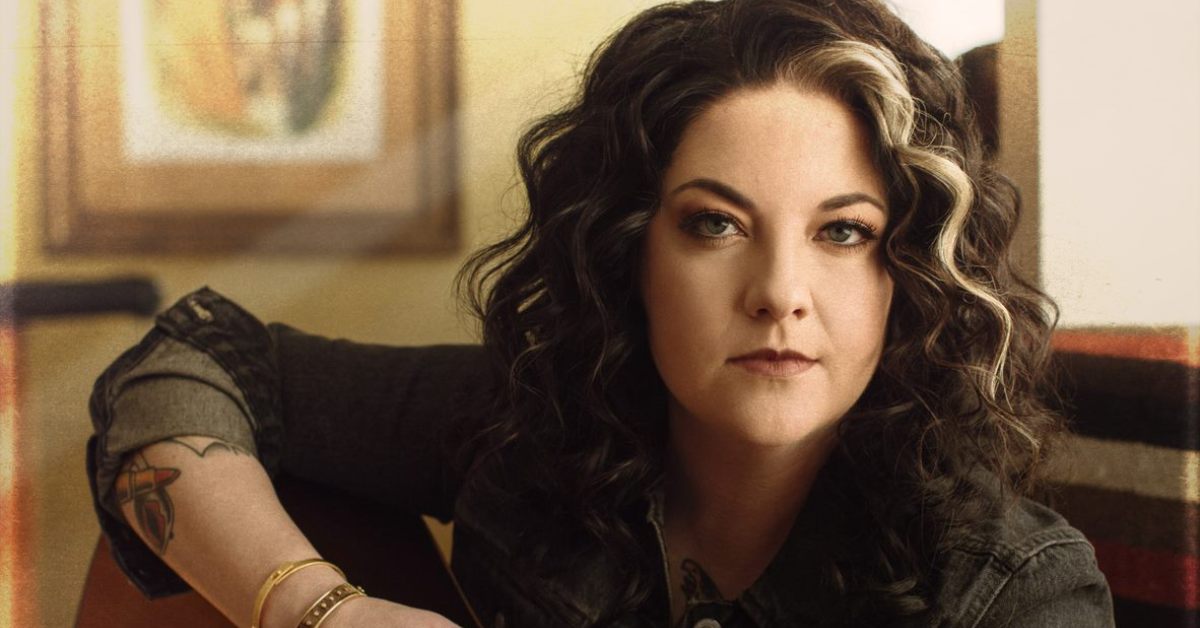 Opry Induction Date
December
10th
, 2022
Artist Information
Every time she was brought down, she persevered; trusting her timeless tone and keen, unwavering eye for the truth. It paid off. In April, Eric Church brought her on stage and called her a "whiskey-drinking badass," confessing that he's a massive fan. The rest of the world is quickly catching on, too.
It's that authenticity bleeding through every lyric, riff and song that had McBryde's name as the top trending item on Apple Music All Genre upon release of "A Little Dive Bar In Dahlonega." It's those lyrics that hit the heart and gut, like "here's to the breakups that didn't break us," that scored her opening slots Chris Stapleton and Eric Church.
McBryde was raised in Mammoth Spring, Arkansas, taking to music at the age when most kids were running wild in the backyard, dressing dolls or playing with trains. At three, she'd secretly pluck her father's guitar like an upright bass, and after about the 17th time being caught, her father bought her a guitar of her own. When she was twelve, she played her parents and grandparents her very first composition.
"It was about this awful torrid love affair," says McBryde, laughing. "My mom was like, 'oh shit. You are a twelve going on forty.' At twelve I knew that I could make stuff up. At sixteen I was like, I'm getting good at this. By the time I got to college, I had a big catalogue for an eighteen-year-old."
It was at Arkansas State when, while a member of the marching band, McBryde finally started sharing her voice with others – first at karaoke parties, then in a band, and then in Memphis where she'd play a mix of cover and original songs while still commuting from college. When McBryde finally moved to Nashville in 2007, she settled with a friend at an apartment in a building that housed storage units – not the most glamorous of homes, but enough of a place to crash in between a healthy dose of dive bars, biker hangouts, and colorful joints where she fought to have her songs heard.
Her first EP, the self-released 2016 Jalopies and Expensive Guitars was just a taste of what McBryde can do, and, on her full-length debut, she will meld her songwriting chops with the vision of producer Jay Joyce, peppering her tales with a touch of guitar-driven rock fury – but offering plenty of room for her emotive, vulnerable twang to move softly through songs like "Girl Goin' Nowhere," which was written the morning that Guy Clark passed away.
"I'm not a pretty crier, and I got to my write with Jeremy Bussey that morning, red and blotchy," she says. "So he said, 'for Guy, maybe we should write a good song, one you'd want to play at the Opry someday.' So, I told the story of when I was back in Algebra class, and we were going around the room saying what we wanted to do when we grew up. When it got to me, I said, 'I'm going to move to Nashville and write songs, and they're going to be on the radio.' The teacher looked at me and said, 'that won't happen and you better have a good backup plan.' It didn't put the fire out, it just added to it."
That fire's been described as a combination of Bonnie Raitt, Lzzy Hale and Loretta Lynn, and that's not wrong: McBryde isn't afraid to tell the truth, get raw and real and use the spirits of country, folk and rock when it serves her greater purpose. And McBryde indeed played "Girl Goin' Nowhere" at her Opry debut, and still performs it on stage to crowds that now sing along. She gets emotional from time to time, remembering the days when she was working at a guitar shop or as a security guard or selling barbecue, never letting that vision go – a vision she will share on her forthcoming LP that will help remind Nashville what country music is about. And that's the stories that shake us, make us and tell us a little more about what it's like to be human.
And that girl goin' nowhere, from a little town in Arkansas? She's a whiskey-drinking badass, going everywhere. Just watch.
Stay In Touch
Subscribe for updates, events, offers and more. Sign up to receive our communications, please fill in the following fields and hit submit. Thanks, and welcome!