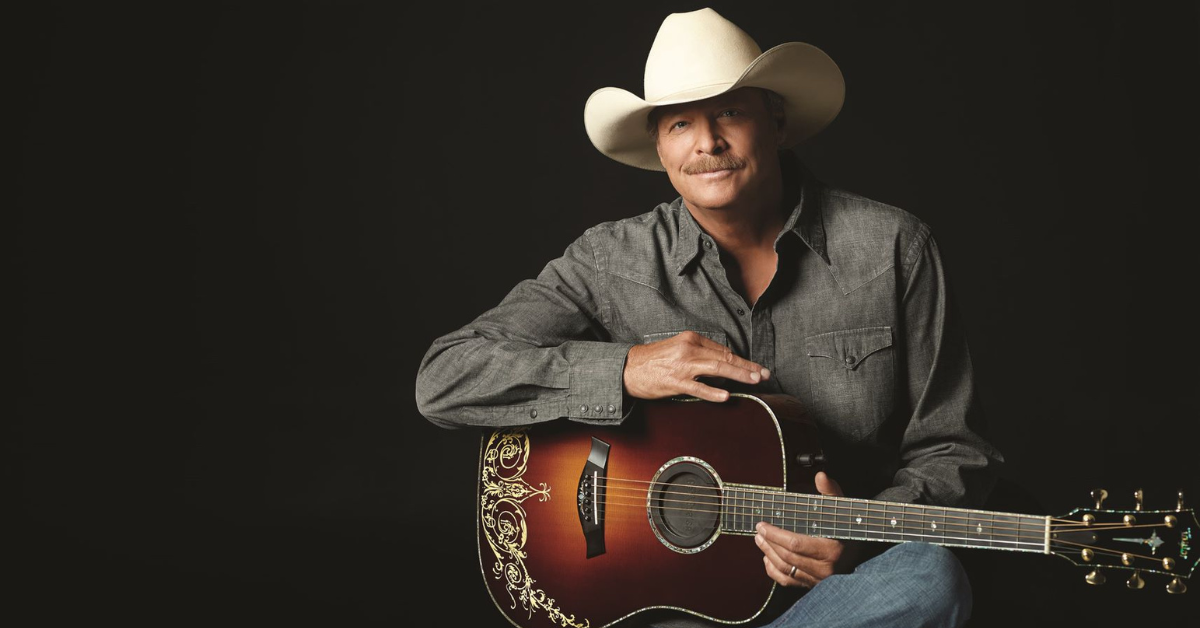 Opry Induction Date
June
7th
, 1991
Artist Information
Contemporary country couldn't have a more suitable heir to that lineage. Alan has sold more than 50 million albums and had 35 No. 1 hits. He's the very rare superstar as highly regarded for his songwriting as his performing. His self-penned smashes range from "Here in the Real World," his first Top 10 hit in 1990, to standards as poignantly reflective as "Remember When" and "Drive (For Daddy Gene)," wryly revealing as "I Still Like Bologna," or sociologically astute as "Little Man" and "Where Were You (When the World Stopped Turning)."
"Most of my initial hunger probably came just because I grew up with nothing," says the small-town Georgia native. "It was either just be a working man and get by, or take a chance on the music business." Unlike many contemporaries, Alan didn't grow up listening to pop — just old-school country. After high school, he turned from merely venerating the music to creating it. It was no surprise that his style sounded undiluted, or that he continued to champion the working class. Even though Alan might be hard-pressed to name many rock acts, that purist streak has made him a hero to a lot of rockers as well as every country fan with a traditionalist bent.
The legend of his integrity grew when he spontaneously added a snippet of George Jones' "Choices" to his performance at the 1999 Country Music Association Awards, tipping his hat to the Possum, who'd stayed home rather than accept an offer to play only a portion of his nominated song. Alan and the CMAs have been a news-making combination in general — and not just because he won Entertainer of the Year three times. He made history at the 2001 CMAs by premiering "Where Were You," a 9/11 ballad embraced even by Americans who'd never paid attention to a country song before.
"Everybody wanted to put me up on a pedestal after that," Alan says. "A lot of people were emotionally affected by that song. But I'm still playing the same old kind of honky tonk songs I played 20 years ago in the bars."
Humble as he makes his aspirations sound, when it comes to who his heroes are, it's clear Alan couldn't aim higher. "If I was gonna say somebody I wanted to be like, the two singer/songwriters in country music that stick out to me are Hank Williams and Merle Haggard," he says. "I don't know that there's two any better that have written songs. I just don't put myself in that category." Perhaps Alan won't mind if the rest of us do.
Stay In Touch
Skip the FOMO, we'll make sure you don't miss a thing! Sign up for exclusive updates, events, and offers – just for fans like you.