Opry Plaza Summer Concert Series Powered by Whiskey Jam
May
25
, 2023
|
Things To Do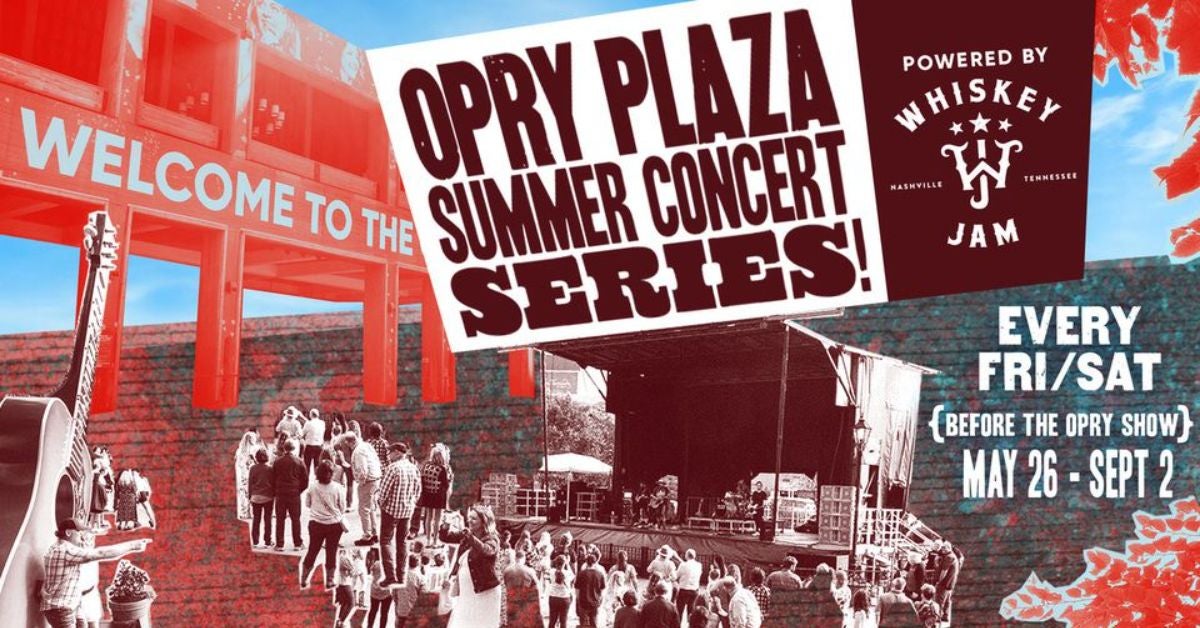 The Grand Ole Opry and Nashville's ongoing popular concert series Whiskey Jam have partnered for the Opry Plaza summer concert series set to kick off this Friday, May 26 at 5 p.m. at the Opry House. The free 'Opry Plaza Summer Concert Series Powered by Whiskey Jam' will showcase artists curated by Whiskey Jam every Friday and Saturday through Labor Day weekend, including a special Tuesday night show on Jun 6 featuring Julia Cole during CMA Fest week.
The Opry and Whiskey Jam both have a long-standing history of supporting artists at varying stages of their career and attracting performers of all genres and backgrounds. For 10 years, Whiskey Jam has hosted artists, including Jelly Roll, Kacey Musgraves, Chris Stapleton, Lainey Wilson and Opry members Lady A, Luke Combs and Carly Pearce.

"Saying this is a dream come true would be a HUGE understatement," says Whiskey Jam Co-founder Ward Guenther. "Whiskey Jam is honored to be collaborating with The Opry, quite simply the biggest name in Nashville live music history. They were so gracious to consider us, and we can't wait to share some of our favorite rising artists with the Opry's loyal fan base."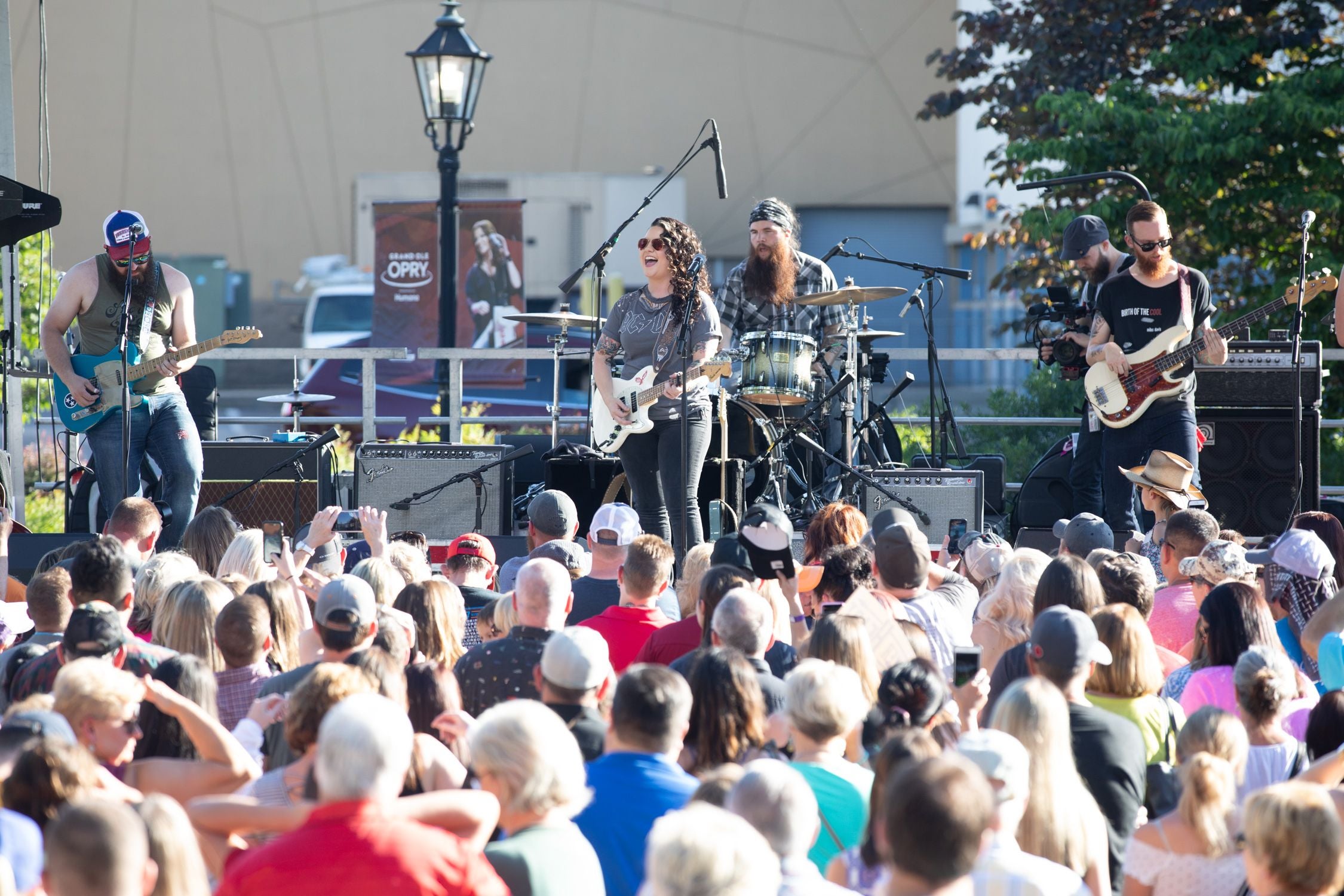 "We are thrilled to have Whiskey Jam join our annual Opry Plaza Summer Concert Series this year," says Jordan Pettit, Director of Artist Relations & Programming Strategy at Opry Entertainment Group. "Whiskey Jam provides an important community for emerging artists to connect, collaborate and perform, and we're excited to shine a spotlight on their efforts as we showcase incredible music every weekend before the Opry shows throughout the Summer."
Opry Plaza Summer Concert Series Powered by Whiskey Jam | 2023 Artist Lineup
Friday, May 26 Chris Ferrara
Saturday, May 27 Kayley Bishop
Friday, June 2 Daves Highway
Saturday, June 3 Emily Ann Roberts
Tuesday, June 6 Julia Cole
Friday, June 9 Martin McDaniel
Saturday, June 10 Shaylen
Friday, June 16 Brit Taylor
Saturday, June 17 Royal Lynn
Friday, June 23 Kaylin Roberson
Saturday, June 24 Jonathan Hutcherson
Friday, June 30 Patrick Murphy
Saturday, July 1 Taylor Austin Dye
Friday, July 7 Haley Mae Campbell
Saturday, July 8 Erin Kinsey
Friday, July 14 Logan Crosby
Saturday, July 15 TBA
Friday, July 21 Lauren Watkins
Saturday, July 22 Meg McRee
Friday, July 28 July Moon
Saturday, July 29 Michael Warren
Friday, August 4 Alex Lambert
Saturday, August 5 TBA
Friday, August 11 Georgia Webster
Saturday, August 12 Rachel Wiggins
Friday, August 18 John Morgan
Saturday, August 19 Emma Zinck
Friday, August 25 Carter Faith
Saturday, August 26 TBA
Friday, September 1 Jenna Paulette
Saturday, September 2 George Birge
Stay In Touch
Skip the FOMO, we'll make sure you don't miss a thing! Sign up for exclusive updates, events, and offers – just for fans like you.