William Michael Morgan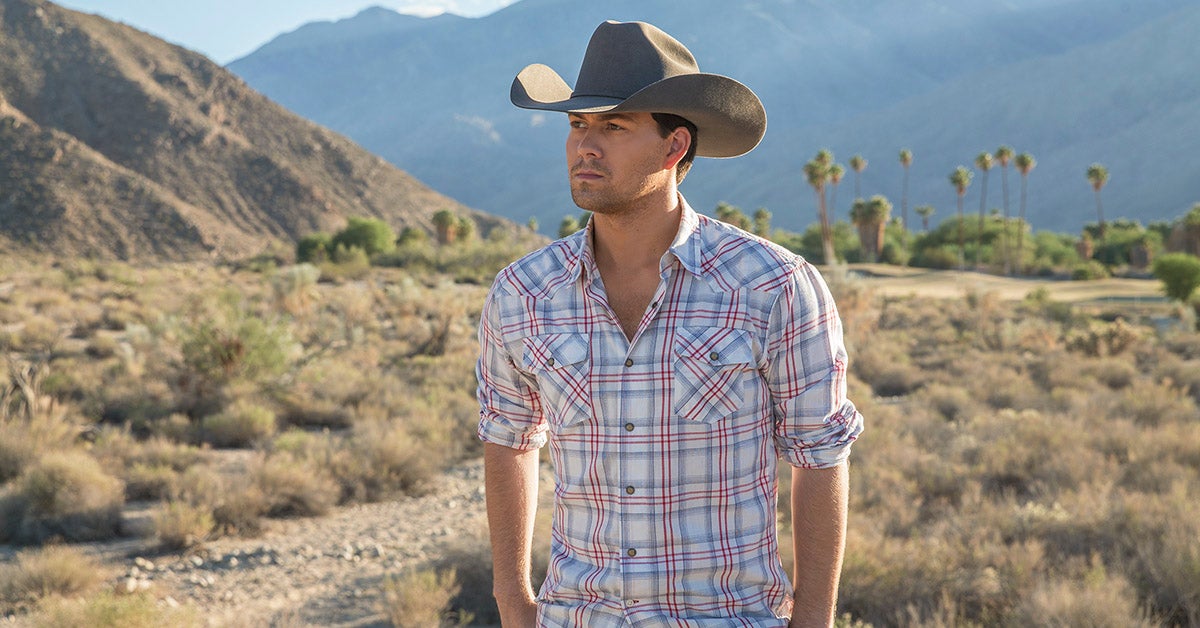 Artist Information
As a Grammy nominated producer and Executive Vice President of A&R at Warner Music Nashville, you might say that Scott Hendricks qualifies as an expert on country singers. So when he gets excited about someone, it's worth paying attention. And right now he's excited about Warner Bros. Records newcomer William Michael Morgan.
The tall, easy-going, unfailingly polite 23-year-old from Vicksburg, Mississippi, has the look you'd hope for in a young entertainer and the stature to wear a black cowboy hat, a symbol that stands for something in the country music world. And he's certainly got the chops as an award-winning young performer, who earned recording and publishing deals before turning 20. But for Hendricks, it all comes down to that voice.
"William Michael Morgan is seriously one of the very best singers I have ever recorded and I have recorded a bunch," Hendricks said. "Recording a voice typically reveals any and all imperfections. I will never forget the first time we went into the studio and heard William Michael's voice come across the speakers. It was a jaw-dropping experience. I'm anxious for the world to hear what I heard. It truly is a special voice."
Country fans will get their introduction to Morgan with "I Met a Girl," his sweetly romantic debut single. Old and new, fast and slow, steel and piano, the song will give fans exact GPS coordinates of where Morgan is coming from.
"I like to sing about love. I'm a lover, not a fighter," Morgan says with a Mississippi lilt in his voice. "I like to write about having a good time. I'm a typical 23 year old."
Well, not really. Most folks are still trying to figure themselves out at 23. Morgan knew where he was going from an early age and his parents were always there for him. In the ninth grade, Morgan put together a band of middle-aged musicians who shared his love of Keith Whitley, Merle Haggard and George Jones.
"We didn't really have much of a name for the band, we just loved to get together and play," Morgan said. "The great thing about finding those guys who were older than me is they all loved the same kind of music I did and we just blended so well. I was lucky enough to have a steel guitar player all those years, and I just fell in love with that sound."
The no-name band played honky tonks on the weekends while Morgan worked odd jobs – he was a roofer, a cashier at the Piggly Wiggly – during the week. He began traveling back and forth to Nashville to write by the time he was 16. Morgan moved to town permanently when he was 18.
"Honestly, I didn't know how to wash my clothes," Morgan said. He didn't have any money to plug into the coin slot anyway. But contacts he built with Managers Joe Carter and Mike Taliaferro along with producer Jimmy Ritchey quickly paid off when he signed a record deal with Warner Music Nashville and a publishing deal with Warner/Chappell at 19.
These developments exposed him to Music Row, where he learned to expand his musical repertoire and education. He still keeps his ear out for those special songs like the ones by his musical heroes, though, and thinks he's found one in "I Met a Girl," co-produced by Hendricks and Ritchey and co-written by Shane McAnally, Trevor Rosen and Sam Hunt. It's the kind of song that goes perfectly with that timeless voice of Morgan's.
"That was the thing about those older songs by Haggard and Jones: they had those lyrics that really, really hit home. Whether it be a fun up-tempo 'Working Man Blues' kind of song or 'The Cold, Hard Truth.' Each lyric just hits you at home. I think that's what I try to do. Whether it be happy or sad, I try to put the most heart into I can."
Stay In Touch
Skip the FOMO, we'll make sure you don't miss a thing! Sign up for exclusive updates, events, and offers – just for fans like you.