Tommy Emmanuel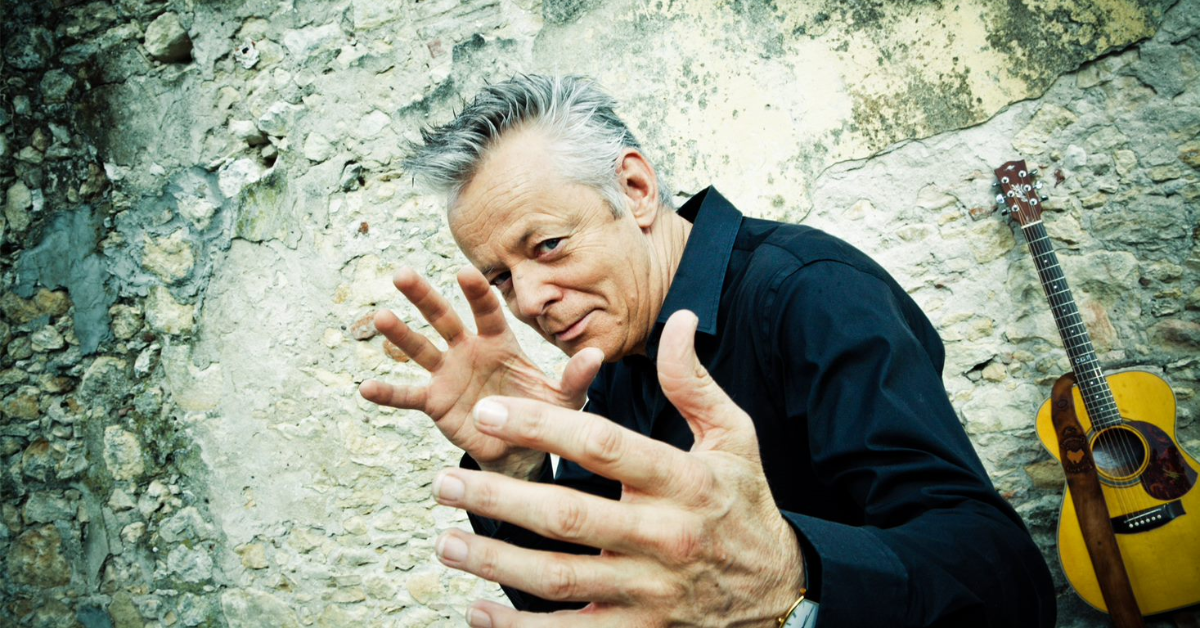 Hometown
Muswellbrook, Australia
Artist Information
Tommy Emmanuel has achieved enough musical milestones to satisfy several lifetimes. Or at least they would if he was the kind of artist who was ever satisfied.
At the age of six, he was touring regional Australia with his family band. By 30, he was a rock n' roll lead guitarist burning up stadiums in Europe. At 44, he became one of five people ever named a Certified Guitar Player by his idol, music icon Chet Atkins. Today, he plays hundreds of sold-out shows every year from Nashville to Sydney to London. All the while, Tommy has hungered for what's next.
"For me, music has always been about collaboration–the push and pull you get from another human being's energy," explains Tommy. "Even when I play solo, it feels like I'm playing to the emotions I'm getting from the crowd. To feel the love or the joy or the hope coming through these other pickers and singers was electric–I played in ways I never would on my own."
Since he and his brother Phil taught themselves to play as toddlers, the guitar has been Tommy's real first language–and he's more articulate on his signature Melbourne-made Maton acoustics than most people are with words. His unerring sense of groove marked him as Australia's youngest rhythm guitarist as The Emmanuel Quartet crisscrossed the country. By the time he made it to the big city in his late teens, Tommy was a rock star, slinging a Fender Telecaster alongside the biggest stars of the day. It was a good life, but deep down Tommy knew there was more to his musical destiny.
A shy country kid with little confidence, it took an encouraging meeting turned jam session with his guitar hero Chet Atkins to build his self-belief. By the late 80s he was ready to go it alone, to make instrumental guitar records made for an audience broader than just guitar fans–a move with zero precedence in Australian music. Despite the odds, Tommy released a string of hit albums, racking up awards wins and nominations, and becoming a huge celebrity in his home country, culminating in an incendiary performance with his brother Phil at the Sydney Olympics in 2000.
Influenced by the Merle Travis/Chet Atkins fingerstyle of guitar picking, Tommy developed a style of solo guitar playing that encompasses the range of a whole band– covering drums, bass, rhythm and lead guitar and a vocal melody simultaneously. No loop pedals, no overdubs, just one man and ten fingers. While some artists take ten-piece bands on the road and still fill out the sound with backing tracks, Tommy builds a complete sonic world entirely on his own.
For many players, the technical mastery of the technique would overwhelm the emotion of the music, but not for Tommy. His idols are not just the great players, but also the great pop songwriters and singers–Stevie Wonder, Billy Joel, Paul Simon, The Beatles and their ilk. While thousands of fans have spent years trying to unpack and imitate Tommy's technique, for him it's just the delivery system. His approach is always song and emotion first, his music the embodiment of his soulful spirit, sense of hope and his love for entertaining. Which is not to say he dismisses the CGP, the Guitar Player awards, the Grammy nominations, the numerous magazine polls naming him the greatest acoustic guitarist alive. He's grateful for it all, and the incredible journey that's led him to the most invigorating period of his career–six decades into it. For Tommy though, the greatest reward is always the same–to make the next great record, and to see the beaming audience at the next great show. 
"When I was a kid, I wanted to be in show business. Now I just want to be in the happiness business–I make music, you get happy. That's a good job." 
Tommy isn't the kind of man who looks to nostalgia – it's more that he treats his history in the same way he treats the history of music overall: There's magic threaded in through all the eras that's worth celebrating and revisiting. Now in his sixties – although on stage he can seem 25 – life and music are about improvisation, variety and happiness. 
Stay In Touch
Skip the FOMO, we'll make sure you don't miss a thing! Sign up for exclusive updates, events, and offers – just for fans like you.