Opry NextStage
Priscilla Block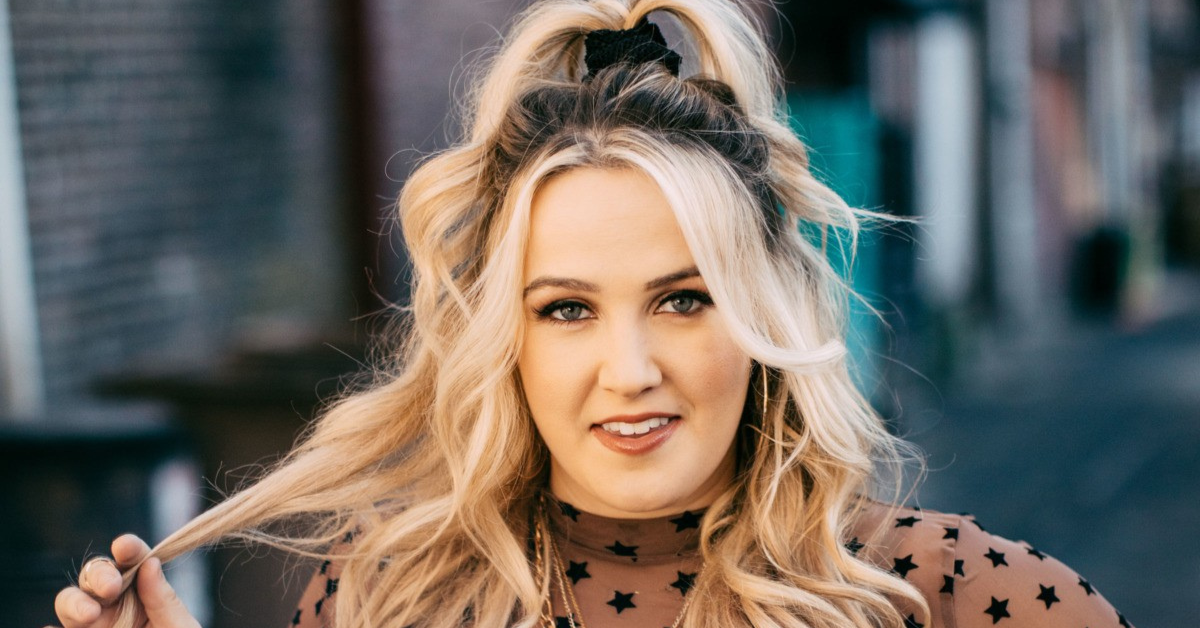 Artist Information
TALE OF THE TRAIL
It has been said that the road to success is not a path you come across, but rather a trail you blaze. In a time when most country performers work to build their fan base by heading right, some county artists, like NextStage artist Priscilla Block, go left and show there is more than one way to stardom.
Like everyone else in the world, Priscilla experienced unprecedented times during the pandemic. In fact, around early 2020, she was struggling mightily. She was faced with the loss of her job and the loss of her apartment. But fate had the winds turning differently. And what happened later is something right out of a storybook.
WHERE THE TRAIL STARTED
It started with two things; an old guitar in the attic and Taylor Swift.
"I actually found this beat-up guitar in the attic of my parent's house," Priscilla recalls. "I just started playing it. I was learning piano at the time and I hated all the practice and it just wasn't working for me. So my mom kept encouraging me to try out guitar and I did. I started watching a bunch of videos on YouTube to learn how to play the thing."
Priscilla felt she always had the bug in her, but it was a Taylor Swift CD that caused the buzz. "I remember just being a little girl and cranking up Taylor Swift in my bedroom," said Priscilla.  "I was, like, 'Dang, how can she put her life into songs and make me feel this way?'" Priscilla took it to heart and began learning Taylor's songs. But, at 15 years old she realized she could write songs too. In fact, it wasn't long after that time that Priscilla was not only writing songs, but also sharing them with audiences.
"I think the first song I ever wrote, I performed it for the first time for my dad," Priscilla recalls. "He was – and still is – my biggest fan and he was floored that I wrote it myself. Then, the next thing I know, everyone in the family wants to hear it and I am asked to play at family gatherings and at middle school talent shows and I'm, like, 'Hold on. Is that what I signed up for?'"
But now the die is cast. "I knew then that there was nothing else I really wanted to do," said Priscilla. "All my siblings knew kind of what they wanted to do, but I was just never the school type girl. I was just trying to find ways to fake sick, to not go to class. Then, after I started getting good feedback on the songs that were mine that I was singing for people. I think it just kind of made me realize that I could do it. It did not seem like such an out there dream. I am not sure I was thinking I would simply move to Nashville and become all that. I just put my head there and knew I was going to go and I'm going to go do it."
Shortly after high school, Priscilla left her Raleigh, North Carolina home and came to Nashville to pursue music. Living in Music City, the affable, hardworking, student of life worked multiple jobs to make ends meet, kept writing and played the odd gig now and then. But, here is where the trail whines.
AN ORGANIC TRAIL
It is 2020. Covid. Live music grinds to a halt. Everyone is confused about where to go next. Instead of wallowing in it, Priscilla does something about it. She started experimenting on TikTok and quickly developed a rabid fan base. "I started doing these little videos every Monday. I didn't just play songs; I'd ask people to send us questions. I found myself connecting one-on-one with fans in a way that I can't do when I'm on the road." But, posting her songs, "Thick Thighs," "PMS" and "Just About Over You" gave rise to their popularity and gave Priscilla Block a name. Those fans are not something Priscilla ever intends to take for granted.
"I honestly would not be here without my fans and they are what made this happen," Priscilla said.  "From rooting me on every day to, literally, crowd-funding  'Just About Over You' and that's before I signed a record deal and before I had any money to do anything. Those fans are also are the reason why the industry turned around and noticed me."
Sometimes things don't work out as we plan, sometimes they work out better.  At least it did for Priscilla and her relationship with the record company. This was no longer just a girl with her songs, it was a girl with her songs AND a following.
"I told the executives, 'We've got fans, we've got people that believe in this and I don't want to change anything that I'm doing,'" Priscilla said.  "It was really, really cool to see the support of everyone who did not want to change things. I felt if there's ever anything that I didn't want to do, or something that I really wanted to do, I knew I would need to speak up because I was going to be the only one speaking up for truly what I want. That was the moment that I realized I was at home and no one wanted to change this mess. We're just going to all come together and, you know, take this thing where we can."
But the organic connection to fans would not start and end with social media. "So, I decided to start up a PO box last year kind of before everything took off," Priscilla explained. "I just wanted a way to connect with my fans, you know, on another level versus just social media. There's nothing like getting a handwritten letter from somebody. So, I shared my PO box and told fans they might get some mail from me. Sometimes I take days to just write hundreds of letters to people and send them out."
Priscilla feels this kind of peek into her life lets fans see parts of it not everybody gets to see. "It is a way for them to get to know more and more of me and to learn for themselves why this thing is happening the way it is", Priscilla said.  "I think it is really just staying grateful and letting the fans know I'm really, really thankful for them and we're all kind of in this together."
VISIONS ON THE TRAIL
There is a room Priscilla holds more dearly than any other. It is the room that holds her visions.
"The vision boards are something I started doing a few years ago," Priscilla said. "It was something my mom used to do and she has always been a big dreamer and she's kind of always taught me that whatever I want, just put it out there where I can see it every single day. I dream big and I put things on these boards that I can look at and keep working towards the things that I want."
What kind of things does she have on there?
"I got everything – I've got personal goals, music goals," Priscilla explains. "My first vision board was the one that I made in 2020. And I think that board is a huge reason why 2020 looked the way that it did. But, you know, I put up people that inspire me, or my daily routines, or just stuff that I look at that makes me feel good. I had a 2020 vision board and now a 2021 version. That one reminds me that I want a number one song and that I want the industry to watch. Just anything that I think of that I want I on these boards and, see what happens."
If her 2021 vision board does not include these accolades, maybe they should. Priscilla has been pegged as a 2021 Artist to Watch by Amazon Music, PANDORA, Spotify, CMT, The Boot, MusicRow, Sounds Like Nashville, Country Now, Music Mayhem and more. Additionally, "Just About Over You" has peaked both the iTunes Country and All-Genre song charts, the song was named one of The New York Times Best Songs of 2020, and it is now playing on country radio.
THE TRAIL TO THE OPRY
Like any country performer, no trail will ever be completely successful without a stop at the Grand Ole Opry.
"Growing up I dreamed of playing at the Opry and being a NextStage artist is such an honor, " said Priscilla, "The fact that I get to be a part of this group is just so special. I am hoping, maybe, someone sees me up there and thinks 'Hey, maybe one day that'll be me' and I think that is a true testimony that if you work hard and keep focused on your dreams, things like this can happen. This is my dream and I am so, so honored to be a part of the Opry."
HEAD OF THE TRAIL
Priscilla Block has an honest and upfront approach that promotes self-love, empowerment and acceptance through a blend of country op and southern rock that combines for a Block Party sound.  Priscilla has not only become a seasoned songwriter, but she is also a dynamic performer and is playing to sold-out shows at the Deep South the Bar in Raleigh, the Listening Room Café and Nashville's rowdiest block party, Whiskey Jam.
From visions of country music stardom, to visions on social media, to vision boards and now visions of further success, the view on the trail towards Priscilla's future is a vision to behold.
Stay In Touch
Skip the FOMO, we'll make sure you don't miss a thing! Sign up for exclusive updates, events, and offers – just for fans like you.