Opry NextStage
Parker McCollum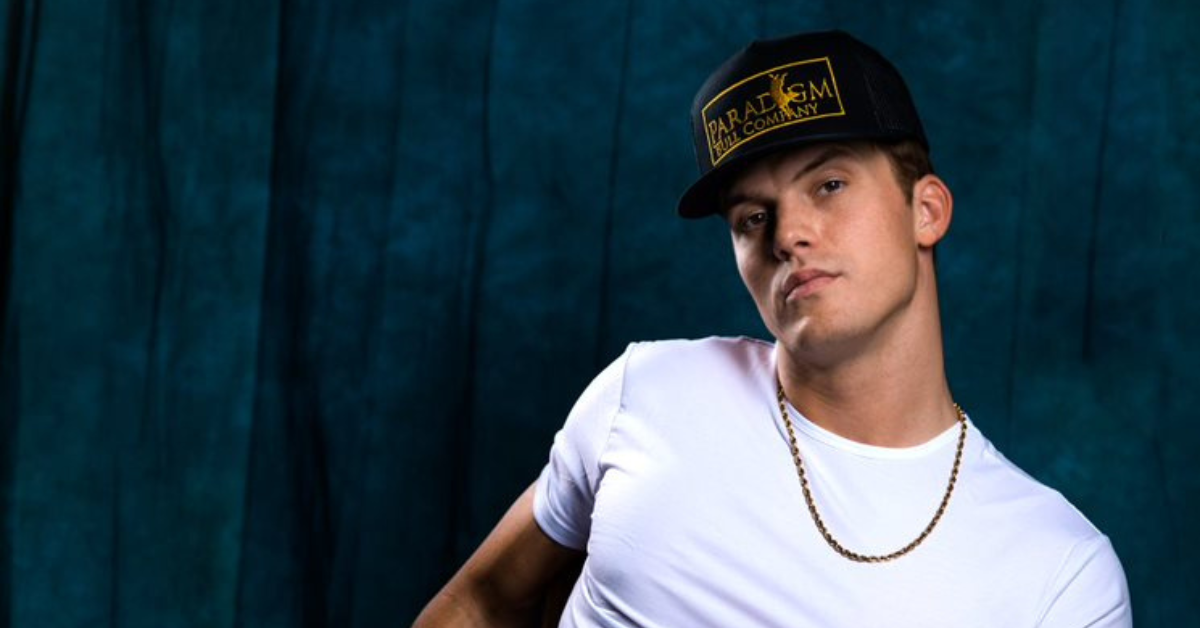 Artist Information
There are 2,000 steps in a mile …
… and it is 765 miles from Conroe, Texas to Nashville, Tennessee. That means the journey takes about 1,530,000 steps. For Conroe native Parker McCollum, a performer Rolling Stone magazine calls, "a confessional singer-songwriter who excels at relatable tales," each step on his journey from Conroe to county music stardom was necessary and important.That includes the one that led him to the Grand Ole Opry.
A Step in the Right Direction
The first step was taken years ago when Parker's older brother introduced him to the people who helped make the "Texas Sound" so vital. Parker credits a number of Texas musical artists with leaving an indelible mark of inspiration as far back as when he was 10 years old.
"Pat Green, Randy Rogers and James McMurtry were the kind of songwriters I was all about," Parker says. "At a very young age, I kind of fell in love with the songs these guys put out."
While music was popular in Conroe, the music scene was not. "There wasn't what you would call a music scene there back then," Parker recalls. "There was a place not too far down the road called 'Puffer Bellies' and they had an Open Mic night on Thursdays. I played there. I think if it had been anywhere else, maybe, my story wouldn't have unfolded. Having access to a place like that really helped quite a bit."
The next step was taken not long after. It saw Parker playing the Texas music circuit, the same place many successful artists started. "The Texas music scene is one that pays off," said Parker. "If you want it, you can go get it and, man, there are so many people in Texas who love country music." Parker built his name in an organic way and saw big results quickly. "Without Texas, none of this happens," Parker says. "When I signed my record deal, we had already sold so many tickets all over the place, but it started in Texas and it helped us work the deal with the leverage of those Texas ticket sales. The Texas fans have been with us since day one and without them, there's no telling where we'd be."
Parker McCollum has seen steps taken by his fan base along the way too. Parker is quick to say that he recognizes the faces of fans who have been coming to the shows the past four of five years and is happy to see new fans too.
"All of a sudden you go to playing to nobody to playing to all these people all the time," Parker explains. "These fans bring it every night. They are just as stoked to be there as we are, and we are nothing without them. They are the best in the world."
Many shows and many ovations later, Parker released his first album, The Limestone Kid, which produced the hit, "Meet You In The Middle."
"That was our first song that really kind of went boom for usand started everything," Parker said. "So, it is wild that the crowd still gets real rowdy whenever we play that one."
Parker's next release, "Possibly Wrong," was supported by a number of sold-out shows, bringing record breaking audiences to venues like San Angelo's RiverStage and Billy Bob's. Parker had gained a reputation as "a-make-your-own-trail" artist not unlike Chris Stapleton and Kasey Musgraves. He would head into gigs no longer a nobody, but now as a revered traveling musician with a fervent fan base.
Step into the Spotlight
And then, in October of 2020, Parker's EP Hollywood Gold was released and the step-by-step journey was paying off in great strides. American Songwriter proclaimed, "Parker McCollum shines bright on his New EP, American God." The EP became the most consumed new artist debut for 2020 and Parker found himself in the center of a golden light.
"There we were, right as COVID was starting, and the label was calling every day asking what I wanted to do about my record," Parker recalls. "Everyone was itching for music and we were getting hounded on the internet about not putting anything out. So, we chose the six songs that we had recorded and were digging." Parker's composition, "Pretty Heart," the debut single off the EP, was the only debut single to ship to radio and peak in 2020. The next step was to be the sweetest of all.
The Steps to the Opry
Parker's biggest step to date occurred on February 6, 2021, when he made his debut on the Grand Ole Opry. It was an experience that left the now 22-year-old artist speechless. "It is one of those things I thought about for so long," Parker remembers. "I was thinking it was either going to happen soon or it would be a long time coming. Then, suddenly, I am out there, and it meant everything because the Opry is the pinnacle of country music. Playing a song you wrote on the Grand Ole Opry is both a great honor and indelibly special and I know I'll remember it forever."
The Sound of Parker
While he is humbled by the accolades and happy that many more fans are getting to like his work, Parker confesses it is hard to describe his sound. "If I am being honest about describing my sound, I have no idea." Parker admits. "I try to be as honest as I can with songwriting. I love a good melody and I am constantly sitting around with my guitar trying to come up with ones that are worth it. Once I hit on that, then I try to figure out what kind of song it should be and what I am trying to say."
Going Up
The steps for Parker are ascending and things look even brighter ahead. While Parker is clearly enjoying the success he has worked so hard for today, he is not the kind or performer to rest on his laurels of yesterday. "It is tough to imagine how this all looks 10 or 15 years from now," Parker says. "I just hope I am still doing it. I got into it for the long haul and I would like to think it is all just starting." With his warm smile on his face Parker adds, "Besides we are only 59 number one hits behind George Strait."
Like every other success story, the journey to country music stardom requires a first step. Parker McCollum took the initial step in a small Texas town years ago. He has made a name for himself and for his music and he did it step by step.
"These days, I am just happy trying to soak it all in and enjoy it and be grateful for it. It's a great feeling and I just hope it keeps going."
Stay In Touch
Skip the FOMO, we'll make sure you don't miss a thing! Sign up for exclusive updates, events, and offers – just for fans like you.