The 7 Best '90s Country Music Videos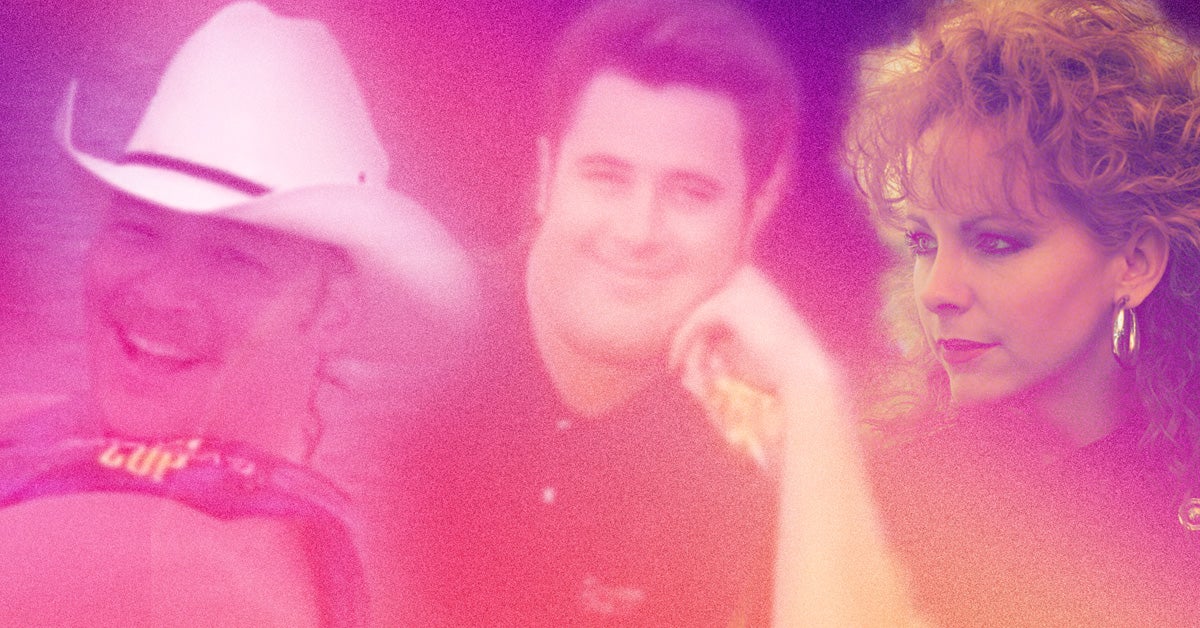 By Jillian Wyatt
Country music history spans decades. The first country songs were recorded in the 1920s, and the genre rose to popularity in the 1940s, thanks in large part to the Grand Ole Opry, which brought country music into living rooms across the U.S. each week. But the 1990s are regarded as the decade in which country music became a worldwide phenomenon with the emergence of superstars like Alan Jackson, who packed stadiums around the world.
While each decade has its own smash hits, there's nothing quite like the country songs of the '90s. From Trisha Yearwood's record-setting debut to Garth Brooks' rollicking celebration of "Friends in Low Places," countless country smash hits came out of the decade and made a lasting mark on music history.
To commemorate a decade unlike any other, we've put together a list of seven of the best country music videos from Opry members in the 1990s.
Alan Jackson "Chattahoochee"
The "Chattahoochee" music video is the ultimate ode to summer fun. It features Alan Jackson water skiing in ripped jeans and cowboy boots for goodness sake! Packed with nostalgia and plenty of shots of Jackson's mustachioed smile, "Chattahoochee" has it all: Young love, watersports, square dancing, and a lot of denim-clad folks having a genuine good time.
"Chattahoochee" was featured on Jackson's 1992 album A Lot About Livin' (and a Little 'Bout Love). It topped the charts and garnered CMAs for Song of the Year, Single of the Year, and Music Video of the Year, an Academy of Country Music Award for Single of the Year, and an American Music Award for Favorite Country Single. It remains one of the most beloved '90s country songs of all time.
See Jackson's attire from the video, including his "AJ"-etched boots, on display inside the "Opry Loves the '90s" exhibit at the Opry's Acuff House.
Deana Carter "Strawberry Wine"
If your friends are like mine, "Strawberry Wine" starts playing on the party playlist somewhere around the third round of drinks. The great equalizer, "Strawberry Wine" has the power to bring together the life of the party, the wallflower, feuding friends, and even the neighbor next door in impassioned, sometimes-shrill, harmony. Who can't relate to the tale of young summer love, strong and steamy, then gone too soon? Show me someone who doesn't tear up by the end of the bridge, and I'll show you a liar. "Yeaahhhh!"
The song was released in August 1996 as Deana Carter's debut single on her debut album, Did I Shave My Legs for This? It rose to No. 1 on both the US Billboard Hot Country Singles & Tracks chart and the Canadian RPM Country Tracks and earned Carter a CMA Award for Single of the Year in 1997 among a number of other nominations. "Strawberry Wine" remains Carter's most successful single.
Diamond Rio "Meet in the Middle"
Immerse yourself in '90s fashion with this music video from Diamond Rio, complete with leather fringe, checkerboard print, and oh-so-much hair. "Meet in the Middle" tells a tale of two lovers living exactly 700 fenceposts apart who meet in the middle, both literally and figuratively, throughout their relationship. Be it for a midnight rendezvous, their wedding, or a long-awaited reconciliation after a fight, the key moments in their love affair take place "'neath that old Georgia pine." Honestly, this video is sweet enough to make a girl want to start a fight with her boyfriend just to make up again.
Released in 1991, "Meet in the Middle" was Diamond Rio's debut single off the group's self-titled album. It reached number one on the US Billboard Hot Country Singles & Tracks charts making Diamond Rio the first country music band to see its debut reach number one.
Reba McEntire "Fancy"
Here, Fancy (as played by Reba) is serving us some real "Breakfast at Tiffany's" vibes as a big city woman returning to her rural home in a "bad part of town." The sepia-toned video takes us back to Fancy's younger years living in a "one-room, rundown shack" with her ill mother and baby sibling. Knowing Fancy's future was dim if she stayed in the outskirts of New Orleans, Fancy's mother sends her uptown to make a better life for herself. And that she does. To see Fancy's return, singing to camera from inside her childhood home with the strength and grit of a woman who's overcome some things, I've never felt more inspired. Fancy was her name. Fancy is all of our names.
"Fancy" comes from McEntire's 17th studio album, Rumor Has It, released in September 1990. CMT ranked "Fancy" at No. 27 on its list of the 100 Greatest Country Songs of all time, and the video at No. 35 of their 100 Greatest Country Videos.
Trisha Yearwood "She's In Love With the Boy"
Long before she served us family recipes from her cooking show Southern Kitchen, Trisha Yearwood brought us the story of Katie and Tommy, a young couple in a one-horse town who fall in love despite their parents' wishes. In "She's In Love With The Boy," Yearwood narrates the tale, hair blowing in the wind, as we watch Katie and Tommy grow up together, falling deeper in love as each year passes. Finally, Katie's parents come to their senses and accept their daughter's relationship, reminding us that "what's meant to be will always find a way."
Released in 1991, "She's In Love With the Boy" made history when it became the first female artist's debut single to reach No. 1. In 2021, the song became the most listened to country song of all time by a female artist. Yearwood's outfit from the "She's In Love With the Boy" music video is on display at the "Opry Loves the '90s" exhibit through the end of 2022.
Vince Gill "One More Last Chance"
It's hard to imagine anyone being mad at a young Vince Gill, but that's exactly what we get in his "One More Last Chance" video, released in 1993. Despite his best efforts, Gill just can't resist staying out all day and night with his "good ol' boy" buddies, golfing, and drinking at the honky-tonks. And his poor wife tries everything, even hiding his glasses and car keys. But that can't keep Gill home, and he drives his lawnmower to the bar instead. Honestly, this video makes golf look so fun, even the biggest skeptic would begin to understand the appeal. And the cameo of a John Deere-driving George Jones at the end? Pure country music perfection.
"One More Last Chance" charted for 20 weeks and reached No. 1 in Oct. 1993, where it stayed for one week, becoming Gill's third No. 1 hit. The album, I Still Believe in You, went multi-platinum.
Alison Krauss "When You Say Nothing at All"
Let's close out this list with a video that pulls at the heartstrings. Alison Krauss celebrates the little ways we show our affection to one another with her smash hit, "When You Say Nothing at All." The video features vignettes of couples holding hands and parents snuggling their children, and it's enough to make anyone want to run out and hold on to someone they love. "You say it best," Alison.
"When You Say Nothing at All" was Krauss' first Top 10 country hit and won the 1995 CMA award for "Single of the Year." It's also been featured in movies and soap operas, and remains a favorite song for slow-dancing couples worldwide.
Celebrate the '90s all year long at the Grand Ole Opry's "Opry Loves the '90s" exhibit, now open at the Roy Acuff House, where you can see memorabilia from all your favorite '90s music videos. Then, join in on the fun and get tickets to any Opry show through the end of 2022 to enjoy special nods to the '90s, the country that brings us back.

Stay In Touch
Skip the FOMO, we'll make sure you don't miss a thing! Sign up for exclusive updates, events, and offers – just for fans like you.