Playlist: Women's History Month Essential Listening
March
5
, 2020
|
Things To Do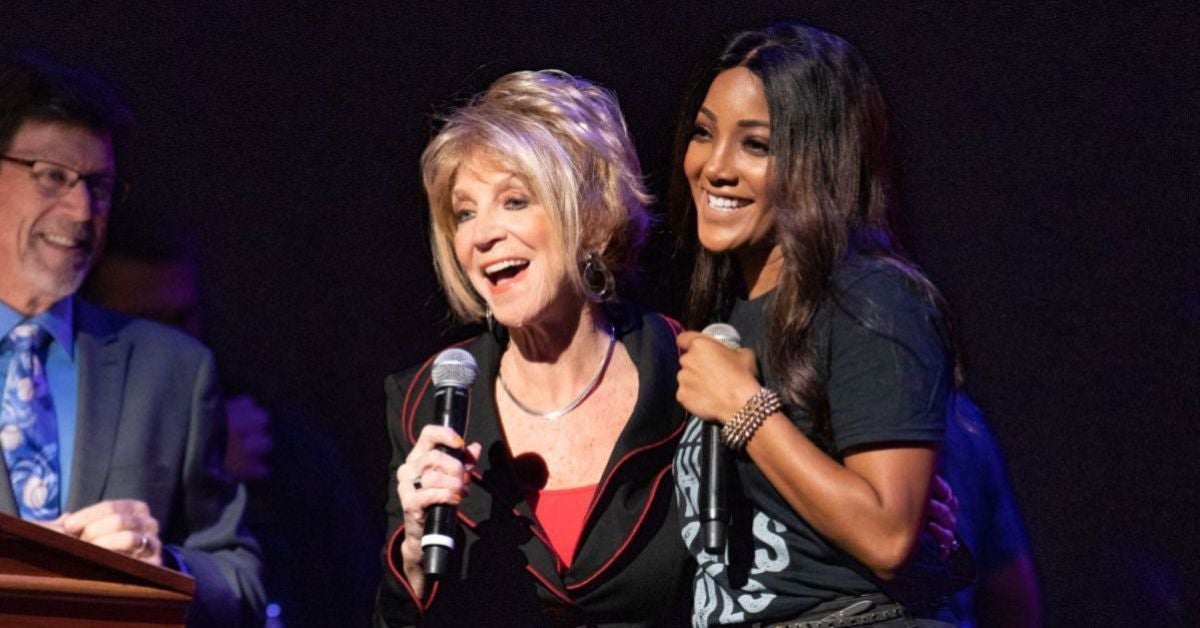 To celebrate Women's History Month this March, we're shining a light on dynamic female artists and their bold songs that have altered the course of country music.
"Nobody Ever Told You" | Carrie Underwood
Standout line: "Take off all the makeup, girl/Shine your light, show the world/Don't be shy, don't be scared/You don't have to hide under there"
"Independence Day" | Martina McBride
Standout line: "Let the weak be strong, let the right be wrong/Roll the stone away, let the guilty pay/It's Independence Day"
"Girl in a Country Song" | Maddie & Tae
Standout line: "Bein' the girl in a country song/How in the world did it go so wrong?/Like all we're good for/Is looking good for you and your friend on the weekend/Nothing more"
"Little Bit Stronger" | Sara Evans
Standout line: "But I'm telling myself I'll be okay/Even on my weakest days/I get a little bit stronger"
"Fight Like a Girl" | Kalie Shorr
Standout line: "I shine brightest when the going's tough/You say I can't, well, darling, watch me/You can't stop me 'cause I fight like a girl"
"Buy My Own Drinks" | Runaway June
Standout line: "I can buy my own drinks/I can pay my own tab/At the end of the night when they cut on all the lights/I can call my own cab"
"Pay Gap" | Margo Price
Standout line: "It's not that I'm asking for more than I'm owed/And I don't think I'm better than you/They say that we live in the land of the free/But sometimes that bell don't ring true"
"I'm a Survivor" | Reba McEntire
Standout line: "The baby girl without a chance/A victim of circumstance/The one who oughta give up/but she's just
too hard-headed"
"9 to 5" | Dolly Parton
Standout line: "9 to 5, yeah they got you where they want you/There's a better life, and you dream about it, don't you?/It's a rich man's game no matter what they call it/And you spend your life puttin' money in his wallet"
"Harper Valley P.T.A." | Jeannie C. Riley
Standout line: "And then you have the nerve to tell me/You think that as a mother I'm not fit/Well, this is just a little Peyton Place/And you're all Harper Valley hypocrites"
"It Wasn't God Who Made Honky Tonk Angels" | Kitty Wells
Standout line: "It's a shame that all the blame is on us women/It's not true that only you men feel the same/From the start most every heart that's ever broken/Was because there always was a man to blame"
"The Pill" | Loretta Lynn
Standout line: "Promised if I'd be your wife/You'd show me the world/But all I've seen of this old world/Is a bed and a doctor bill"
"What Part of No" | Lorrie Morgan
Standout line: "I don't mean to be so mean/But I don't think I'm getting through/No I don't need no company/No I don't want to dance/So what part of no don't you understand"
"Sister" | Mickey Guyton
Standout line: "I know it's hard being strong/And not getting lost in a man's world/It's gonna try to break you down/But you gotta not give a damn girl"
"XXX's and OOO's (An American Girl)" | Trisha Yearwood
Standout line: "She used to tie her hair up in ribbons and bows/Sign her letters with X's and O's/Got a picture of her Momma in heels and pearls/She's trying to make it in her Daddy's world"
"Miss Me More" | Kelsea Ballerini
Standout line: "I thought I'd miss you (when it ended)/I thought it hurt me (but it didn't)/I thought I'd miss you/Yeah, I thought I'd miss you/But I miss me more"
"He Thinks He'll Keep Her" | Mary Chapin Carpenter
Standout line: "God forbid you change your mind, he thinks he'll keep her/For fifteen years she had a job and not one raise in pay/Now she's in the typing pool at minimum wage/Ev'rything runs right on time/Years of practice and design"
"Tough" | Kellie Pickler
Standout line: "Tough; I ain't never been nothin' but tough/All my edges have always been rough/But Jesus loves me anyway; oh backbone, there ain't nothin' wrong with a woman that got a little backbone"
"Better Things to Do" | Terri Clark
Standout line: "I could wash my car in the rain/Change my new guitar strings/Mow the yard just the same as I did yesterday/I don't need to waste my time crying over you/I got better things to do"
"The Daughters" | Little Big Town
Standout line: "And pose like a trophy on a shelf/Dream for everyone, but not yourself/I've heard of God the Son and God the Father/I'm still looking for a God for the daughters"
,
Stay In Touch
Subscribe for updates, events, offers and more. Sign up to receive our communications, please fill in the following fields and hit submit. Thanks, and welcome!