Opry Member Craig Morgan on God, Family, Country
September
27
, 2022
|
Artists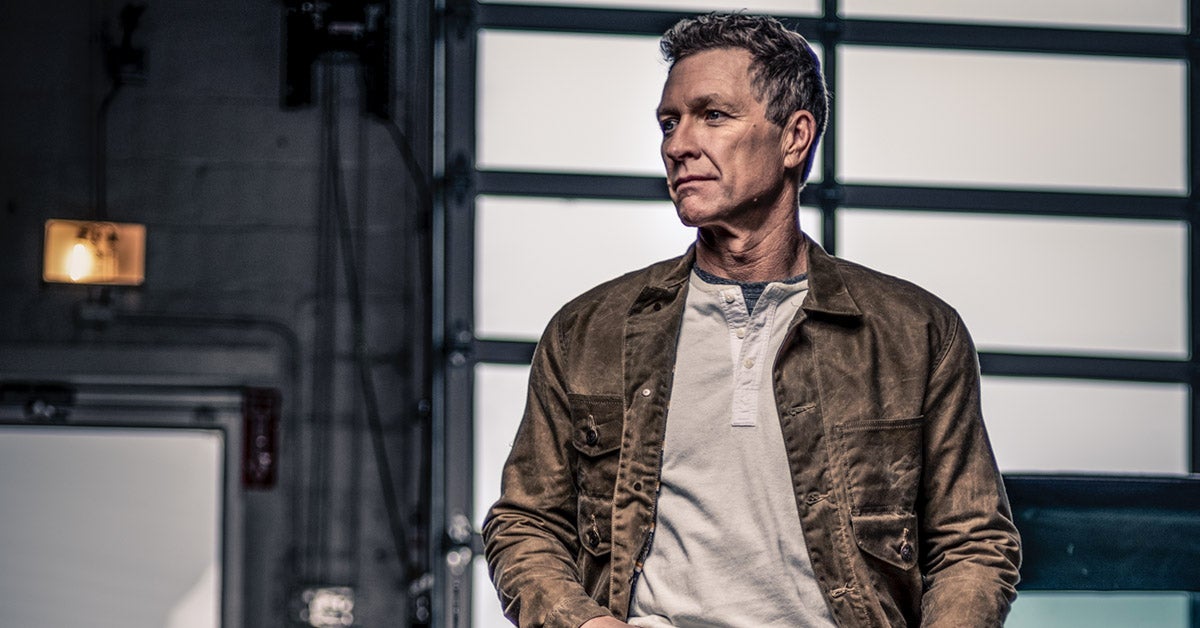 By Paige Cushman
Country music superstar, Opry member, sheriff's deputy, undercover agent, U.S. Army paratrooper, dedicated family man – Craig Morgan has gone by many titles. His newest? Author.
The "Redneck Yacht Club" and "That's What I Love About Sunday" singer worked with Jim DeFelice, author of "American Sniper," on his recently released memoir titled, God, Family, Country. Which is not-so-coincidentally also the title of his new album and accompanying tour.
"The album came first, but the book is about 50 years in the making," Morgan said.
While spending time at his Dickson, Tennessee home during the height of the COVID-19 pandemic, Morgan began working on a new collection of songs. He said the album, God, Family, Country, is a continuation of his extensive and chart-topping body of work.
"Every record I've done, every album, there's always been something on there that, unbeknownst to me at the time, gives praise to God in some way and praise to my country, and speaks to my family life," he said. "There have always been pieces of that … this is a continuation of all of that."
His tour, album, and book all tell variations of Morgan's life story in harmony. The creative process for each fell together congruently, as did their release.
"My life is kind of that way, it all kind of works together, one thing supports the other and back and forth," he said. "It's all intertwined."
While creating an album and setting up a tour wasn't new to Morgan, writing a book was. Over the course of many months, he sat down with DeFelice to recount stories of his first on-stage appearance with his father's band, being an active duty Army paratrooper in Panama, working alongside the CIA to uncover sex trafficking rings in Thailand, riding in a convoy of Humvees in Iraq, rising to country music stardom after leaving the military, building a family, and grappling with the devastating loss of his son Jerry.
"I never had a bucket list," he said. "Looking back, I would have far exceeded anything I put on that bucket list."
Of course, he couldn't remember it all on his own. Morgan called the crew he worked with decades prior in Panama to his Florida beach home to help give an accurate portrayal of his paratrooping experiences. He brought his wife and kids into the writing mix while crafting his family's story. And his team helped fill in the gaps while detailing his music career.
"When I was writing the book, I was just telling my stories," he said. "But in the process of telling my story, I've realized I've done a lot. And in spite of everything, I've managed to maintain my faith, I've managed to maintain some sense of normalcy amongst my family, despite the notoriety or popularity. And I have tried to honor my country."
During the editing process – his least favorite part – Morgan listened to a recording of the book. About a third of the way through, he forgot the stories he was hearing were his own.
"I was like, 'wow I can't wait to hear what happens … wait, I know what happens, this is me,'" he said, laughing.
Ironically, Morgan will be the first to tell you he isn't a reader. But he wanted his book to appeal to non-readers and readers alike. With a plethora of captivating and expertly written stories, an especially readable format, and photos from different phases of his life, God, Family, Country is an easy read. Even so, it doesn't lack substance. While many authors write books to send some type of message, Morgan said his message came to him after the book was complete.
"I want people to read this book and feel like they want to do better," he said. "We've always had crappy times, but I want people to feel like they should just experience and enjoy life. Do things. Do good."
Still in the country music superstar chapter of his life, the Opry member is spending his fall on tour playing shows between book signings, making stops at the Grand Ole Opry and Ryman Auditorium in November.
"I always thought people wrote books when they were done … every time I think I'm done, God has gone 'I'm not done with you,'" he said. "I think, 'how long is He going to let me do this?' I know there's a reason, but I don't quite know what it is yet."
Get tickets for Craig Morgan's Opry appearance here. You can buy his book here.
Stay In Touch
Subscribe for updates, events, offers and more. Sign up to receive our communications, please fill in the following fields and hit submit. Thanks, and welcome!