10 Love Stories that Have Unfolded on the Opry Stage
January
16
, 2020
|
Artists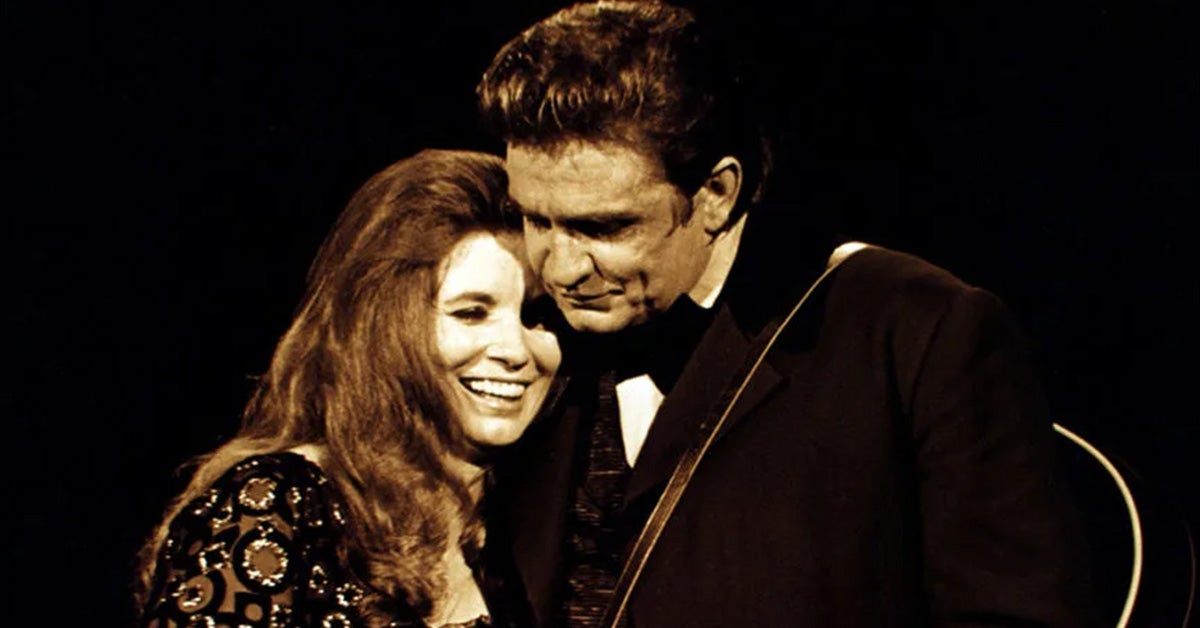 Turns out, backstage at the Grand Ole Opry is a great place to fall in love. Here are 11 musical couples whose duets have graced the Opry stage.
Garth Brooks and Trisha Yearwood
Long before they were Opry members or even husband and wife, Garth Brooks and Trisha Yearwood were good friends. The two wrote songs together, and Brooks made a promise to Yearwood that when he landed his first record deal, she could open for him on his tour. A man of his word, the pair hit the road and even recorded a duet for Yearwood's debut album, "Like We Never Had a Broken Heart." Years later, a friendship budded into something more, and they tied the knot in 2005.
Marty Stuart and Connie Smith
When 12-year-old Marty Stuart saw Connie Smith perform live in his hometown of Philadelphia, Mississippi, he was smitten. Stuart told his mom on the drive home that he was going to marry the "Once a Day" singer one day. Smith's initial impressions of that day weren't quite as life-altering. She remembers being puzzled by a precocious boy asking her steel guitar player a lot of technical questions. After Stuart became a musician himself, the pair bonded backstage at the Opry and began writing music together. In 1997, Stuart got that childhood wish 27 years after the couple's fateful first encounter.
Ellie and Drew Holcomb
Regulars on the Opry stage, Drew and Ellie Holcomb's distinct voices meld into a striking harmony. The pair met in college and married in 2006. Drew was a solo artist before forming the folk band Drew Holcomb and the Neighbors, of which Ellie was an original member. When the Holcombs' daughter was born in 2012, Ellie stepped away from the band and pursued her own solo career. But even after, Ellie and Drew still perform as a duo on the Opry.
Karen Fairchild and Jimi Westbrook of Little Big Town
When Little Big Town formed in 1998, members Karen Fairchild and Jimi Westbrook had no idea that they'd eventually fall in love. Rather than fighting their undeniable connection, they took a chance on it and later married in 2006 — and we're glad for it. Their chemistry has graced us with powerful duets like "Your Side of the Bed," and Opry member group Little Big Town's four-part harmony is that much sweeter.
Ricky Skaggs and Sharon White
Some couples commemorate their anniversary with a nice dinner, but Ricky Skaggs and Sharon White celebrated their 33rd wedding anniversary with a duets album, Hearts Like Ours, in 2014. Skaggs and White, a member of country-gospel family band The Whites, often perform on the Opry stage together and somehow become more precious each time they do.
John Osborne and Lucie Silvas
Co-writers before they were a couple, Lucie Silvas and John Osborne of Brothers Osborne have a love story that perfectly captures their free spirits. After knowing each other for eight years, the pair decided on a spontaneous living-room wedding ceremony in which they exchanged Ring Pops. Whether as a pair or as individuals, having Silvas and Osborne on the Opry stage is always a treat.
Johnny Cash and June Carter Cash
Country fans quickly fell for Johnny Cash when he made his Grand Ole Opry debut in 1956, but a backstage encounter at Ryman Auditorium would soon have the music legend falling too — for June Carter Cash. Their love for one another was intense, inspiring June to write "Ring of Fire," which became one of Johnny's best-known hits. The ultimate example of romance, their relationship is immortalized in countless contemporary country songs.
Vince Gill and Amy Grant
Vince Gill's ballads tug at the heartstrings but none so firmly as "Whenever You Come Around," a song he wrote about wife and fellow artist Amy Grant. Their adoration for one another is clear, even 20 years after tying the knot. Gill, who is an Opry member, frequently dedicates his songs to Grant when performing on the show, and the pair has appeared together on country music's most famous stage.
Keifer and Shawna Thompson of Thompson Square
As husband and wife, Keifer and Shawna Thompson are inseparable. It's a good thing because as musical duo, they do just about everything together. They started out as solo acts who met at a singing competition, and a romance developed first before a musical partnership did. We live for their on-stage harmonies as Thompson Square.
Clint Black and Lisa Hartman Black
Sometimes the stars have a funny way of aligning. Opry member Clint Black was a bundle of nerves when performing his first hometown show in Houston since the release of debut album Killin' Time that launched his career. Black was anxious about meeting people backstage that night, but when actress and fellow Houstonian Lisa Hartman introduced herself, the room felt different — and it has never felt the same way since. The couple has recorded three duets, which they've performed on the Opry stage, and starred in two movies together.
,
Stay In Touch
Subscribe for updates, events offers and more. To sign up to receive our emails, Fill in the following fields and hit submit. Thanks, and Welcome!