OPRY IN THE NEWS: COMEDIANS HENRY CHO AND GARY MULE DEER INVITED TO BECOME MEMBERS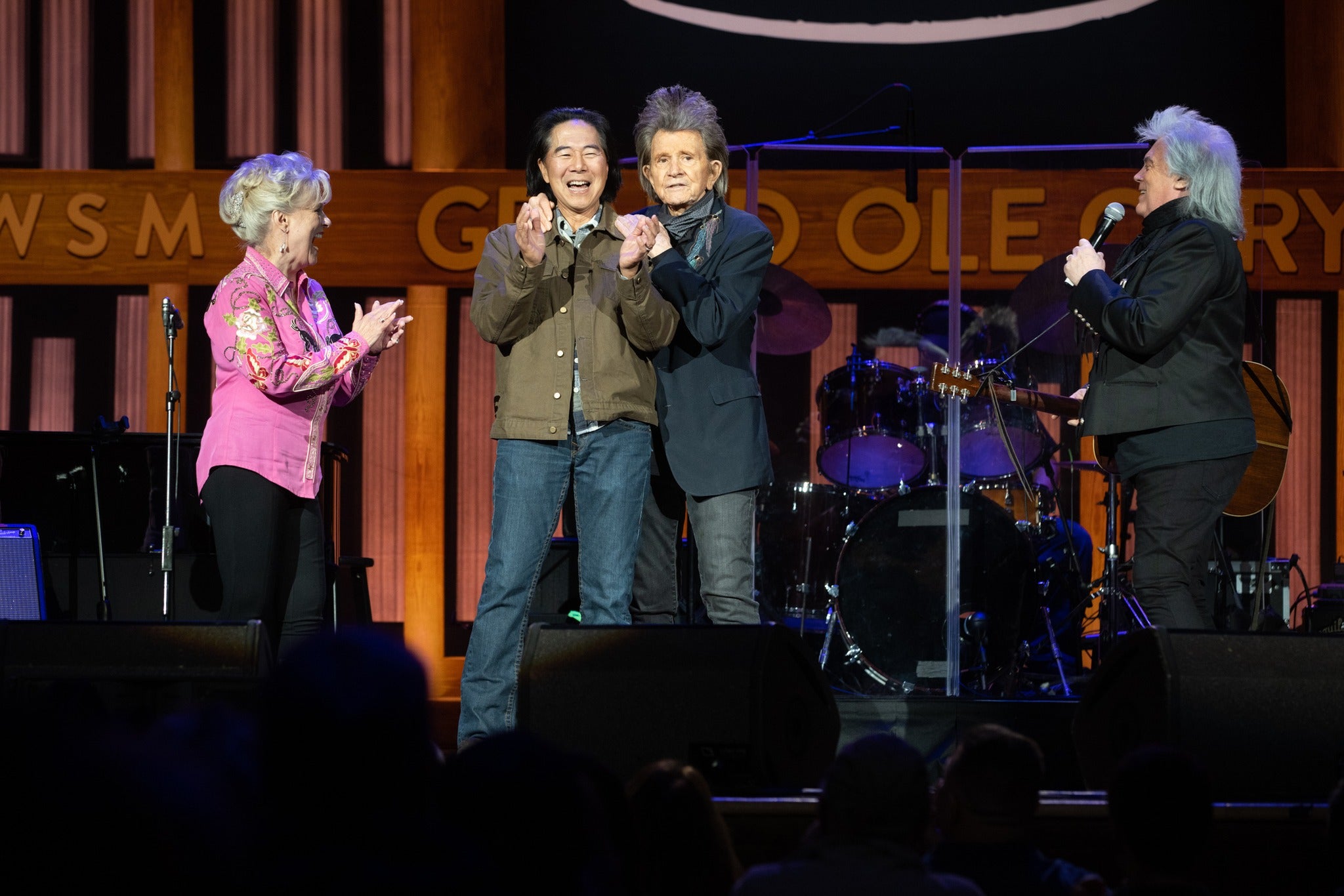 Comedians Henry Cho and Gary Mule Deer were each invited on Jan 6, 2023, to become members of the Grand Ole Opry by their longtime friend Marty Stuart. Cho and Mule Deer were surprised backstage during a Facebook Live interview with Stuart discussing the storied history of comedy on the Opry. The two comedians have each played the Opry more than 100 times and will be the first comedians inducted as members of the Opry since comedian Jerry Clower became an Opry member 49 years ago.
During the night's Opry at the Ryman performance, Opry member Connie Smith welcomed Stuart to the stage to introduce the two as future Opry members. The comedians' induction dates will be announced soon.

"Marty, Henry, and Gary said it best themselves when they were talking before tonight's invitation," said Opry Executive Producer Dan Rogers. "Comedy has been an integral—and more importantly, FUN—part of the Opry for decades. It's going to be fabulous to have both Henry and Gary as Opry members and for many of their fellow comedians on Opry shows to keep ratcheting up the fun factor every night."

The Opry has returned to the Ryman Auditorium this month for a special one-month run before returning to the Grand Ole Opry House in February. Among the artists scheduled to appear at January's Opry at the Ryman include Opry members Lauren Alaina, Bill Anderson, Terri Clark, John Conlee, Dailey & Vincent, Vince Gill, Jamey Johnson, Carly Pearce, Jeannie Seely, Ricky Skaggs, Marty Stuart, Rhonda Vincent, Mark Wills and Chris Young. Additionally, Opry at the Ryman will welcome Chapel Hart, The Fairfield Four, Maggie Rose, Restless Road, Sawyer Brown, Caitlyn Smith, Charlie Worsham, and more. To purchase tickets for Opry at the Ryman go to Opry.com. Tickets are on sale now for all shows through August 2023 at (615) 871-OPRY and opry.com.
About Henry Cho:
Henry's TV credits include appearances on NBC's The Tonight Show, CBS's The Late, Late, Show, and NBC's Young Comedians Special. He served two years as host of NBC's Friday Night Videos and had many guest roles on various network sitcoms. Henry was co-creator, co- producer and co-writer of "The Henry Cho Show" on GAC.
Henry's one hour Comedy Central Special, "What's That Clickin' Noise?" is currently running and on Netflix. Henry can also be heard daily on SiriusXM, Blue Collar Radio and Pandora. Some of Henry's film credits include Universal's McHale's Navy with Tom Arnold and David Allen Greer; Say It Isn't So with Heather Graham and Sally Field; and Material Girls with Hilary Duff and Angelica Houston produced by Madonna.
Henry was the keynote entertainer for The 59th Annual Radio & Television Correspondents' Dinner and has worked extensively with Vince Gill, Amy Grant, Willie Nelson, Carrie Underwood, Reba and many, others. Henry's clean comedy is so versatile that he can headline Vegas and then tour with Michael W. Smith.

About Gary Mule Deer:
Comedian and musician Gary Mule Deer has performed on every major concert stage in the U.S. He has made over 350 television appearances including many on both The Tonight Show and The Late Show With David Letterman and has entertained everywhere from the Grand Ole Opry to Royal Albert Hall in London. His unique blend of comedy and music has set him apart as a one-of-a-kind performer. Gary was one of six comedians, along with Jay Leno, to star on the very first HBO comedy special, and was the comedy host of Don Kirshner's Rock Concert on NBC. He has appeared regularly in Las Vegas, Reno, Lake Tahoe and Atlantic City, and for over 20 years toured as a special guest with Johnny Mathis in major venues all across the U.S. and Canada.
Stay In Touch
Skip the FOMO, we'll make sure you don't miss a thing! Sign up for exclusive updates, events, and offers – just for fans like you.