HOW THE 1990S SHAPED COUNTRY MUSIC FOREVER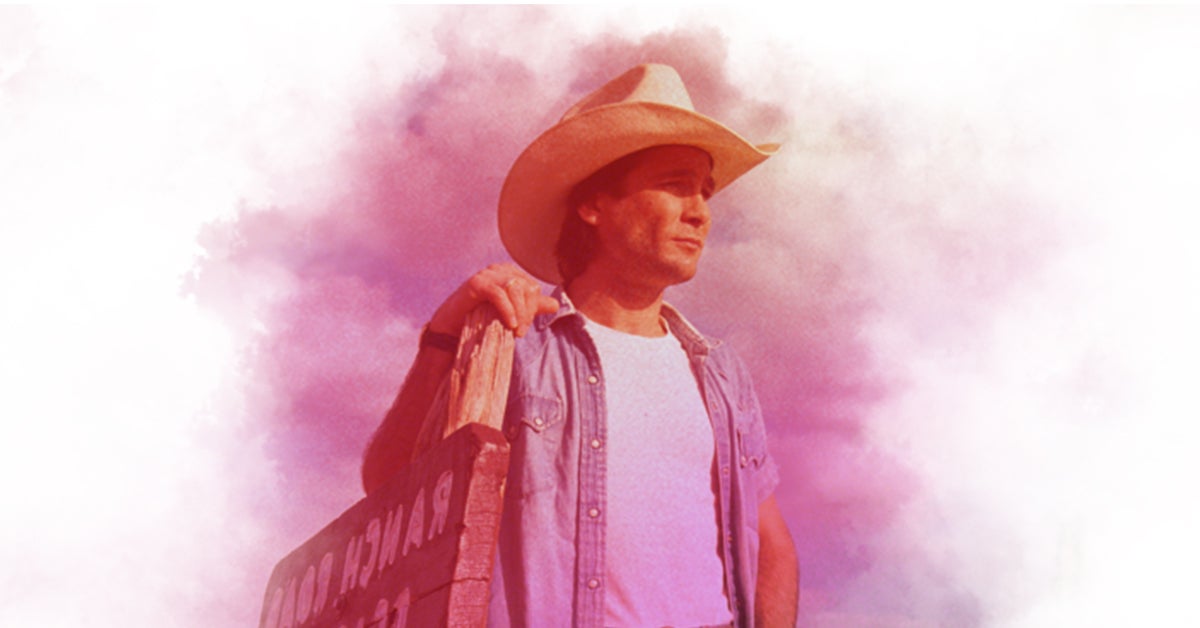 By Katie Quine
The 1990s was a golden era for country music. The genre trickled into the mainstream, female powerhouses dominated airwaves, and some of the best storytellers and musicians of all time emerged in Nashville and across the nation. After a cowboy craze in the 1980s, country music caught the line-dancing bug. The music scene was suddenly peppered with jazz squares and infectious choruses like that of Billy Ray Cyrus' "Achy Breaky Heart."
Old guards of the genre thought such songs were flashy, but country music had a lot to celebrate in the 1990s — on the dance floor and elsewhere — as the genre experienced a record level of commercial success. Leading the charge was a group of "hat acts." While the phrase was first used to derisively describe male newcomers who wore cowboy hats and shared a sound that didn't fit the traditional mold, these hat acts would go on to forge some of the most respected careers in country music.
Among them was Garth Brooks, who smashed more than a few records, even in the formative years of his career. Garth's blend of country and rock on tracks like "Friends in Low Places" and "The Thunder Rolls" has fueled more than 17 million purchases of his sophomore album No Fences, which catapulted Garth into the international spotlight. He is the United States' best-selling solo artist of all time.
Hat acts weren't the only ones who emerged out of the New Country movement. From Faith Hill to Martina McBride to Shania Twain, a group of powerhouse female vocalists had stadium crowds across the nation belting out "Man! I Feel Like a Woman" in the 1990s. Dubbed the "Queen of Country Pop," Canadian Shania Twain caught her break in Nashville, earning her first No. 1 single, "Any Man of Mine," in 1995. By the time her fourth studio album, Up!, was released in 2002, Shania had gained such a large fan base that she created three versions — country, pop, and a Bollywood-inspired — of the album.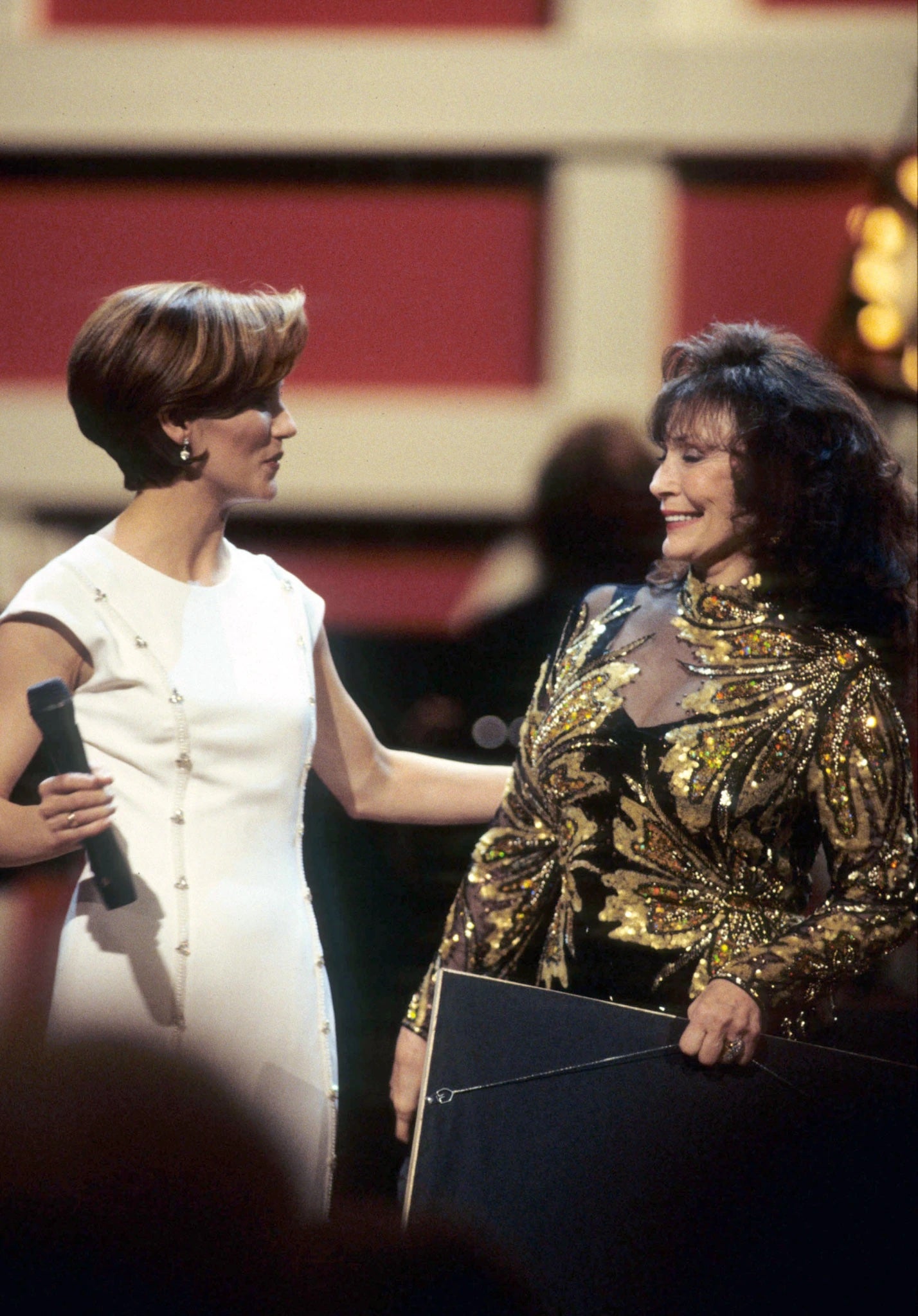 Even as pop continued to influence country music, several breakthrough artists in the 1990s upheld the stylistic and lyrical traditions that the genre was founded upon. Alan Jackson paid reverence to genre forefather Hank Williams through haunting storytelling in "Midnight in Montgomery." Conversely, his up-tempo single "Chattahoochee" was lighthearted but remained well within the realm of traditional country music.
Fellow Opry member Vince Gill also made a name for himself as a tenor with a distinctive voice and as a songwriter who is still one of the industry's most masterful lyricists. Resonant ballads like "Go Rest High on That Mountain" have earned Vince more Grammy Awards than any other male country music artist: 21 — and counting.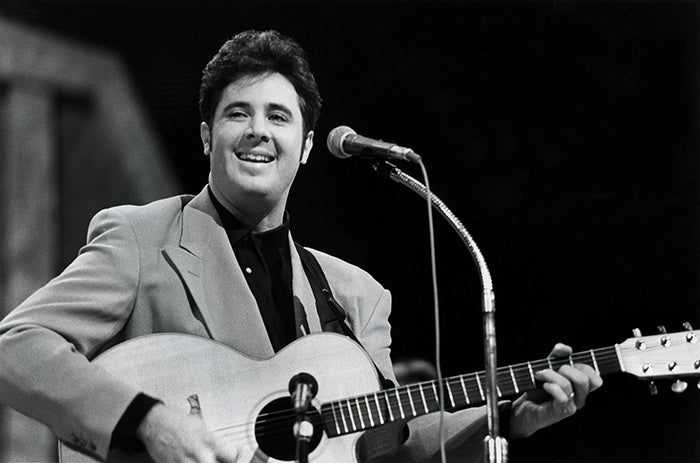 The Opry is celebrating '90s country music with special tour exhibits, once-in-a-lifetime performances, plaza parties, and events, now through December. Tickets for the "Opry Loves The '90s" exhibit, Grand Ole Opry and backstage tours are on sale now, here. "Opry Loves The '90s" continues across Circle Network, Circle All Access Facebook, Twitter, and YouTube. Shows will air live on opry.com, wsmonline.com, SiriusXM: Willie's Roadhouse, and WSM Radio.
Stay In Touch
Skip the FOMO, we'll make sure you don't miss a thing! Sign up for exclusive updates, events, and offers – just for fans like you.