Celebrating Spring with Carrie Underwood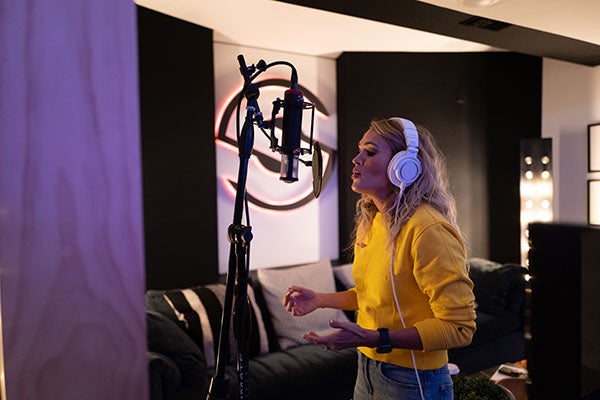 We're celebrating the spring season and Easter with Opry member Carrie Underwood's new album, My Savior.
Carrie took some time to answer a few questions about the Opry, her influences, and being a leader in country music, as well as tell us about her new album. See below and get her new album, available now!
What does the Opry symbolize to you and your music?
The Opry literally symbolizes everything that Country music means to me. Every memory I've made on that stage represents a precious pinnacle in my life.
Who are the women that most influenced your life and music? What do you hold most close to you in terms of those influences?
There are far too many to mention and I wouldn't want to leave anyone out! Of course, my mom and sisters are at the top of the list of influences in my life. As for music… every female artist that has come before me plays an important role in the rich tapestry of Country music.
What does it mean to be a female leader in country music and what advice would you give young, female aspiring artists?
We, as women, have a responsibility to lift one another up and that has always been a priority for me in my career. I have been the grateful recipient of so much love and support from the start and we must all continue to pay that forward.
Carrie tells us about her new album, My Savior
Don't miss Carrie live from Ryman Auditorium on April 4, 2021
,
Stay In Touch
Subscribe for updates, events offers and more. To sign up to receive our emails, Fill in the following fields and hit submit. Thanks, and Welcome!