Celebrating Loretta's 90th Birthday with Twitty & Lynn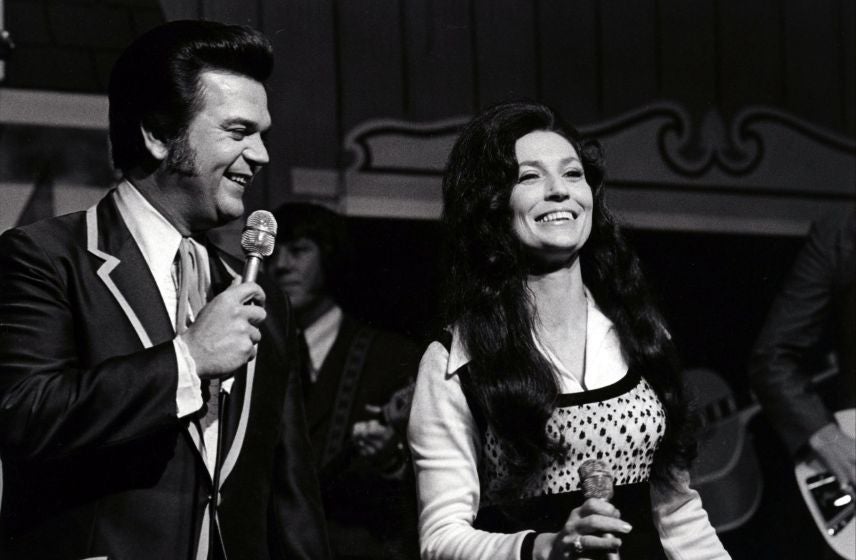 ​​Loretta Lynn is one of the Grand Ole Opry's most beloved and celebrated members. She made her Opry debut in 1960 and was officially inducted as a member in 1962. And on Thursday, April 14, the Opry is celebrating her 90th birthday with her granddaughter's Opry debut.
"I can remember being young and seeing Memaw totally change when she would get backstage at the Opry," Tayla Lynn said. "Her respect and love for the Opry made her almost more quiet. You know, like you could just tell that this was a place where we were serious. We respected it."
Carrying on a Legacy
Tayla is one half of the duo Twitty and Lynn – the grandchildren of Loretta Lynn and Conway Twitty. She and Tre Twitty will make their Grand Ole Opry debut for the celebration Thursday.
"My whole life, all I ever wanted to do was play the Opry," Tayla said. "This is where country music comes from."
When she got the news they'd be joining the special Opry Country Classics show, she immediately started crying. She woke her husband up (the news came around 5 a.m.) and she said they literally jumped for joy. She took her kids to school, then immediately headed to Memaw's house.
"She's so grateful and she was so excited when I told her," Tayla said of Loretta Lynn. "I mean, Loretta Lynn is the definition of classic country music."
Tayla sang for Loretta, so they could pick which songs Twitty and Lynn should perform, and she tried on "probably 100 of her gowns" to wear for the show. But they settled on a jumpsuit Loretta wore in the 70s.
"She's all in," Tayla said. "And Conway was such a big part of her life and she loves him so much, so she's glad we're doing it together."
A Familial Bond
Every year out at Loretta Lynn's Ranch, there is a tribute concert to Conway Twitty. One year, Tre performed at the "Remembering Conway" show.
"The first time I heard Tre sing I was like, 'Dang, he is so good'," Tayla said.
They discussed working together, but she said he was hesitant at first.
"I'm kind of a wild child," she said. "Nobody really knows how to take me in the beginning. But he finally agreed to do a show with me a couple of months later."
Turns out, they liked performing together. And so did their audience. The duo started touring together in 2016 and have since performed dozens of shows across North America and in Canada.
They're the exact same age, their fathers (the sons of Conway and Loretta) are very similar, they're both incredibly talented singers, and still "totally different people," Tayla said of her and Tre. But that's what makes it work.
"It could have failed terribly and instead, you know, we are just the closest of friends and it's so fun out there," she said. "It really is amazing that it worked out.
Celebrating an Icon
The Grand Ole Opry's show series, Opry Country Classics, is how we celebrate the songs and artists that make us country music's biggest stage. Loretta Lynn is indisputably one of the artists that brought us here. And her granddaughter, with Conway Twitty's grandson, is the perfect person to celebrate that legacy.
"I wasn't meant to sing anything other than classic country music," Tayla said. "I don't know how to do anything else."
Tickets for this special Opry Country Classics "Loretta Lynn's 90th Birthday Celebration" are on sale now at (615) 871-OPRY and opry.com. The show can be heard on opry.com and wsmonline.com, SiriusXM Willie's Roadhouse, and the show's flagship radio home, WSM Radio.
Stay In Touch
Subscribe for updates, events, offers and more. Sign up to receive our communications, please fill in the following fields and hit submit. Thanks, and welcome!