Carly Pearce's Best Grand Ole Opry Moments, So Far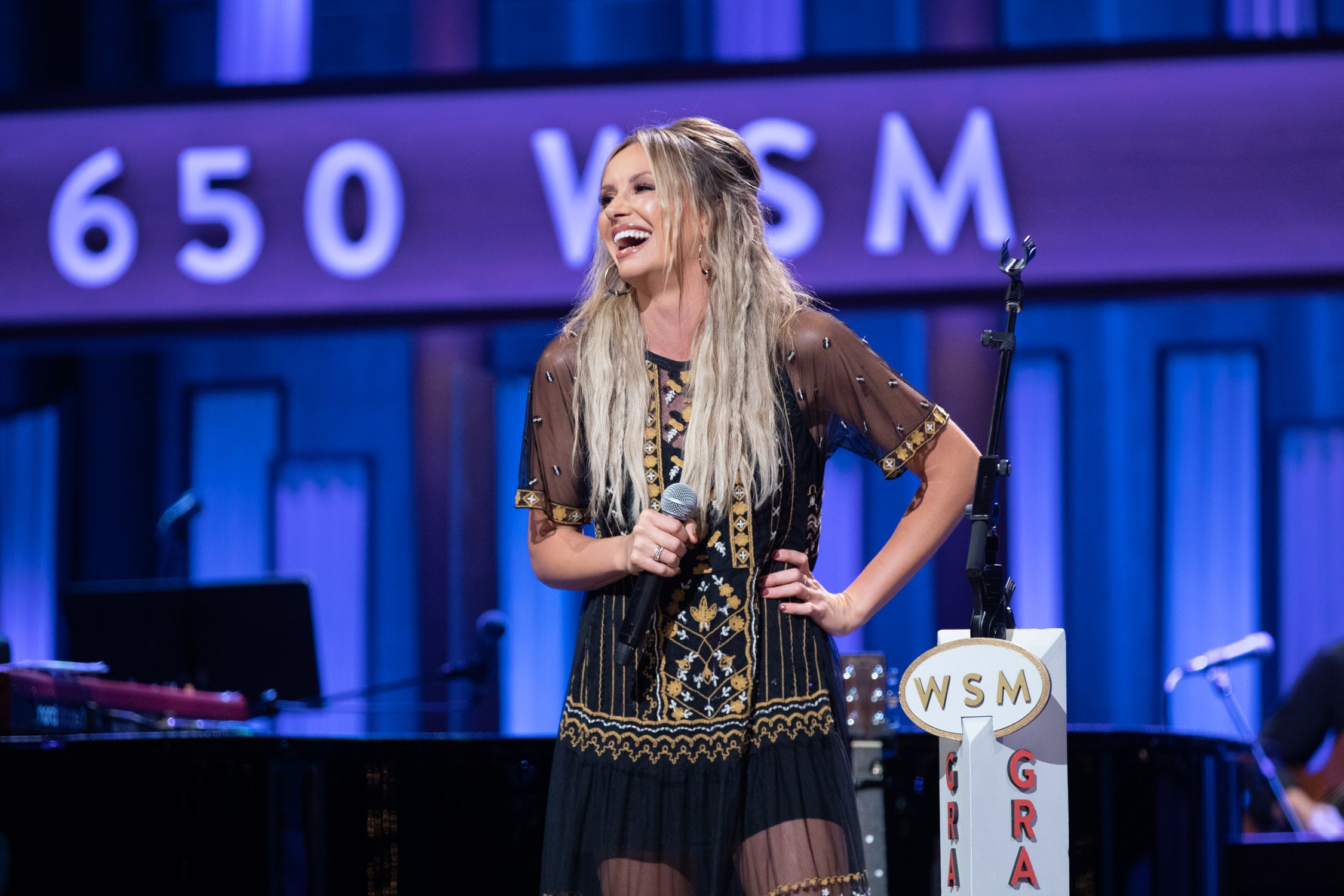 By Paige Cushman
It's been one whole fun-filled, rollercoaster of a year since Carly Pearce was inducted into the Grand Ole Opry. To celebrate, here are some of our favorite Carly moments:
Carly has a surprise performance with Lee Brice
October 29, 2019
In 2019, Carly showed up to the Opry to join Lee Brice and surprise fans with their hit duet "I Hope You're Happy Now." The performance left audiences stunned and delighted.
Carly debuts "Dear Miss Loretta" on the Opry stage
March 20, 2021
Carly said she wrote the song as a letter to Loretta Lynn, singing all the things she wishes she could say to her, and she performed it first on the Opry stage.

Carly gets her first standing ovation from the circle
June 11, 2021
It was her 84th time performing on the Grand Ole Opry, but it was her first time getting a standing ovation after playing in the famous wooden circle.

Dolly Parton invites Carly into the Opry family
June 17, 2021
Nobody knows how to make a lasting impression quite like the legendary Dolly Parton. She gave Carly an Opry invitation to remember with a surprise visit during the filming of a Dollywood commercial.

Carly is inducted into the Opry family
August 3, 2021
With an invitation from Dolly Parton, an introduction from Jeannie Seely, an induction from Trisha Yearwood, a packed Opry House, and a handful of awe-inspiring performances, Carly's Opry induction night was one for the books.

Carly joins Josh Abbott on the Opry stage to perform their song "Wasn't That Drunk"
June 28, 2022
In a completely full-circle moment, Carly performed "Wasn't That Drunk" with the Josh Abbott band on the Grand Ole Opry. Days later, she posted on TikTok to say that six years ago, Josh was paying her and her band to open for him on the road, because she couldn't afford to go on tour. They hadn't performed the song together in years until they took the Opry stage in June.

It's been great year, and the Opry is looking forward to many more.
Be part of Carly's next performance on the Opry and check back for some big updates on Carly's Opry milestones. Get tickets here.
Stay In Touch
Subscribe for updates, events, offers and more. Sign up to receive our communications, please fill in the following fields and hit submit. Thanks, and welcome!