Black History at the Opry | The Fairfield Four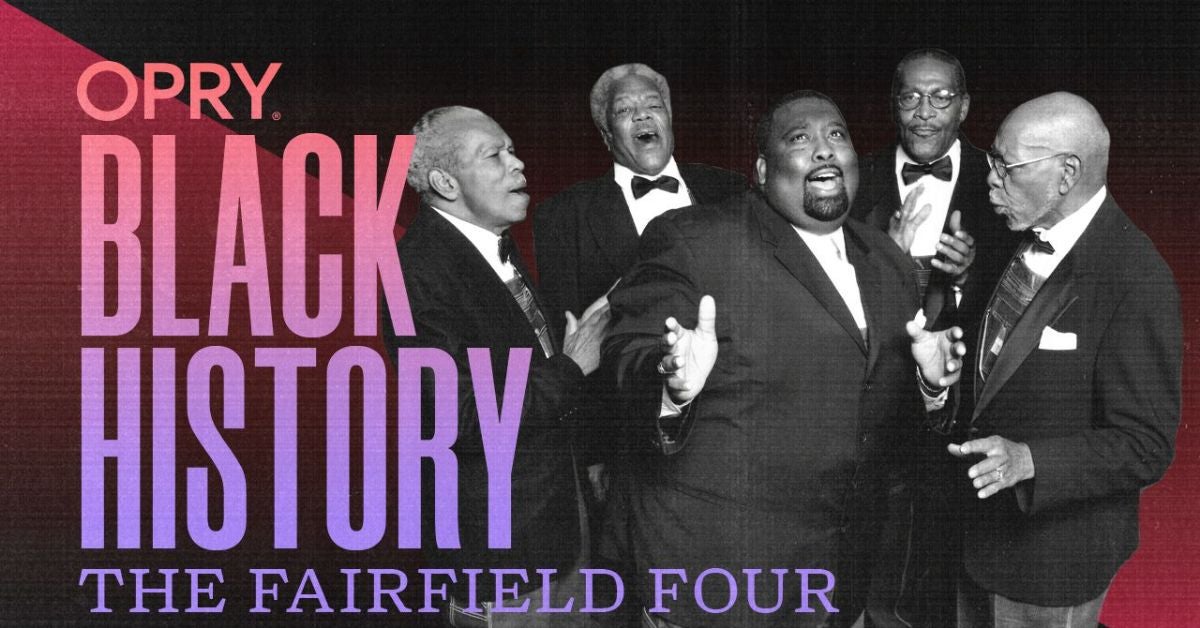 Since the Fairfield Four's inception in 1921 in Nashville, Tennessee, the traditional stylings of African American a cappella gospel music are, and continue to be, the forefront of the group. Spanning over 100 years, The Fairfield Four have authentically maintained the traditional stylings of The Bessemer Sunset Four, the Birmingham Jubilee singers, and the Famous Blue Jay Singers with Silas Steele. The Group have received multiple honors including 3 Grammy Awards, (1) Best Traditional Gospel Recording "I Couldn't Hear Nobody Pray" in 1997, (2) Album of the Year for the "O Brother Where Art Thou" Soundtrack Recording in 2001, (3) Best Gospel Roots album "Still Rockin' My Soul" in 2016, and two Lifetime Achievement Awards. They were also inducted into the Gospel Music Hall of Fame in 1999.
Nashville Country Music Reporter Marcus Dowling, National Museum of African American Music's Byron Harvey II, and Opry members Ketch Secor (Old Crow Medicine Show) and Marty Stuart discuss The Fairfield Four's legendary and lasting impact on themselves and music, and The Fairfield Four share about letting their hearts and intuition guide their music.
Stay In Touch
Subscribe for updates, events, offers and more. Sign up to receive our communications, please fill in the following fields and hit submit. Thanks, and welcome!