A Weekend Guide to Nashville
January
27
, 2020
|
Things To Do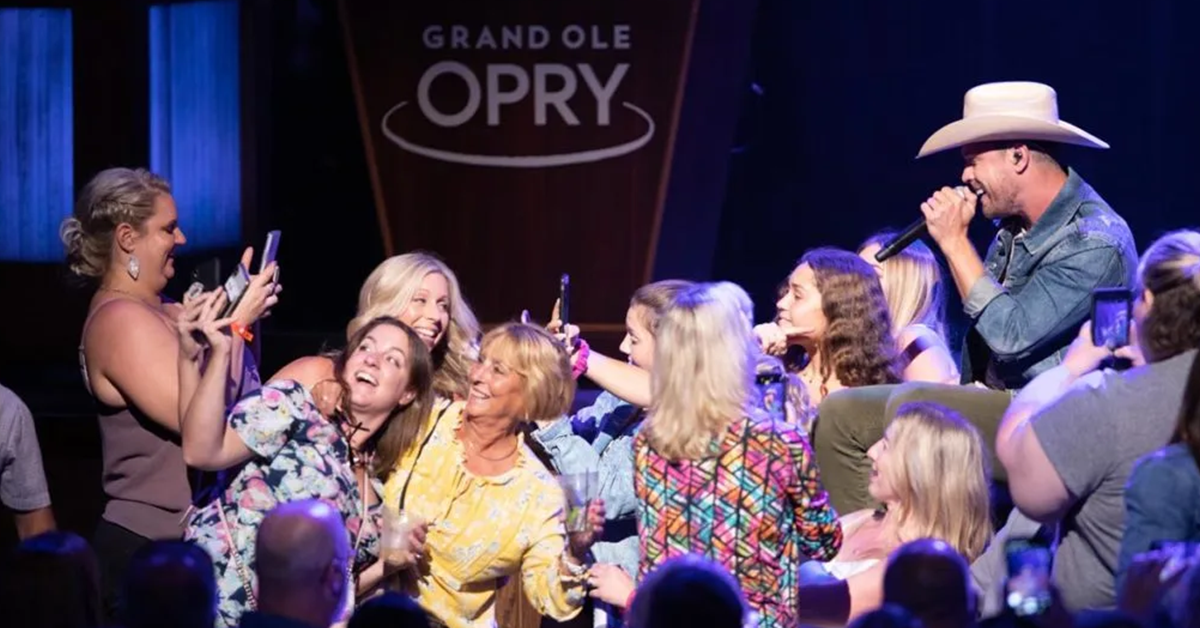 Whether you're driving or flying, Nashville is a short distance away from many U.S. cities, making it the perfect weekend getaway. Here is our itinerary of must-dos for your quick trip to Nashville — just remember to come back and see us again real soon.
Friday
6:00 p.m. | The Big Red Curtain Goes Up
What better way to acquaint yourself with country music than at the show that made it famous? With a lineup of eight to 12 artists on every show, audiences are treated to an array of performances by legends, today's superstars, and tomorrow's hit-makers. In its 95th year, the Opry is an American icon, not just a witness to history but a part of it, as the longest running radio broadcast in the nation's history.
Before the show starts, you'll want to fuel up. Located on the Opry Plaza, the Opry Back Porch BBQ food truck has a variety of options to choose from, like smoked brisket, vegetarian barbecue jackfruit, and creamy banana pudding. Just beyond the Gaylord Opryland Resort and adjacent to The Inn at Opryland, Opry Backstage Grill will get you amped for the evening with dishes named after your favorite Opry stars, such as Little Jimmy [Dickens] Loaded "Tater" Tots and Trace Adkins' "Just Fishin'" Fried Catfish. Many of the servers at Opry Backstage Grill have amazing vocal talents, so you may even catch them singing a rendition of your favorite country song.
Daytime and post-show tours are also available. Don't miss your chance to see where Alan Jackson used to deliver mail backstage before he became a star or Kelsea Ballerini's newly minted member plaque. You never know — you may even run into a performer on the billing for that night's show!
9:30 p.m. | Nightcap with a Side of Bluegrass
Bluegrass was born on the Opry, and in case you're craving more of it, stop by the Station Inn located in The Gulch. The intimate venue offers live bluegrass music every night until midnight. Various Opry members have been known to perform at the Station Inn over the years including Dierks Bentley, Vince Gill, and Alison Krauss.
If you're in search of a laid-back nightcap — you know, to conserve your energy before hitting the boisterous Lower Broadway bars on Saturday — Nashville's got its options. Indoor-outdoor rooftop bar L.A. Jackson is a Gulch hotspot. Nashvillians in the know love Old Glory in Edgehill, a boiler room-turned-speakeasy that hides behind an unmarked door and features a rotating array of craft cocktails. Beer more your thing? Vinyl Tap in East Nashville has a whole wall of craft drafts as well as a collection of pre-loved vinyl records available for purchase.
Saturday
10 a.m. | Whatcha Got Cookin'?
Rise, shine, and embrace it: At some point on your trip to Nashville, you'll be eating biscuits. Might as well start Saturday off on the right note with a trip to Biscuit Love. The bread item is treated as a food group here as the restaurant has become a Music City staple among locals and visitors alike. Enjoy their signature "bonuts," fried biscuit dough topped with lemon mascarpone and blueberry compote, or a Southern Benny, a buttermilk biscuit served with shaved country ham, fried eggs, and sausage gravy.
Located in Hillsboro Village, Pancake Pantry offers a family-friendly environment with options that everyone can enjoy. The menu reads like a kid's dream — pancakes topped with chocolate chips, sugar and spice — but even those over the age of 12 are encouraged to indulge. This is vacation, after all. Nearby Proper Bagel offers a preposterous number of cream cheese options to top your freshly made bagel (hello, cookie dough!). You can't go wrong with their smoked salmon toast and a hot coffee.
If you view brunch as a lifestyle, not just a meal, Pinewood Social is a chic bowling alley and brunch hangout rolled into one. For more brunch recommendations from the Opry, click here.
12 p.m. | Heart and Soul
Not just a country music landmark, Ryman Auditorium is the "Soul of Nashville," known for its top-notch acoustics and diverse show offerings. Go on an immersive daytime tour during which you'll learn about its founding as a tabernacle in 1892 and its rise as a world-class venue that it's known for being today. Come back in the evening for a live show.
1:30 p.m. | Get Your Fill to Eat
After working up an appetite on your Ryman tour, pop into Cafe Lula. Attached to the Ryman, it's a convenient place to take a breather and bask in sunshine spilling in from the restaurant's floor-to-ceiling windows. The counter-service restaurant specializes in artisanal sandwiches and bountiful salads.
3 p.m. | Country Music Crash Course
"Will the Circle Be Unbroken?" The Country Music Hall of Fame and Museum allows you to experience country music in all its eras — from early "hillbilly" music to the Outlaw movement to today's hits.
In 2020, visitors can expect three new exhibits dedicated to the careers and lives of three singular country artists: Chris Stapleton and Opry members Martina McBride and Bill Anderson.
Don't forget to stop by Hatch Show Print inside the lobby outside the museum before you leave to see the inner-workings of one of the country's oldest operating printing presses, famous for its iconic posters commemorating Ryman shows and other events.
6 p.m. | Spin Me 'Round
As entertaining to pronounce as they are to visit, honky-tonks are the lifeblood of Nashville's famous Lower Broadway. One guitar lick in and these bars will have you tapping your foot, belting out the chorus of every song, and dancing the night away. There's a honky-tonk that suits every style, making it fun to hop from one to the next.
In the past few years, Broadway has become a playground for many celebrities who have opened bars and restaurants on the strip. Opry members Blake Shelton, Dierks Bentley, and Alan Jackson each have their own outposts, as do Jason Aldean, Luke Bryan, Florida Georgia Line, and John Rich of Big & Rich.
If you're itchin' to have a little fun, Ole Red has got you covered. Inspired by Blake Shelton's hit song about a fictional prison break, Ole Red has a massive menu. For an escape and great views of the action happening in the streets, head to rooftop bar The Lookout.
When it comes to country from the era of Patsy Cline and Ernest Tubb, Robert's Western World is your place. Want to trace the steps of iconic country performers who'd hang out on Broadway after performing at Ryman Auditorium? Tootsies Orchid Lounge's walls can talk.
Sunday
11 a.m. | Fiery Foul
Nashville's got a fiery delicacy — are you brave enough to handle the heat? Serving up fried chicken with a bad temper, hot chicken joints can be found all over the city. Prince's Hot Chicken is what started it all after a woman sought to punish her husband for flirting around town by coating his favorite fried chicken in hot spices. He loved it. Now the rest of the city does, too. Every joint has its own signature flavor; Hattie B's, Bolton's, Pepperfire, and Party Fowl will surely satisfy your hot chicken fix.
12:30 p.m. | Athens of the South
After lunch, head to Centennial Park for a leisurely stroll. Known for its scale replica of Greece's Parthenon, which was built for the 1897 Tennessee Centennial Exposition, the park is worth getting lost in. Head inside the Parthenon's art museum where you can take in American art from the 19th and 20th centuries as well as a 42-foot-tall statue of Athena.
2 p.m. | Strolling and Shopping
Before you head home, make sure to pick up a memento to remind yourself of Nashville. Spend the afternoon shopping in the fun neighborhoods of Hillsboro Village and 12South. From flower trucks to clothing boutiques to bakeries, you never know what you'll discover. Have your camera ready, too. There are many photo opportunities in both neighborhoods, which are lined with fun murals that reflect Music City's vibrant character.
Stay In Touch
Subscribe for updates, events, offers and more. Sign up to receive our communications, please fill in the following fields and hit submit. Thanks, and welcome!