6 Highlights from Opry's New "Famous Friends" Exhibit
May
2
, 2023
|
Things To Do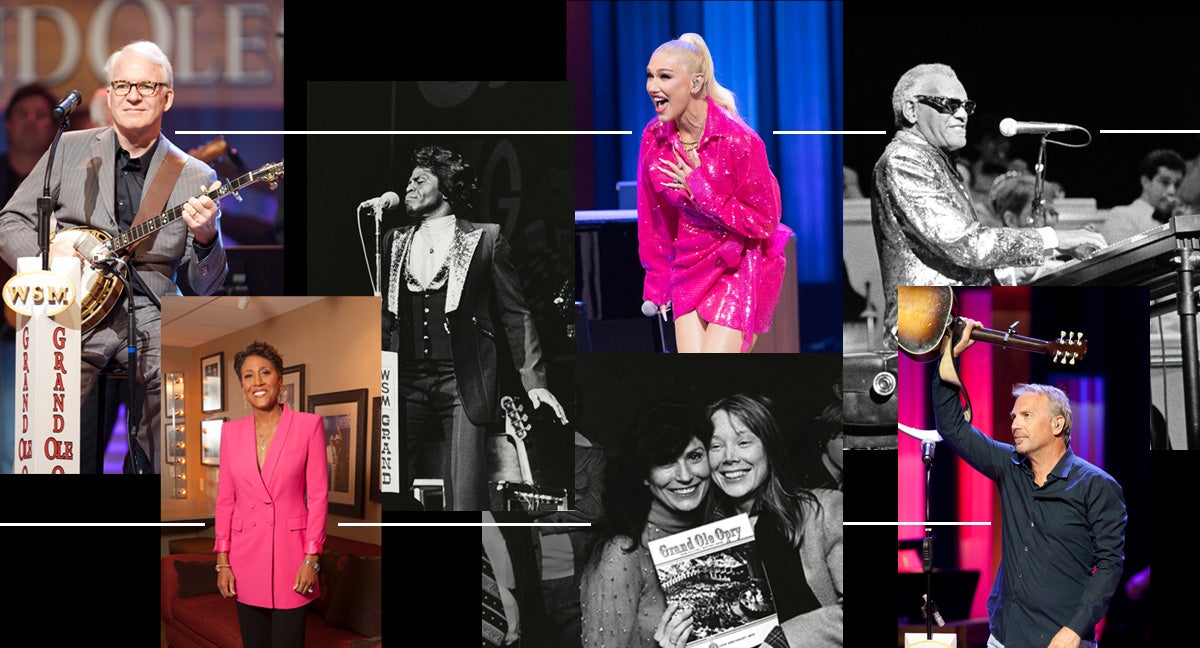 By Paige Cushman
Yes, the Opry is the home of country music, and the show that made it famous. But it's also hosted an impressive array of entertainers from different musical genres and art forms. The newest exhibit at the Opry's legendary Acuff House takes us through an illustrious list of special guests and friends of the family, on every Opry tour.
Here are just a few of the highlights:
Ray Charles is a longtime friend of the Opry. Admire his trendsetting style with the tuxedo he wore on the Opry stage in the '90s.
See actor, comedian, and late icon Leslie Jordan's spectacular outfit he wore to make his Opry debut in 2021.
Did you know that award-winning actor and comedian Steve Martin is also a talented musician? Check out one of his earliest banjos, on display.
This Is Us star Chrissy Metz made her Opry debut in 2020 and now, you can see the dress she wore for the special occasion.
Beloved actress and singer Sissy Spacek played Loretta Lynn in the 1980 biopic Coal Miner's Daughter. See the script that helped bring the story to life.
Jack White is a rockstar and a true Nashville icon. Check out his Fender Stratocaster and custom suit from his performance at the 2014 Grammy Awards.
What's the Acuff House?
The Acuff House is the former home of country music legend and Opry member Roy Acuff. He was an essential part of Opry history – and basically the face of the Opry family – for almost 40 years, starting in 1938. When his wife passed away, Acuff's family built him a brick home next door to the Opry House that he lived in until he passed 30 years ago. Now, the house hosts star-studded exhibits and exclusive events for the Opry.
How Do I Get In?
There's no secret code or invite list. Today's Acuff House exhibit is for all music lovers, fashion lovers, history lovers, and everything in between. Put simply, it's an unmissable stop for anyone visiting the Opry. Admission is included with any regular backstage tour ticket. So, grab your friends (famous or not), and book a backstage tour of the Opry – you won't regret it.

Stay In Touch
Skip the FOMO, we'll make sure you don't miss a thing! Sign up for exclusive updates, events, and offers – just for fans like you.