Sunday,

October

8

10:00 AM

Time

10:00 AM

Venue

Opry House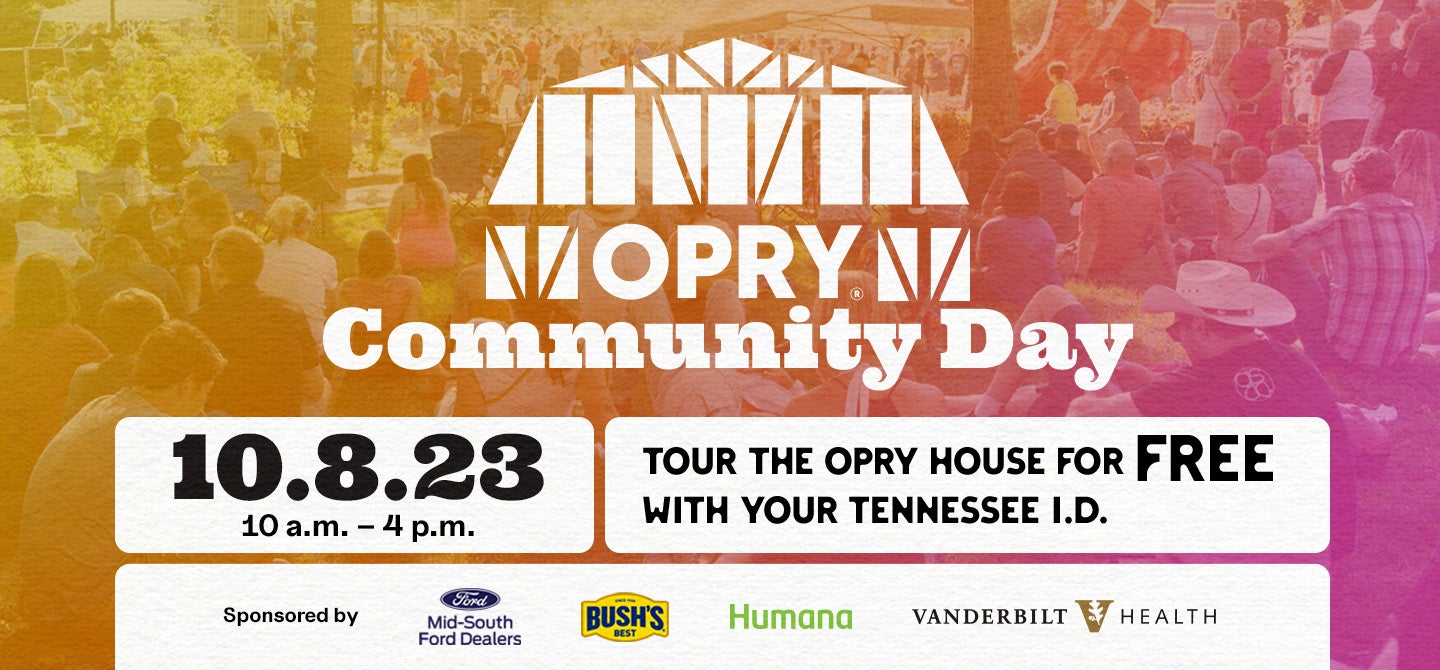 Join us for our second Opry Community Day and experience the world-famous Nashville landmark with live music, food and drinks, family fun, and a FREE backstage tour with your Tennessee I.D. or reserve your spot in advance by using your TN zip code via the ticket link.
Walk in the footsteps of past, present, and future country superstars in our themed dressing rooms and step onto country music's biggest stage during a tour with expert guides at every stop. Don't miss your chance to see our limited-time Famous Friends tour exhibits and hear the stories of the artists who are a part of the illustrious Opry family – all for free, all day long.
Don't see the tour time available you're looking to book during Community Day? Visit the Opry Box Office with your Tennessee ID on October 8th to receive a free standby line ticket.
Sunday, October 8 | Plaza Performance Lineup
10:00am-11:10am – Emi Sunshine Performance
11.10am – Line Dancing w/ Amy (Wildhorse Instructor)
11:30am-12:40pm – Kentucky Gentlemen Performance
12.40pm – Line Dancing w/ Amy (Wildhorse Instructor)
1:00pm-2:00pm – Charlie Worsham Performance
2:00pm - Line Dancing w/ Amy (Wildhorse Instructor)
2.30pm-3:30pm – Lana Scott Performance
More Ways to
Experience
The Opry
Go Watch Listen
Venue Information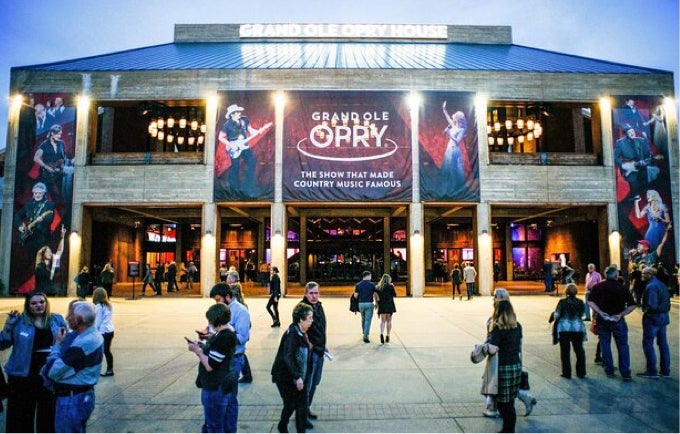 Opry House
600 Opry Mills Drive
Nashville, TN 37214
Stay In Touch
Skip the FOMO, we'll make sure you don't miss a thing! Sign up for exclusive updates, events, and offers – just for fans like you.